Union Pacific's historic steam locomotive, No. 844 rolled through Arizona this week as part of the state's centennial celebration. The engine is a favorite among railroad buffs, and it's one of the only steam locomotives still in use in the world. Union Pacific calls it their "Goodwill Ambassador," and it draws large crowds everywhere it goes.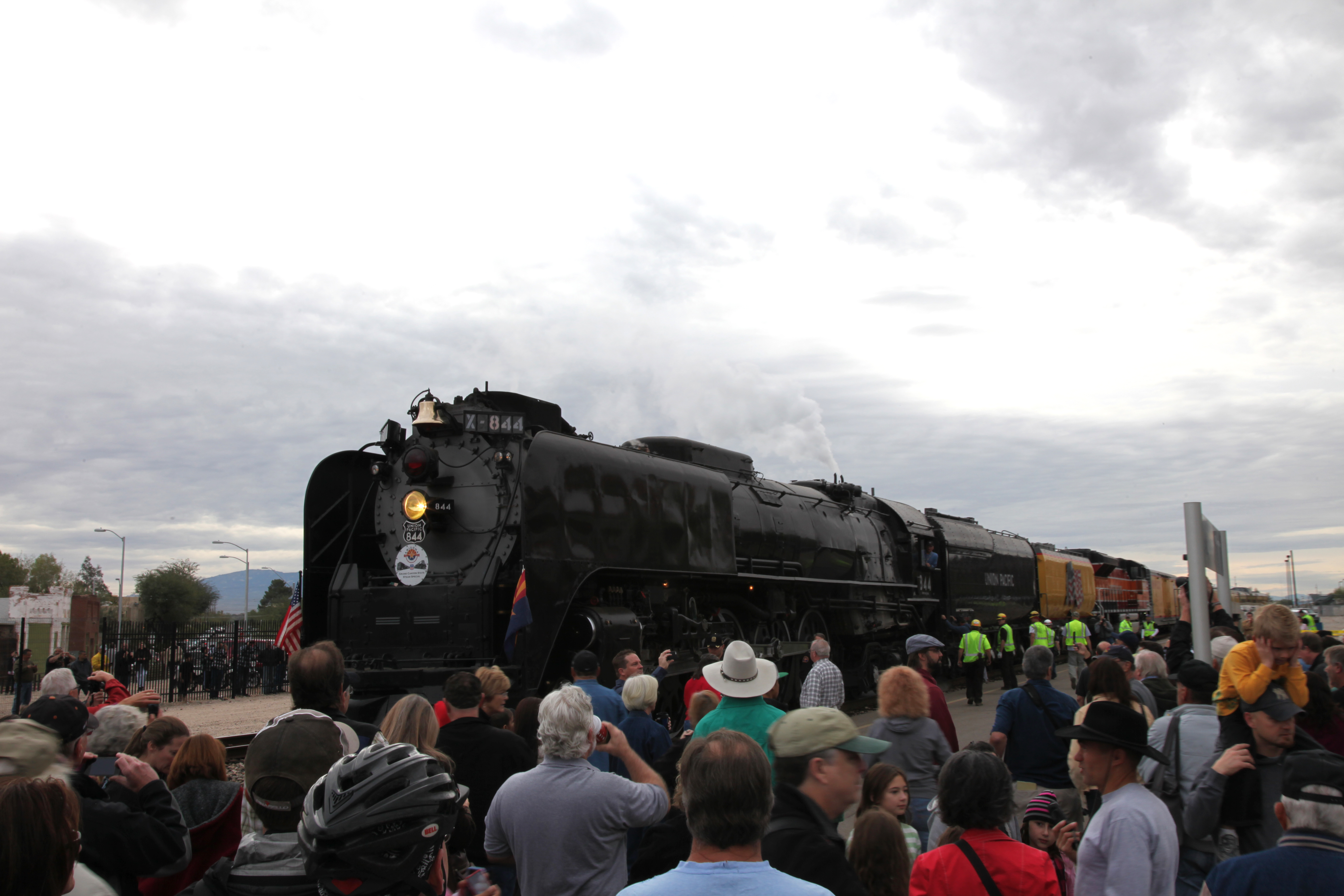 PHOTO: Mark Duggan
Crowds gather at Union Station, awaiting The 844's departure.
Including Tucson. Thousands of people visited the 844 while it was parked at the railroad yard on Veteran's Day. Another large group welcomed the train on Saturday for a special ceremony at Union Station. People even lined the train route to wave and take pictures as it passed by.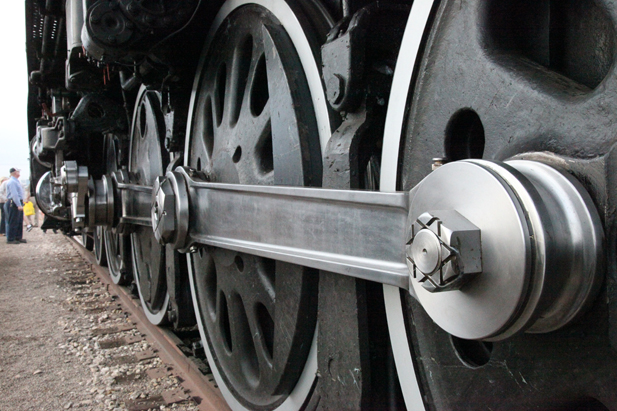 PHOTO: Mark Duggan
The 844 uses 14 driving wheels, the largest of which are 80" in diameter.
MARK DUGGAN spent some time on train No. 844 during its Tucson visit. He talked with engineer Ed Dickens about what goes into operating the train. And he recorded some close-up sounds, as the legendary iron horse pulled out of town.

Union Pacific's historic steam engine website

More on No. 844, including key specifications

Union Pacific press release about No. 844 participating in Arizona's centennial celebration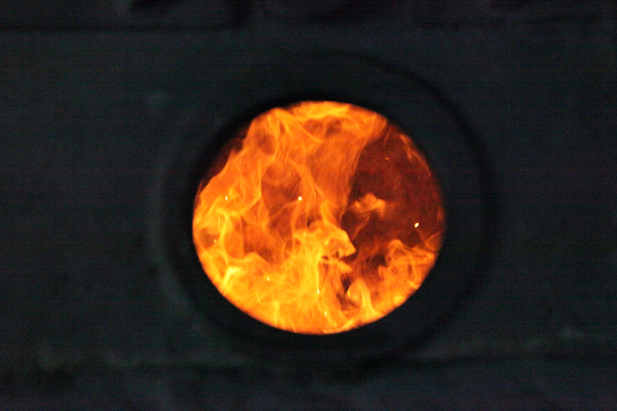 PHOTO: Mark Duggan
A peek inside The 844's firebox, where heat is generated to create steam.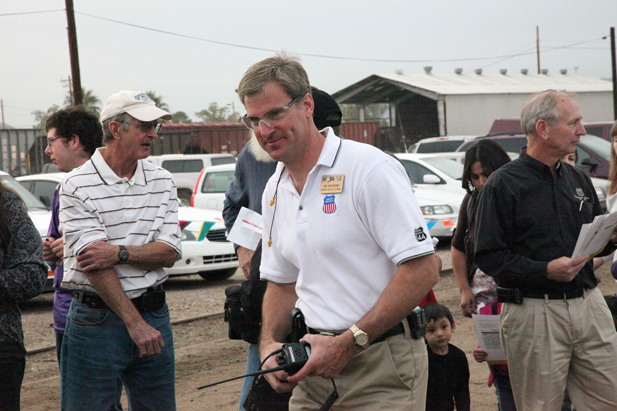 PHOTO: Mark Duggan
Steam Engine No. 844 Engineer Ed Dickens prepares for departure.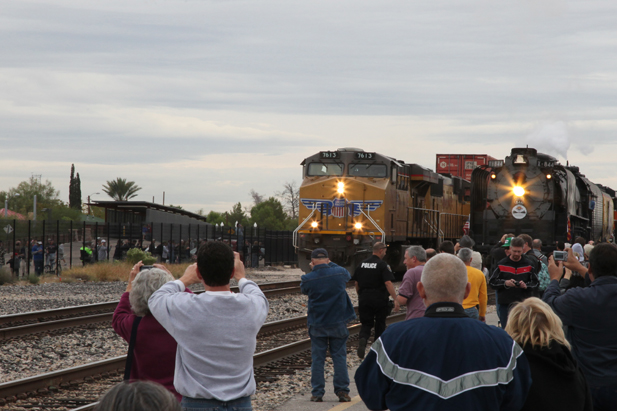 PHOTO: Mark Duggan
A modern diesel engine passes The 844 at Tucson's Union Station.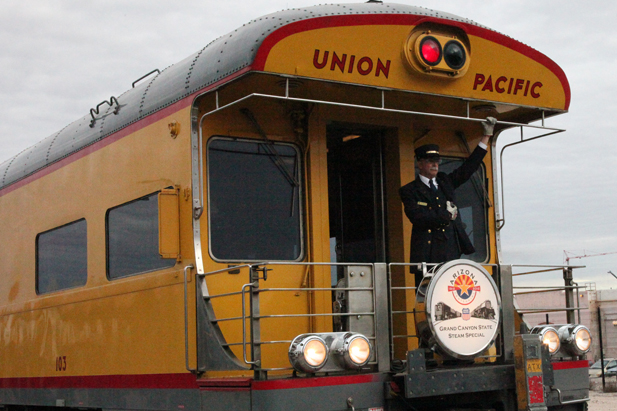 PHOTO: Mark Duggan
The 844 leaves Tucson, with the conductor standing watch.