Tucson's temperate climate makes it perfect for baseball. The major leagues recognized this in the 1940s when the Cleveland Indians started playing spring training games at Hi-Corbett Field, known then as Randolph Municipal Baseball Park. The city continued to host training programs until 2010, when the last two teams moved their March operations to Phoenix. That departure, along with the ups and downs of a number of professional teams over the years, has led some to speculate that the city isn't the baseball town it once was.
The latest team to try to win the hearts of Tucsonans is the Padres. They replaced the Toros, who replaced the Sidewinders, who replaced the....Toros. Little wonder fans have had a hard time keeping up. And the only constant through it all has been the city's oldest baseball team, the University of Arizona Wildcats. They just signed a deal play their home games at Hi-Corbett Field. And they intend to use its storied past as a recruitment tool.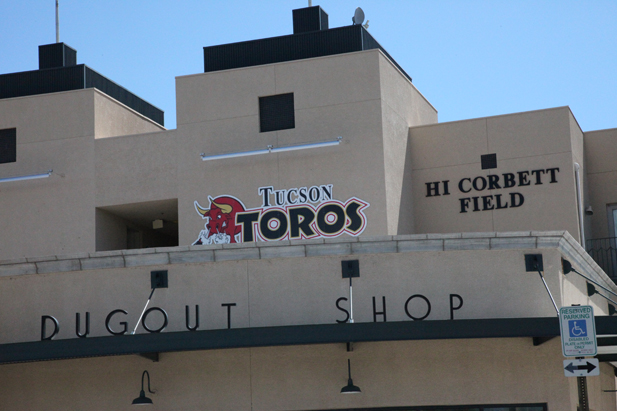 PHOTO: Mark Duggan
Toros logos remain on city-owned Hi-Corbett Field, but the UA Wildcats will soon be moving in.
Mark Duggan recently met with some of the key players in Tucson baseball, to try to make sense of the sport's future in the city. It's decidedly uncertain, but that's not stopping die-hard baseball fans from going to games and rooting for the home teams.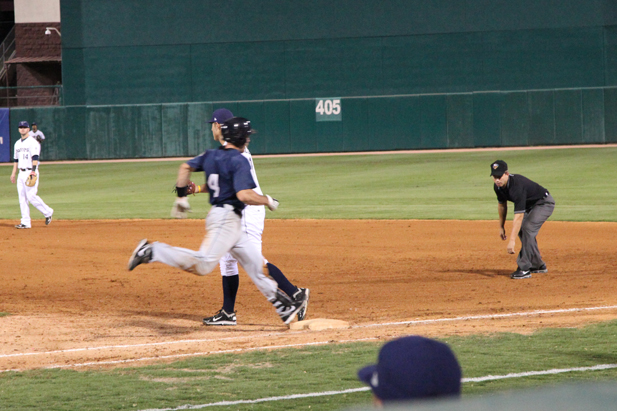 PHOTO: Mark Duggan
The Padres and New Orleans Zephyrs wrap up a recent game.
PHOTO: Mark Duggan
Kino Stadium in Tucson will feature three Major League Baseball Spring Training games this month.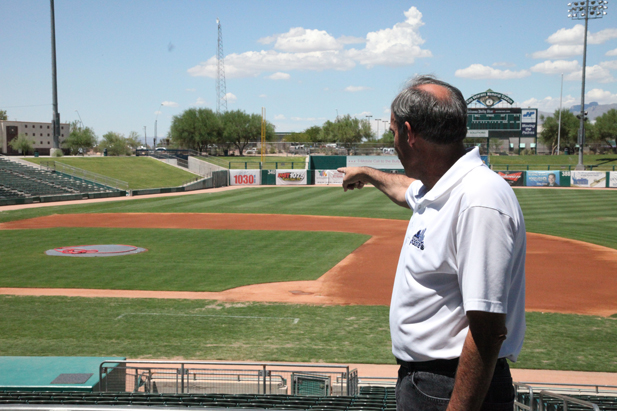 PHOTO: Mark Duggan
Padres General Manager Mike Feder admits fans are uncertain about his team's future.