The Amerind Foundation has been collecting and researching Native American art and artifacts for nearly 75 years. The private, non-profit organization was founded by William Shirley Fulton, a wealthy industrialist with a passion for archaeology.
The Amerind's original mission was almost entirely academic, but that's changed over the years, in response to a growing interest in Native American culture. Today, the foundation runs a museum and a variety of interpretive programs.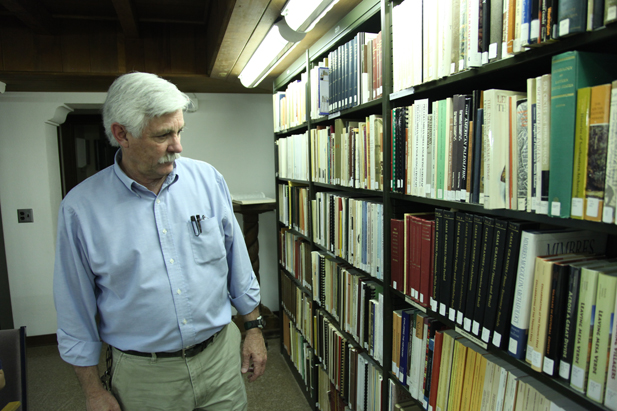 PHOTO: Mark Duggan
Amerind director John Ware examines the library.
Mark Duggan traveled to Amerind recently to interview director John Ware. They talked about the changes the fields archaeology and anthropology have endured, and how the Amerind has adapted to them.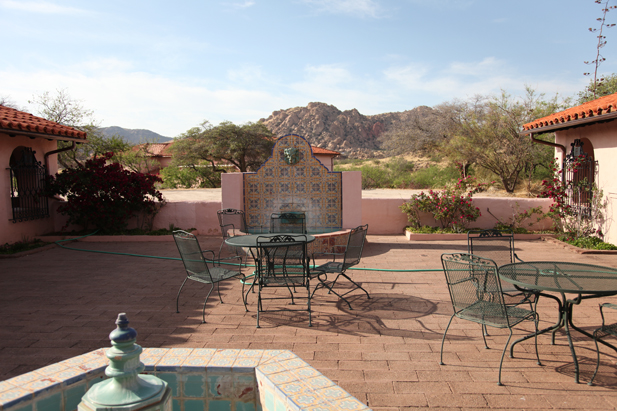 PHOTO: Mark Duggan
The courtyard at the Amerind's artist residency.
Among the changes was the 1990 enactment of The Native American Graves Protection and Repatriation Act. Ware says museums had to re-assess what they collect and preserve. Despite being a private organization, Amerind voluntarily complied with the law.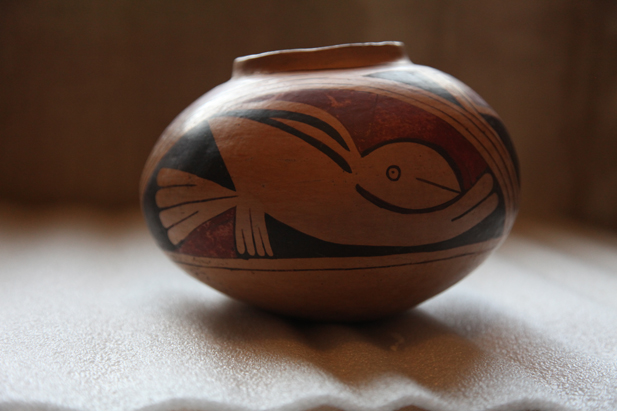 PHOTO: Mark Duggan
Ramos Polychrome Jar, circa 1250-1450 CE.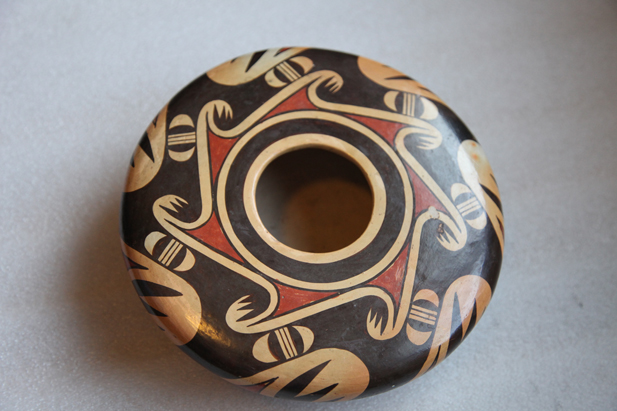 PHOTO: Mark Duggan
Hopi-Tewa seed jar by Fanny Nampeyo, circa 1930s.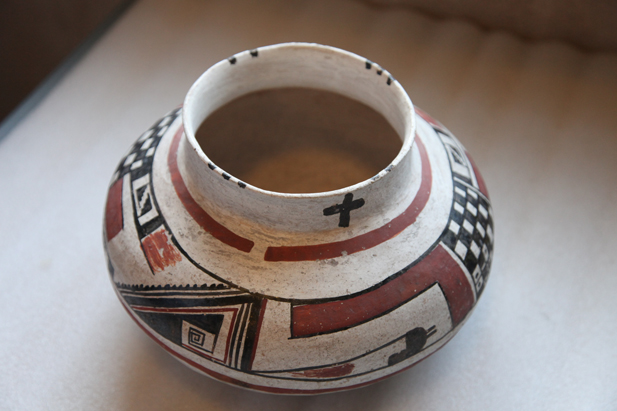 PHOTO: Mark Duggan
Zuni glaze polychrome (Kechipaua Polychrome) circa 1400 CE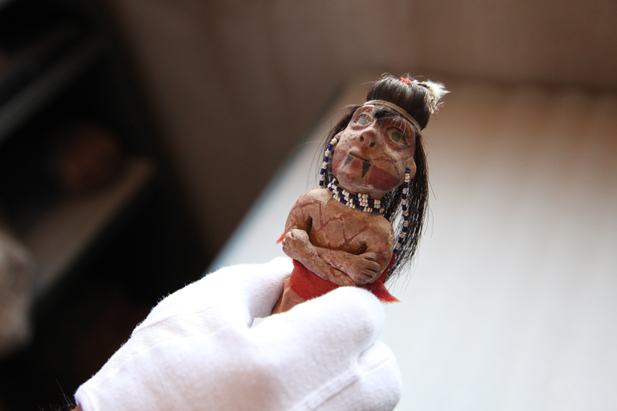 PHOTO: Mark Duggan
Quechan clay figurine, circa late 19th Century.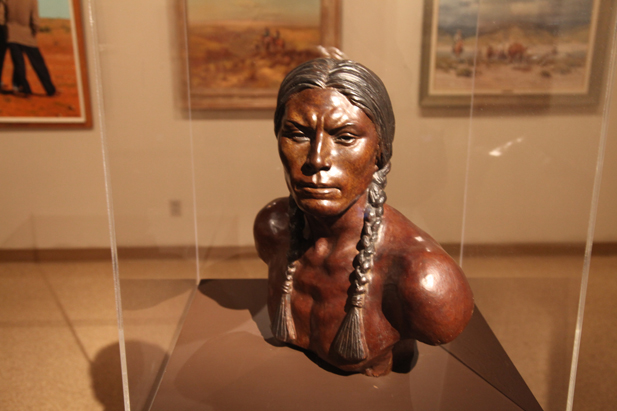 PHOTO: Mark Duggan
"Jicarilla Apache Man" (Bronze) by Malvina Hoffman, 1934