The National Weather Service's Tucson bureau never closes. There's always at least two meteorologists on duty in the Operations Center, even on a sedate spring holiday.
But on the day of our visit, angry storm clouds were gathering in the skies over the city, and the center was buzzing.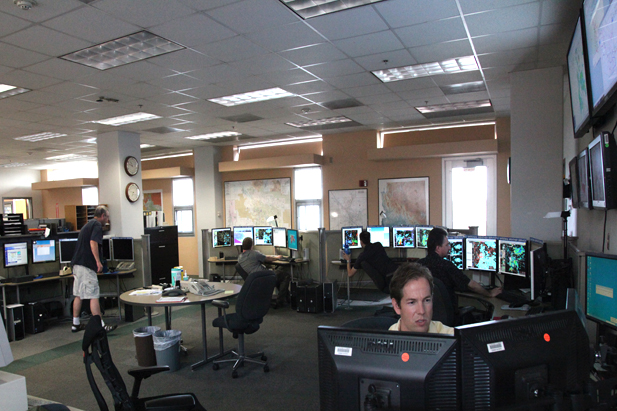 PHOTO: Mark Duggan
The Operations Center at the Tucson office of the National Weather Service.
No less than four meteorologists were tracking various storm cells on multi-screen radar displays. Another forecaster checked incoming data from rain gauges and another took calls from trained weather spotters in the field.
This is a fascinating place for a weather enthusiast, and there's a whole room of them at work here. One of them is Science and Operations Officer J.J. Brost.
He scans his bank of radar screens and zeroes in on a bright red area of heavy rain near Sierra Vista, in the area affected by the recent Monument Fire. Too much rain too fast there could cause disastrous erosion.
Data flows in from rain gauges in the burn area. Brost relaxes. They show that runoff is, for now, moderate.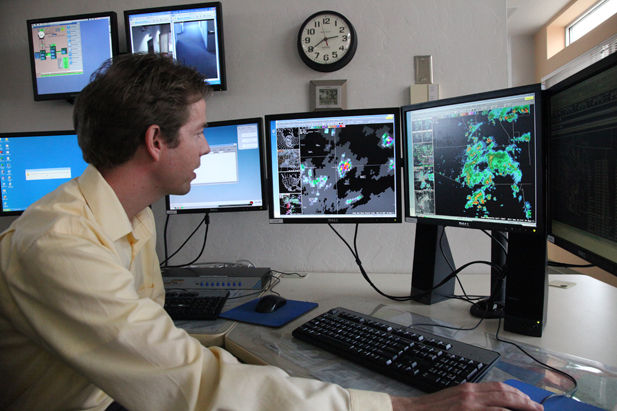 PHOTO: Mark Duggan
J.J. Brost examines radar and data screens at the weather service's Tucson Operations Center.
Across the room, Ken Drozd leans in toward the radar image on one of his computer monitors to examine a newly developing storm cell. He's the Warning Coordination Meteorologist, in charge of issuing weather advisories when conditions warrant.
He scans the storm with different radar resolutions and angles and checks a few rain gauges. It's been pouring on part of a small creek east of Tucson, and he suspects the runoff will eventually affect Pantano Wash where it crosses Harrison Road.
He decides to issue a flood advisory for that area. It takes mere seconds for the NOAA Weather Radio to begin sounding a warning. A moment after that, the advisory begins flashing on local TV stations.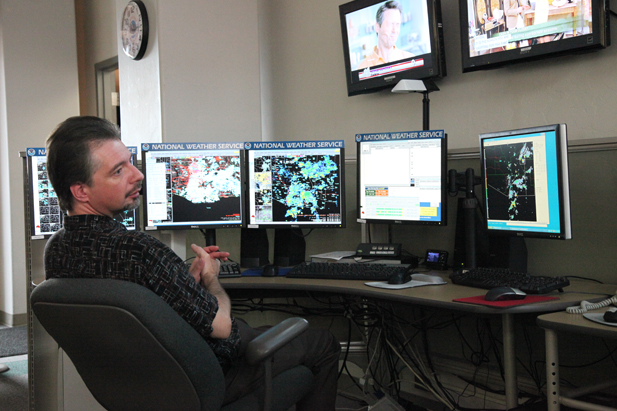 PHOTO: Mark Duggan
Warning Coordination Meteorologist Ken Drozd considers issuing a flood advisory.
The monsoon ended up being spotty that day. But less than 24 hours later, it would down power lines and cause widespread street flooding in parts of the city. As Mark Duggan learns, the weather service's team of forecasters keep track of it all.

Meteorologists also release a weather balloon twice each day and collect data from it. The balloon is launched from the roof of the weather service building and ascends to more than 110,000 feet.
Tethered below it is a small box containing a weather sensor and radio transmitter. As the balloon rises, the sensor collects data such as temperature and barometric pressure. The transmitter feeds it back to a computer at the weather office and the data is used to create forecasts.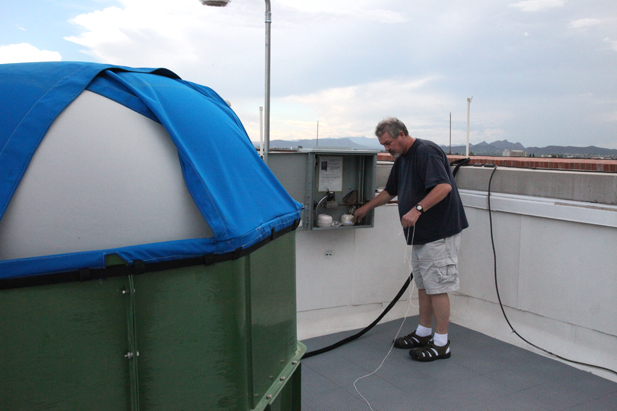 PHOTO: Mark Duggan
Hans Hanson prepares the weather balloon for launch on the weather service's roof.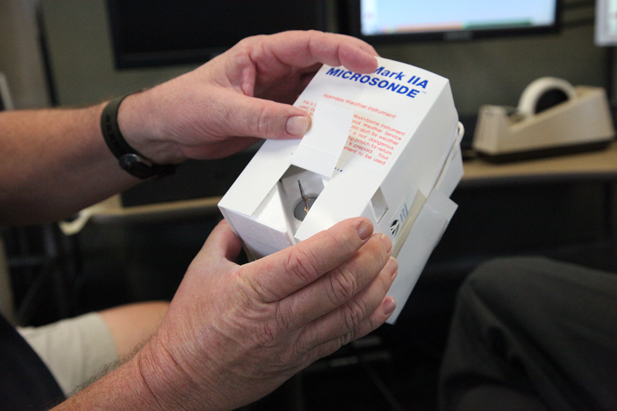 PHOTO: AZPM Staff
The sensor and transmitter for the weather balloon are kept in a lightweight cardboard box.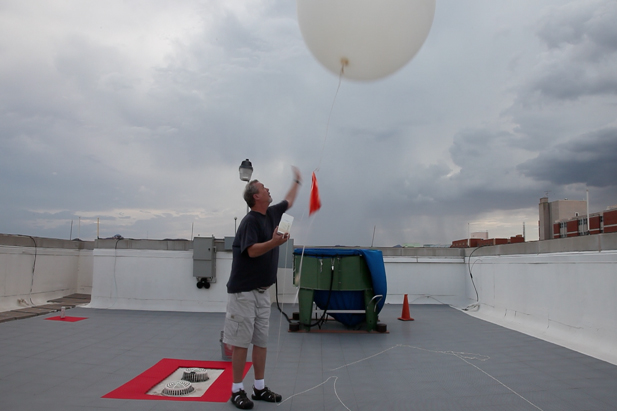 PHOTO: AZPM Staff
Weather balloons are released twice daily, weather permitting, and record a variety of atmospheric conditions, which are used to make forecasts.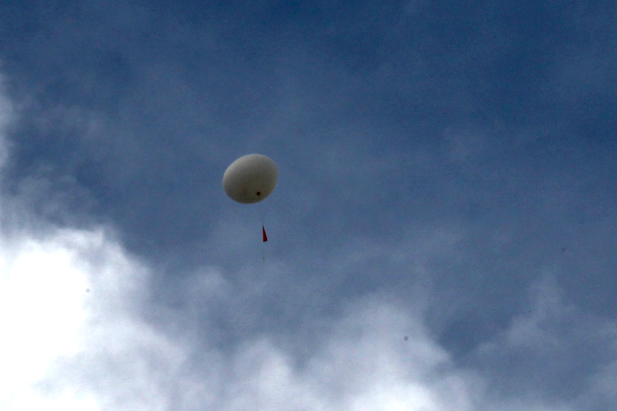 PHOTO: Mark Duggan
The weather balloon transmits atmospheric data back to earth as it ascends to a height of more than 100,000 feet in about 100 minutes.
Hear a web-only interview with J.J. Brost about past, present and future radar technology:

Hear a web-only interview with Brost on the technology behind NOAA Weather Radio broadcasts:

Hear a web-only interview with forecasters on the technology of modern weather balloons: