Actor Andy Garcia hosts GREAT PERFORMANCES "Miami City Ballet Dances Balanchine and Tharp"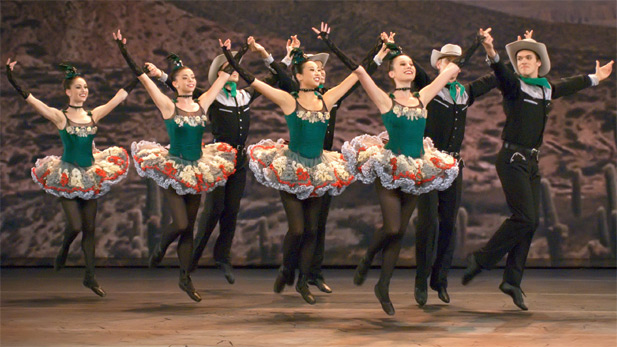 PHOTO: PBS
The Miami City Ballet performs George Balanchine's "Western Symphony."
Witness the grace and beauty of one of America's finest dance companies, Edward Villella's Miami City Ballet, in a trio of signature works by George Balanchine and Twyla Tharp. Watch the company's critically acclaimed performances of Balanchine's "Square Dance" and "Western Symphony" and Tharp's "The Golden Section."
Friday at 9:30 p.m. on PBS-HD.