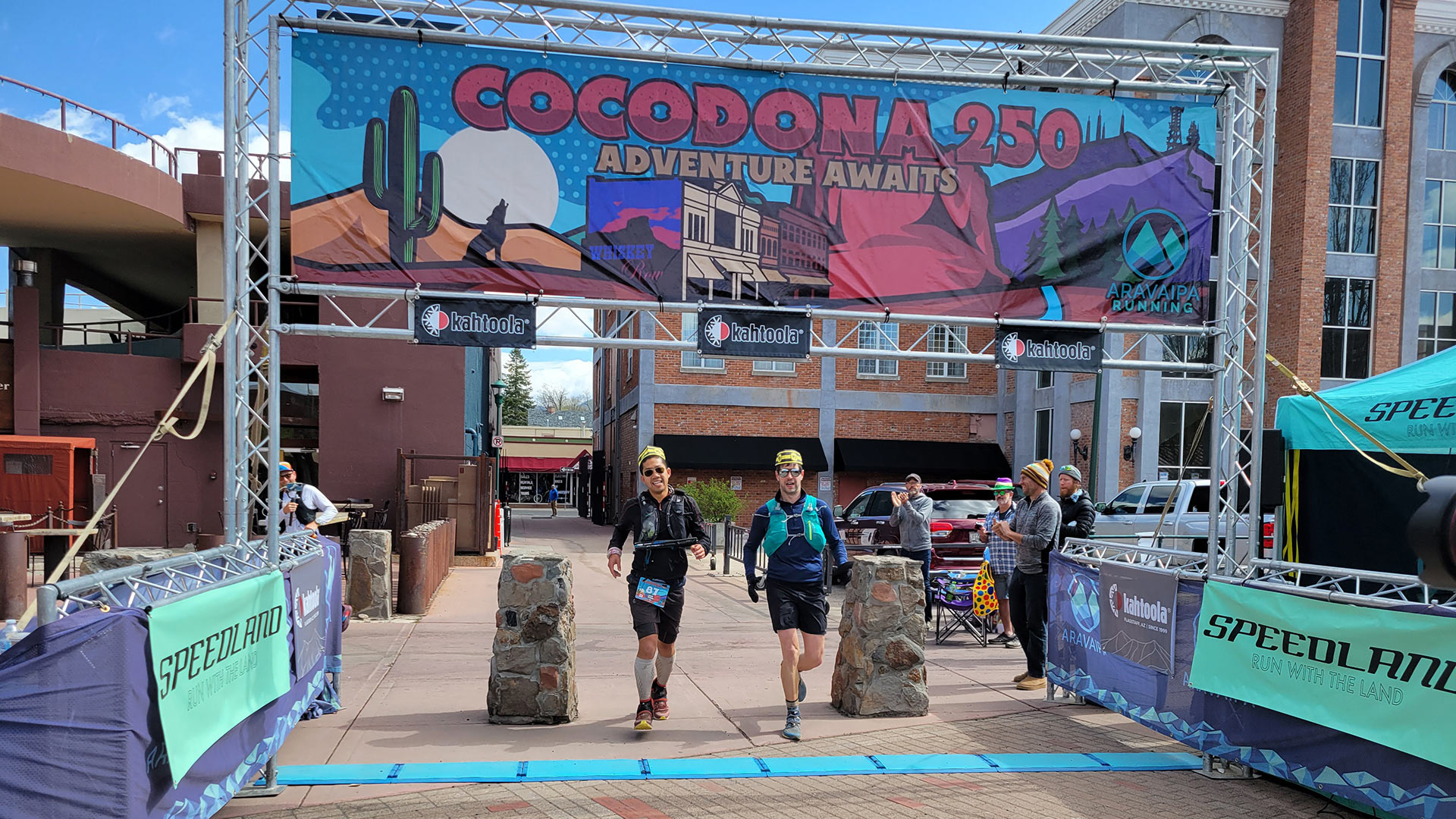 Leo Fung (left) and his pacer cross the finish line of the Cocodona 250 in downtown Flagstaff. He finished the 250-mile race in 100 hours, 30 minutes, 24 seconds.
Zac Ziegler
Welcome to More Than a Game, an all-new podcast where we explore the untold stories of Arizona sports. Hosted by veteran sports reporter and NPR 89.1 announcer, Tony Perkins, More Than a Game features a series of the best sports stories you've never heard.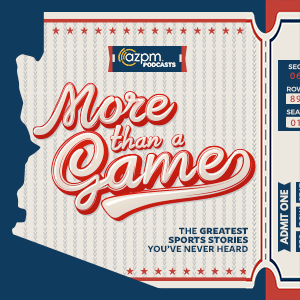 Episode 2
This week's episode starts at the end, literally. We head to the finish line of the Cocodona 250, an ultramarathon that starts just north of the Phoenix metro area and ends in Flagstaff, taking runner up and down three mountains in the process. We then meet a group of people involved in the sport of bikepacking, a sport where riders travel hundreds of miles on trails and roads, with its most well-known races crossing the entire state!
We meet Dana Ernst, a bikepacker and race organizer who helped put on this year's Race Across Arizona, and heads up the team that puts on Pinions and Pines, a race that wrapped up earlier this week. We also hear from two people who braved wet conditions to finish that race, Lindsay Nohl and Spencer Holmes.