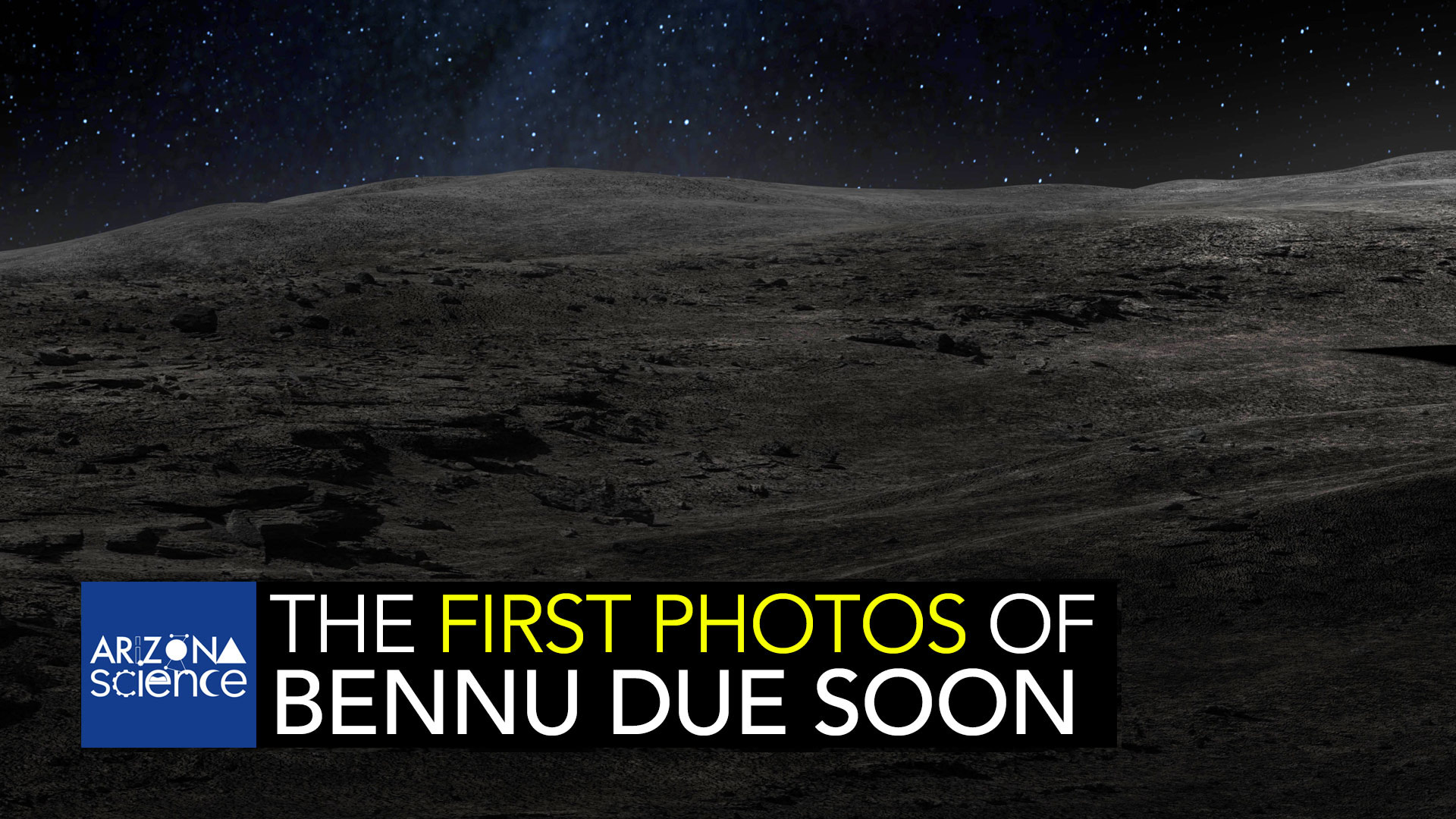 The OSIRIS-REx spacecraft will begin sending photos of the asteroid Bennu back to earth beginning in August of 2018.
NASA
The OSIRIS-REx mission to the asteroid Bennu reaches a milestone moment next month when the spacecraft sends back its first images of its target. OSIRIS-REx was launched in September 2016 and is on-schedule for arrival at the asteroid in December of this year. It will survey the asteroid and find a site to skim the surface for a soil sample. Then the spacecraft will return to Earth and arrive home in March 2021.
Danielle Della Giustina is the lead image processing scientist for the mission. She holds a B. S. in Physics from the University of Arizona, and an M. S. in Computational Physics from the University of Alaska. Tim Swindle of the University of Arizona Lunar Planetary Lab talks with Danielle about the photography aspect of the OSIRIS-REx mission.
In this Episode:
Danielle Della Giustina, Image Processing Lead Scientist, OSIRIS-REx, Senior Staff Scientist Tim Swindle, head of the University of Arizona Lunar and Planetary Lab