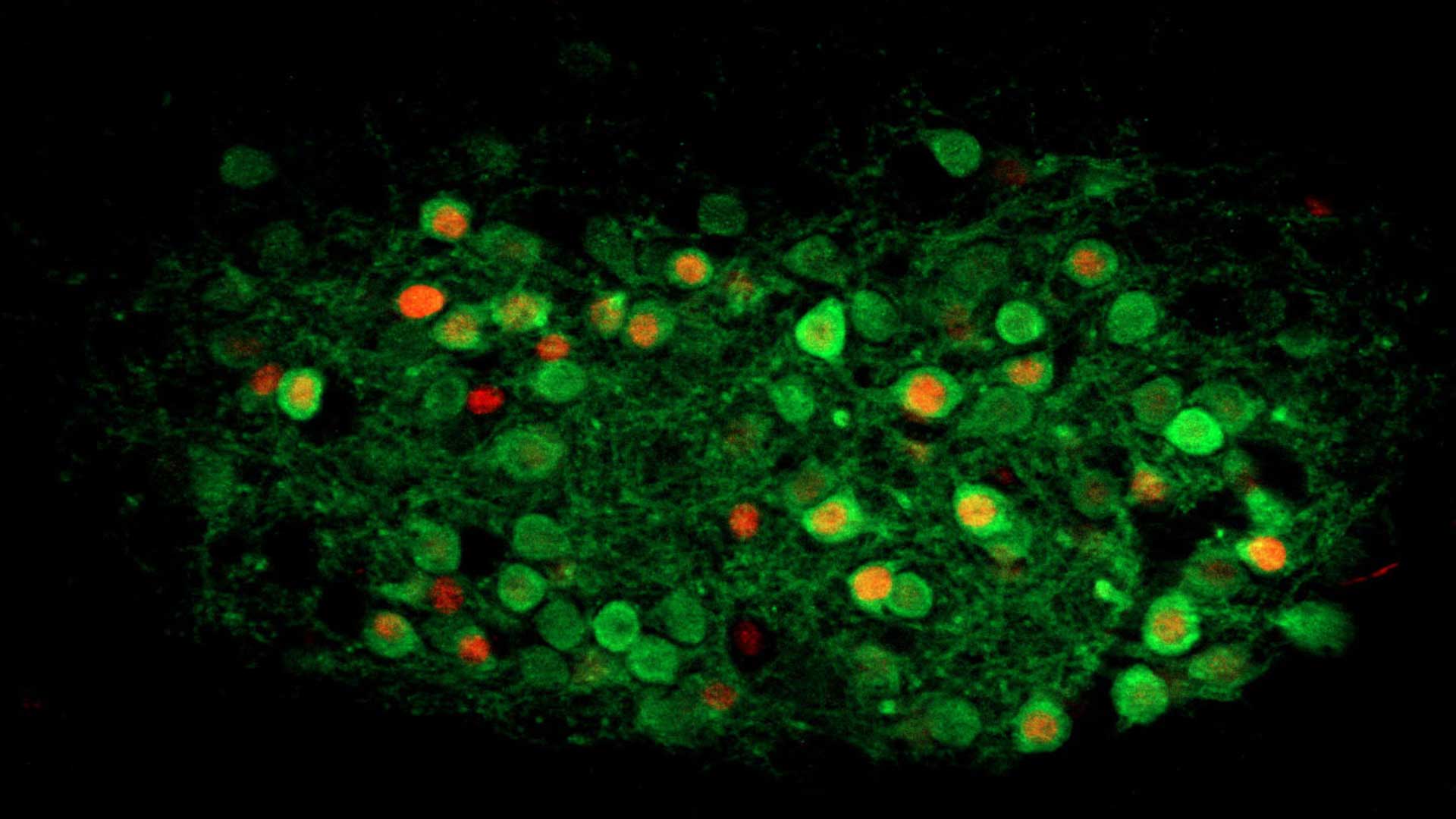 PKC-delta neurons (green) are activated by the inflammatory signal in the oval region of the bed nucleus of stria terminalis (ovBNST). Activated cells are shown in red.
University of Arizona
University of Arizona neurobiologist Haijiang Cai is studying parts of the brain that govern hunger and emotion, along with anxiety and depression. He says little is known about the brain's connection with eating disorders, and even less is known about its relationship to emotional disorders.
Haijiang Cai spoke with Leslie Tolbert, Ph.D, Regents Professor Emerita in Neuroscience at the University of Arizona.