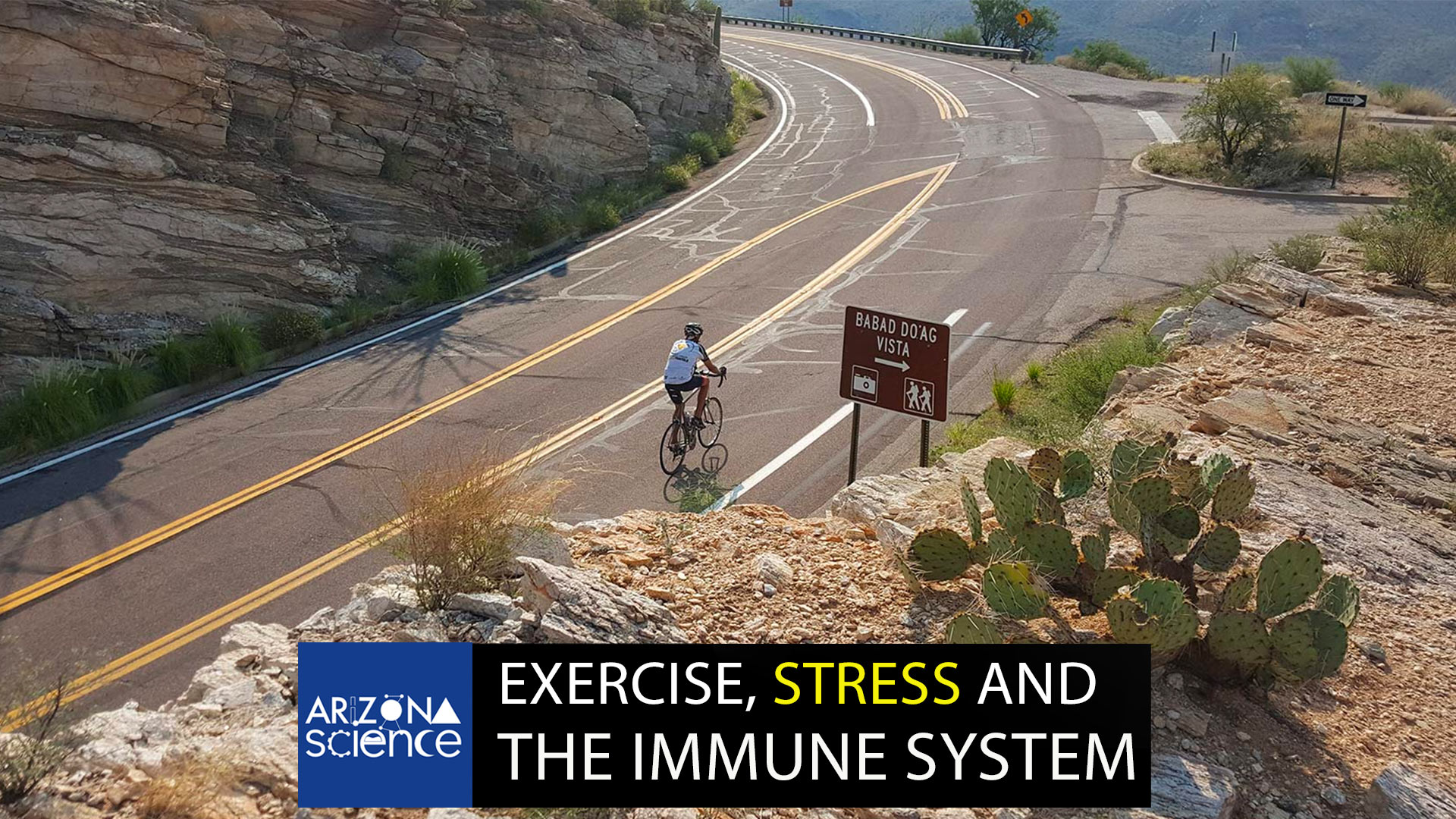 Researching the relationship between exercise, stress and the immune system.
AZPM
University of Arizona nutritional sciences professor Richard Simpson studies how our exercise habits connect with the body's ability to fight illness. He's looked at how short-term stress effects can be beneficial, and has also researched how exercise can help fight cancer.
Richard Simpson spoke with Leslie Tolbert, Ph.D Professor Emerita in Neuroscience at the University of Arizona.