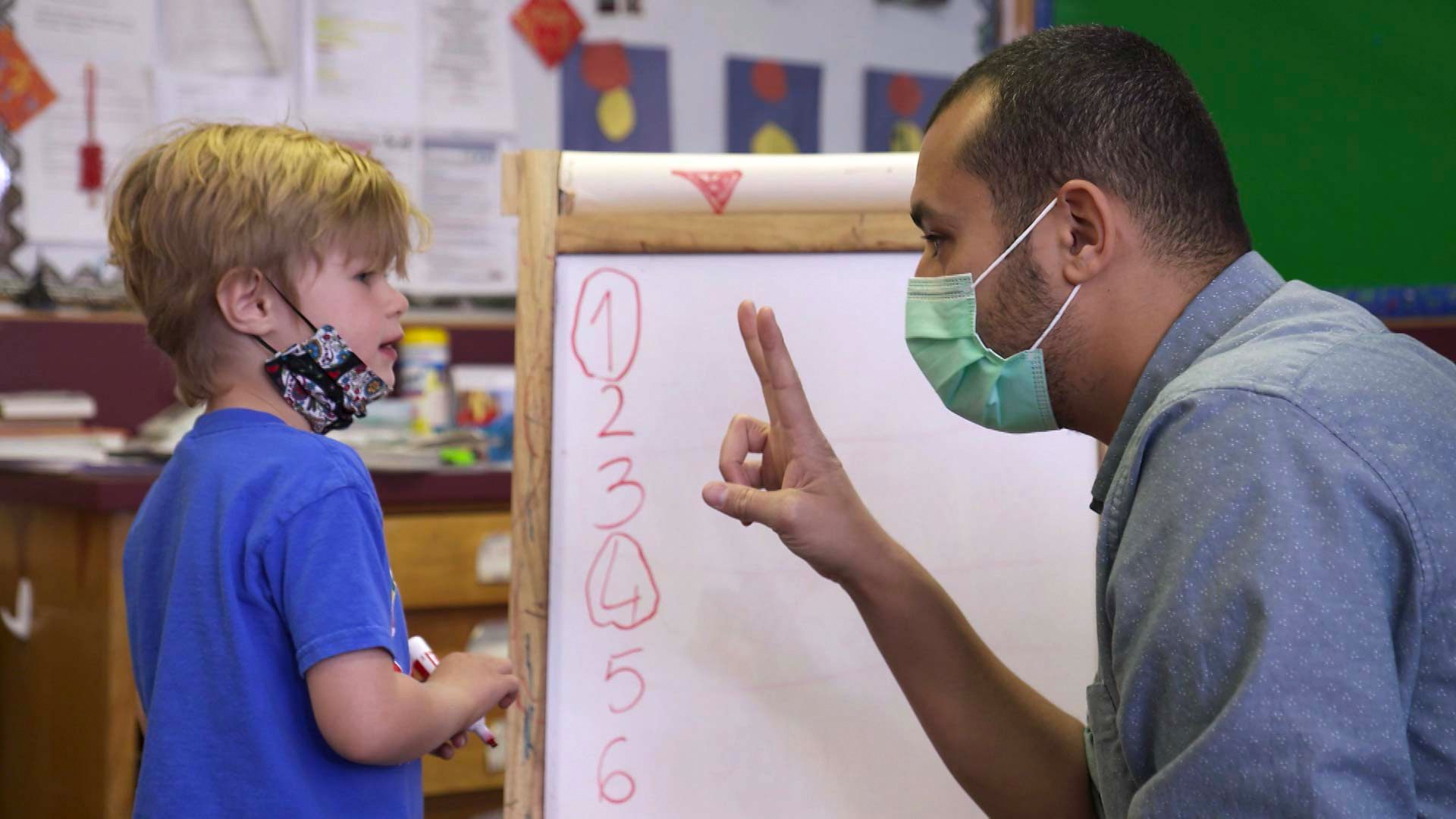 A masked teacher offers instruction to a student at the International School of Tucson. February 2021.
AZPM Staff
COVID-19 vaccines were approved for children ages 5 to 11 in late October. University of Arizona pediatric researcher Fernando Martinez notes it's a big development for families with kids who are already at risk from respiratory ailments like asthma.

Fernando Martinez spoke to Leslie Tolbert, Regent's professor emerita in Neuroscience at the University of Arizona.