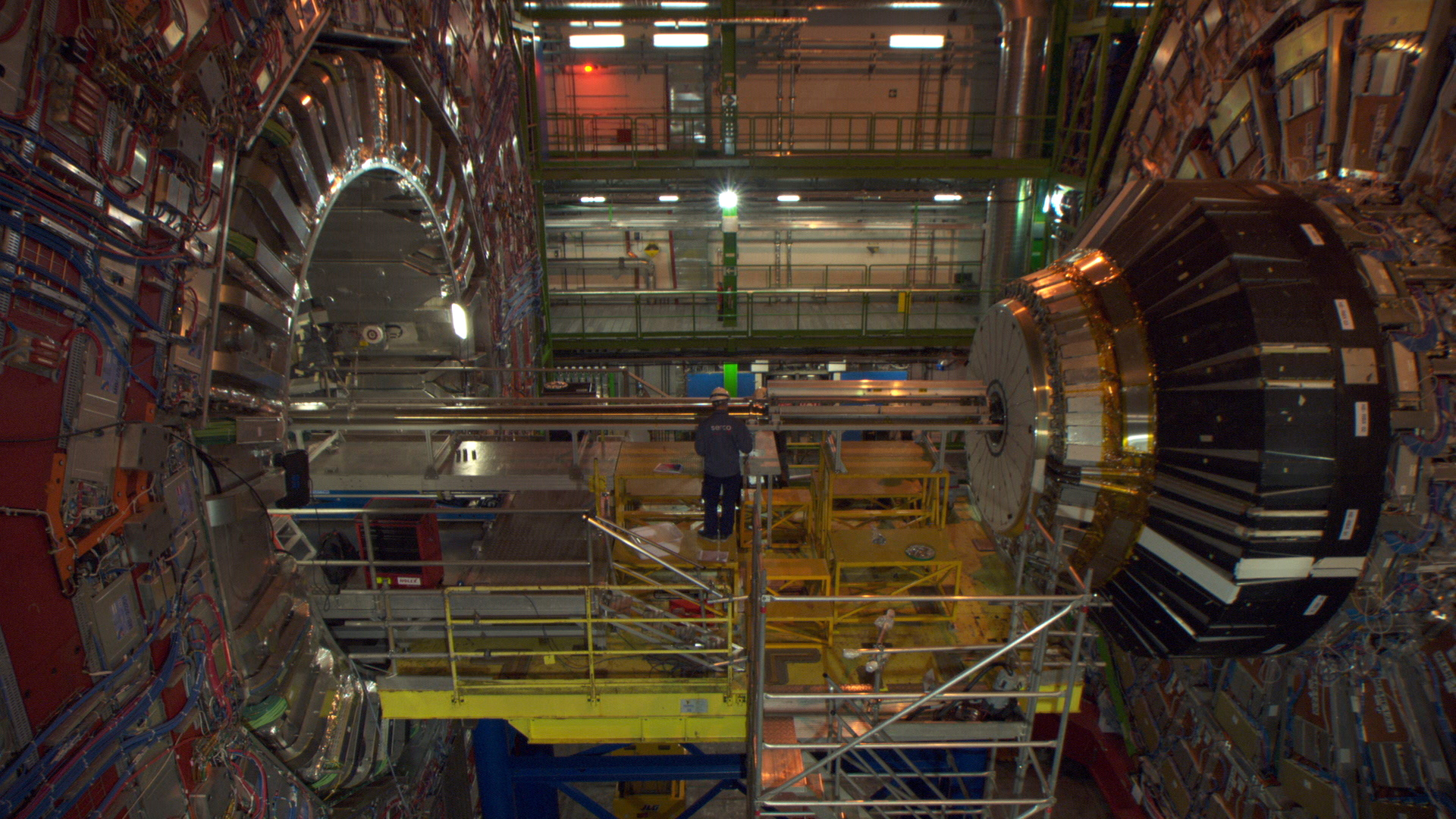 Worker inside the Large Hadron Collider project in Switzerland.
Wikipedia Commons
Scientists are resuming their studies of sub-atomic particles at the Large Hadron Collider in Europe after a three-year break. University of Arizona physicist Elliot Cheu is among the researchers using the facility to test different theories of particle physics.

Elliot Cheu spoke with Leslie Tolbert, Ph. D Regent's professor emerita in Neuroscience at the University of Arizona.