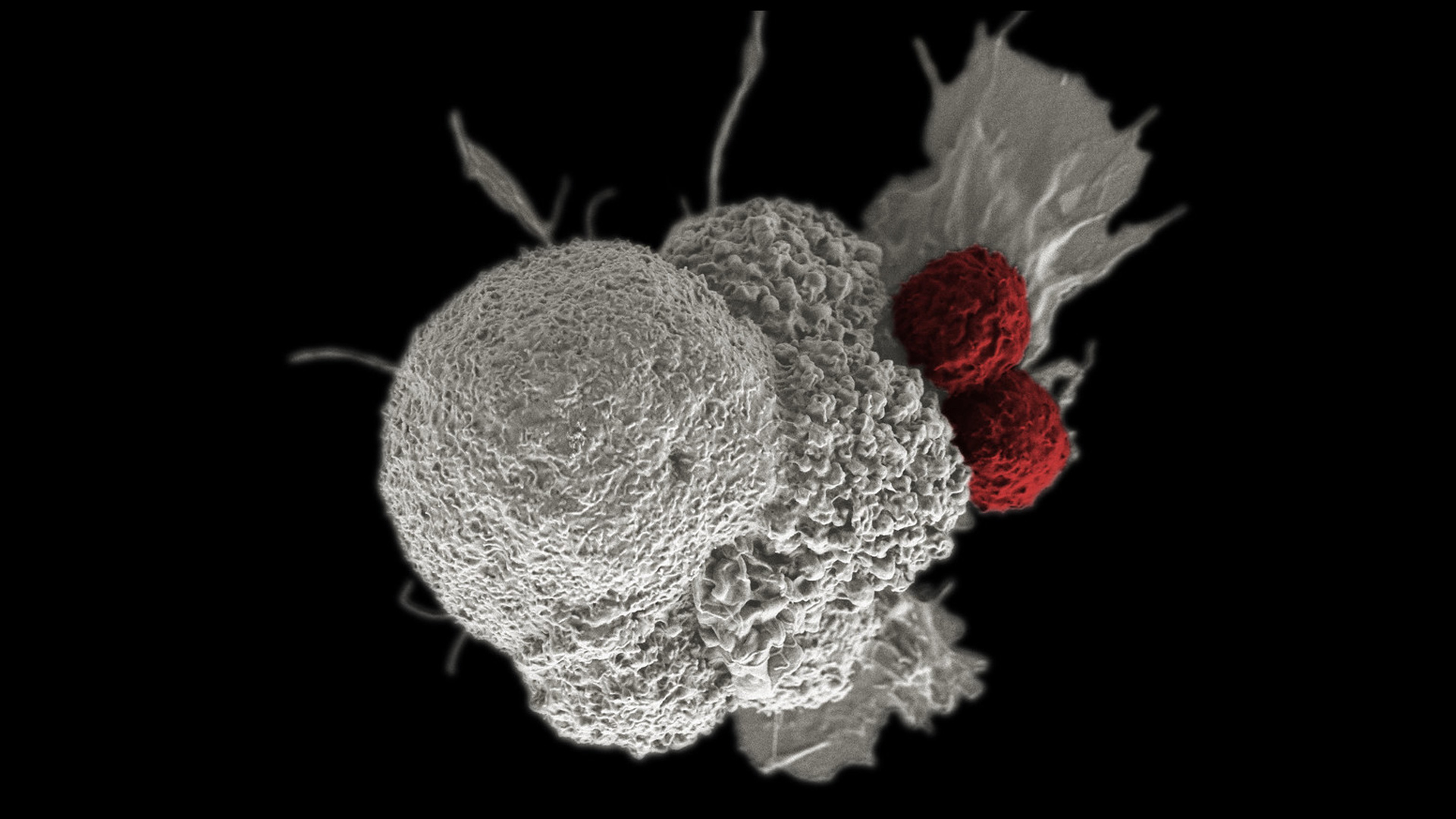 A cancer cell (white) is attacked by two T cells (red) in this electron micrograph image.
National Institutes of Health
The immune system is similar to a microscopic security force with commanders that order cells to find and kill infectious intruders. University of Arizona immunobiologist Michael Kuhns describes how researchers are trying to understand how cells speak to each other to keep the human body healthy.

Michael Kuhns spoke with Leslie Tolbert, Ph. D. Regents professor emerita in Neuroscience at the University of Arizona.