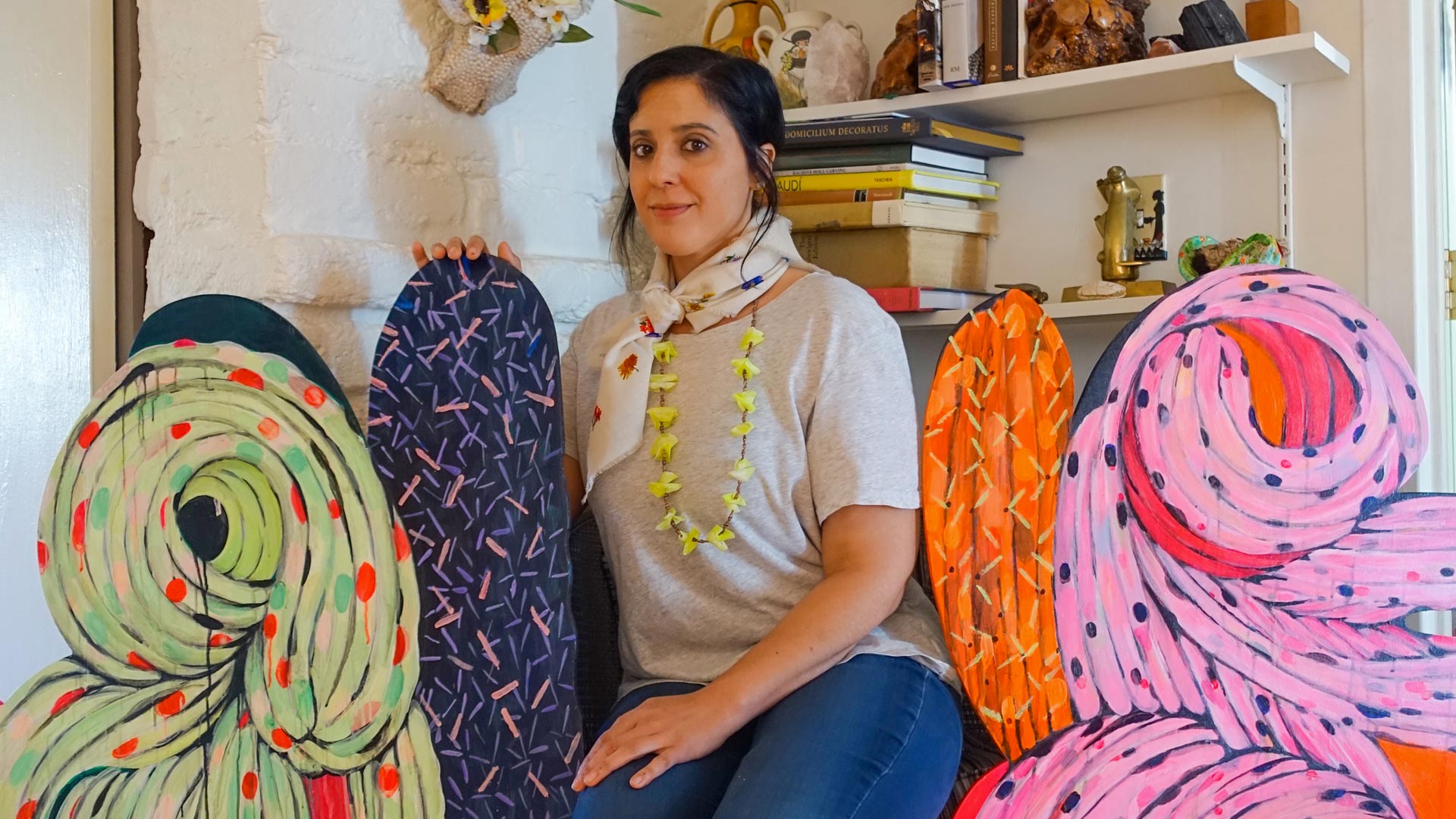 The artist Lex Gjurasic between her wood paintings inspired by cacti, clouds, fungi and sea life.
Vanessa Barchfield, AZPM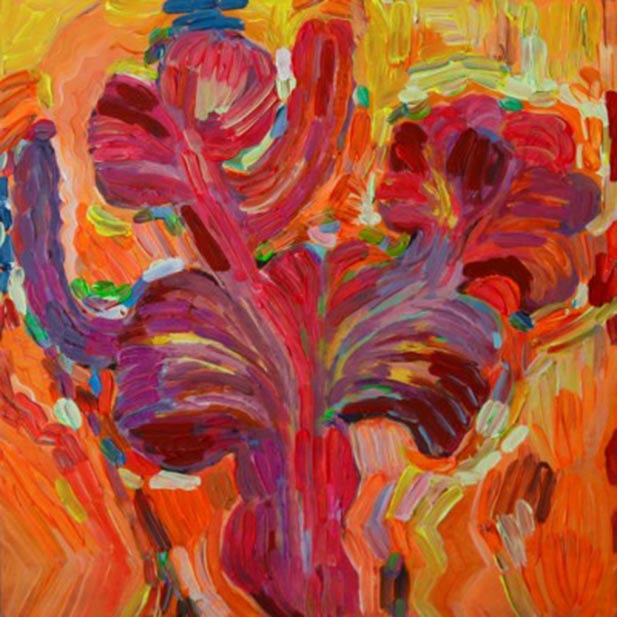 VIEW LARGER Lex Gjurasic's painting 17th from her Crested Saguaros series.
For the past decade, artist Lex Gjurasic has bounced around the U.S., calling a number of cities and states home. She'd never been to Tucson when her husband, who's in the military, was stationed here three years ago.
"I knew it was the desert, and I said, 'I'm going to love it.'"
"There's a certain quietude and solitude in the desert that feeds my soul in a way I can't get anywhere else," she said.
Lex always found inspiration in the landscapes around her. The daughter of an artist, she started painting and creating as a kid in Seattle.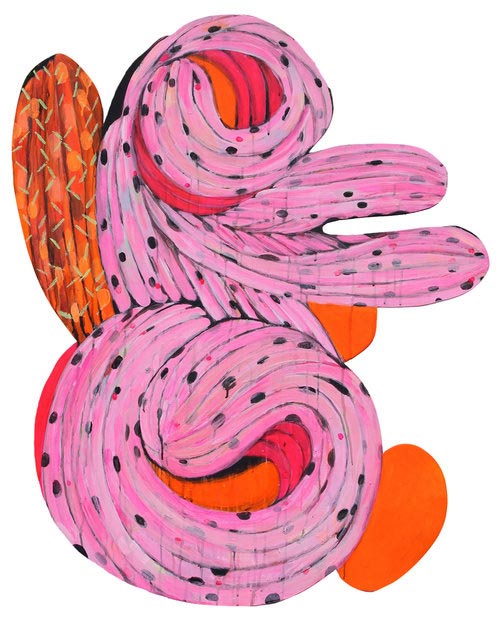 VIEW LARGER Lex's painting RabitRabit from her Otherwordly series

Courtesy of Lex Gjurasic
"I wasn't given any boundaries when it came to what I could do or how I could use materials," she said.
To this day, she works without boundaries, transforming objects she finds on walks in the desert – skulls, rocks, fossils – into glittery sculptures that look like relics from other worlds. The saguaros and prickly pears she passes take root in her psychedelic paintings and Styrofoam sculptures - splashes of bright pink and deep navy blue.
"This is definitely what happens when you take someone from the gray northwest and have them see the Sonoran Desert for the first time. It's like the most far-out thing ever."
Lex's exhibition "Stamp Out Reality!" is on display through April 30 at the Tiny Town Gallery, 408 N. 4th Ave.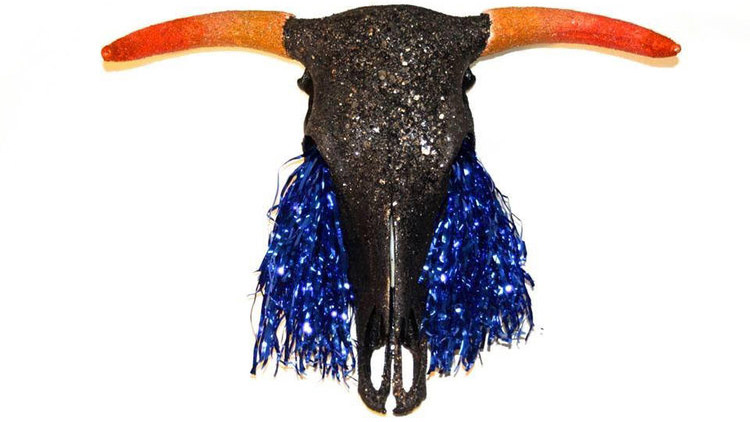 Mourning Mask, from Lex Gjurasic's Crystal Skull series.

Courtesy of Lex Gjurasic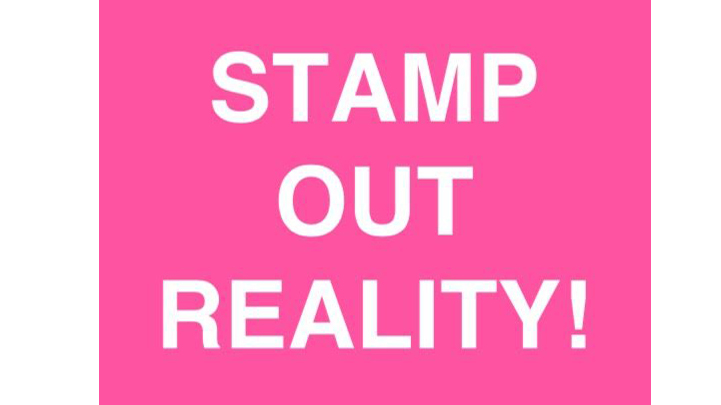 Lex's exhibition Stamp Out Reality! is on display at the Tiny Town Gallery through April 30.

Courtesy of Lex Gjurasic