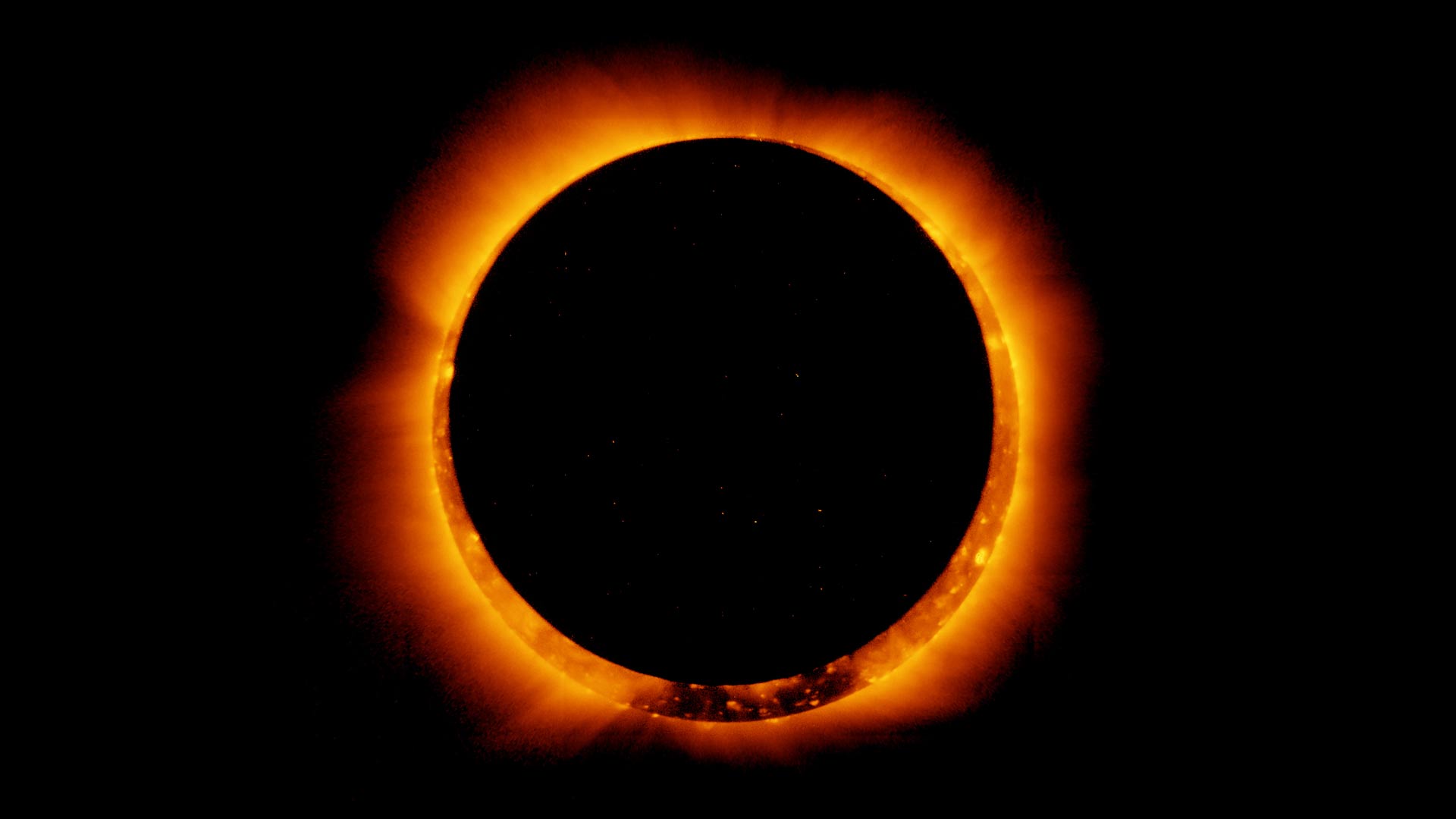 On Jan. 4, 2011, the Hinode satellite captured these breathtaking images of an annular solar eclipse. (PHOTO: NASA)
Featured on the July 28, 2017 edition of Arizona Spotlight with guest host, Tony Paniagua: McCain Returns to the Capitol for Health Care Votes, an upcoming Total Solar Eclipse, MOCA Celebrates 20 Years, and Harris's Hawks in Our Community.
McCain Returns to the Capitol for Health Care Votes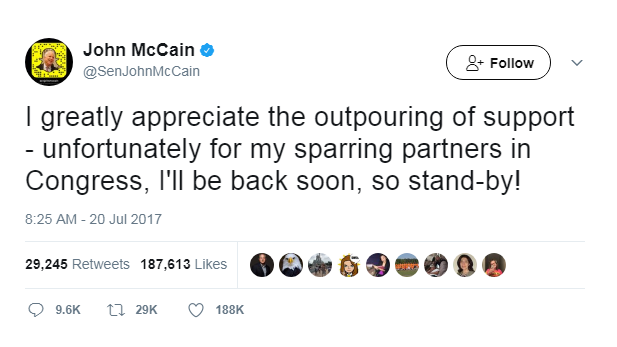 Sen. John McCain tweeted July 20 he plans on returning to work as soon as possible following his cancer diagnosis. (PHOTO: @SenJohnMcCain)
Senator John McCain, who is battling brain cancer, goes back to work in Washington, DC. AZPM political reporter Christopher Conover discusses the senator's moving appearance at the capitol.
"Stop listening to the bombastic loudmouths on the radio, and television, and the internet, to hell with them. They don't want anything done for the public good. Our incapacity is their livelihood." - John McCain
Total Solar Eclipse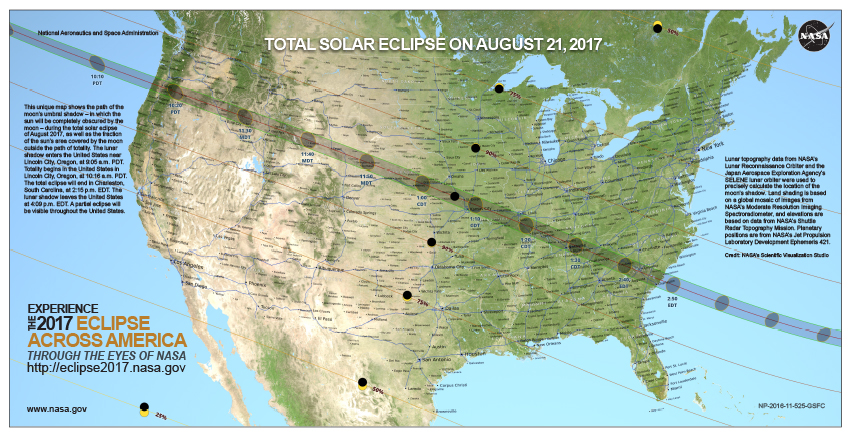 VIEW LARGER The moon's shadow will cross the United States from Oregon to South Carolina in a 70-mile-wide strip. (PHOTO: Courtesy of NASA)
A total solar eclipse will be visible in much of the United States next month. AZPM science reporter Sara Hammond has an interview with Tucson-based astronomer Matt Penn about this natural phenomenon.
"The temperature drops a little bit, the sky becomes like a twilight color. You'll see planets and interesting atmospheric effects, and the animals also behave strangely. Birds will behave differently like they would at dusk." - Matt Penn
MOCA Celebrates 20 Years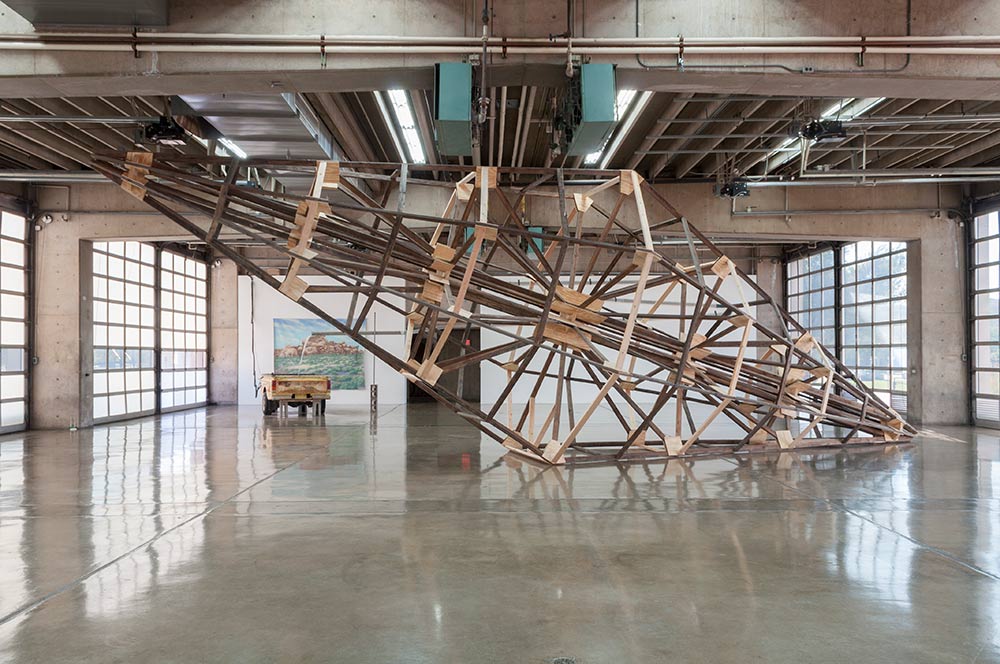 VIEW LARGER A Virginia Overton installation at MOCA (PHOTO: Maya Hawk)
MOCA- the Museum of Contemporary Art in Tucson is celebrating its 20th Anniversary, where a new executive director has recently been hired and is working on various programs for the community.
"I think all studies show access to arts education at an early age leads children to become lifelong learners and for me, most importantly, museum goers." - Ginger Shulick Porcella
Harris's Hawks in Our Community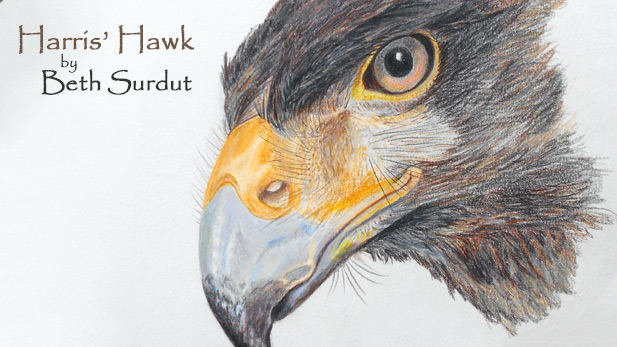 (PHOTO: Beth Surdut)
Learn about Harris's hawks in "The Art of Paying Attention" from Tucson artist and storyteller Beth Surdut.
"The hawk returned the next afternoon, announcing as it flew overhead. The cat, no fool, crouched by the kitchen door, watching through the screen." - Beth Surdut
ARIZONA SPOTLIGHT airs every Friday at 8:30 am and 6:00 pm and every Saturday at 5:00 pm on NPR 89.1 FM / 1550 AM.