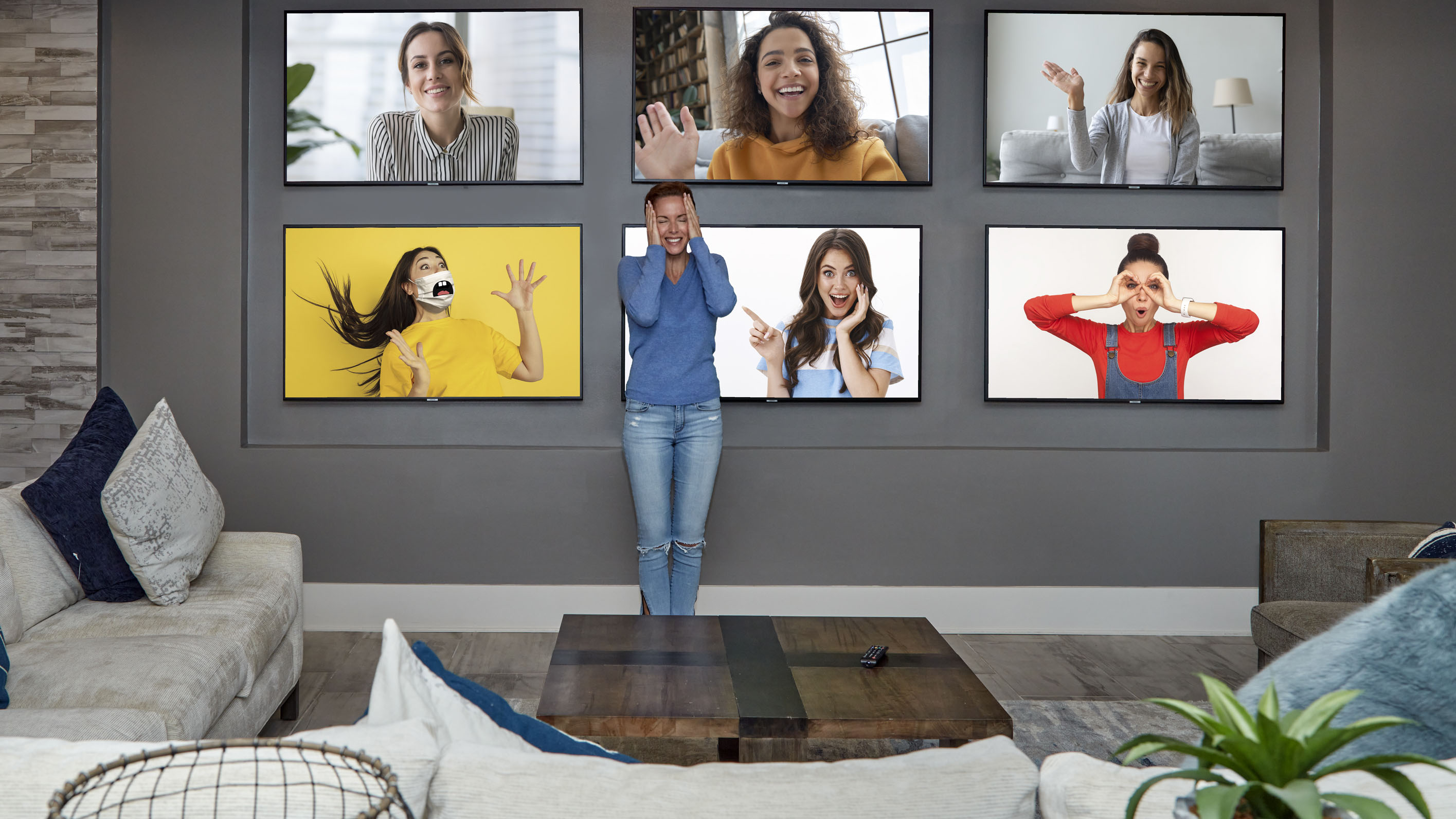 Susan Miner in a photo illustrating an average day of virtual connections and distractions. Miner advises using your remote control in a new way - a self-help tool, being as selective with your media as you are with your food.

photo: Jane Hass / Personal Brand Paparazzi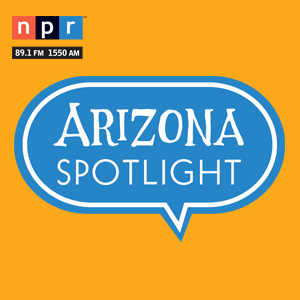 Featured on the September 24th, 2020 edition of ARIZONA SPOTLIGHT with host Mark McLemore:
Meet some of the young writers who were recognized for excellence in a poetry contest sponsored by The University of Arizona Poetry Center, the Pima County Public Library, and Arizona Public Media. This week, Alicia, Ember and Anya - all winners in the high school category - share some strong emotions, including family pride, compassion for teens struggling with mental illness and bullying, and reflections on how art can help make a better world.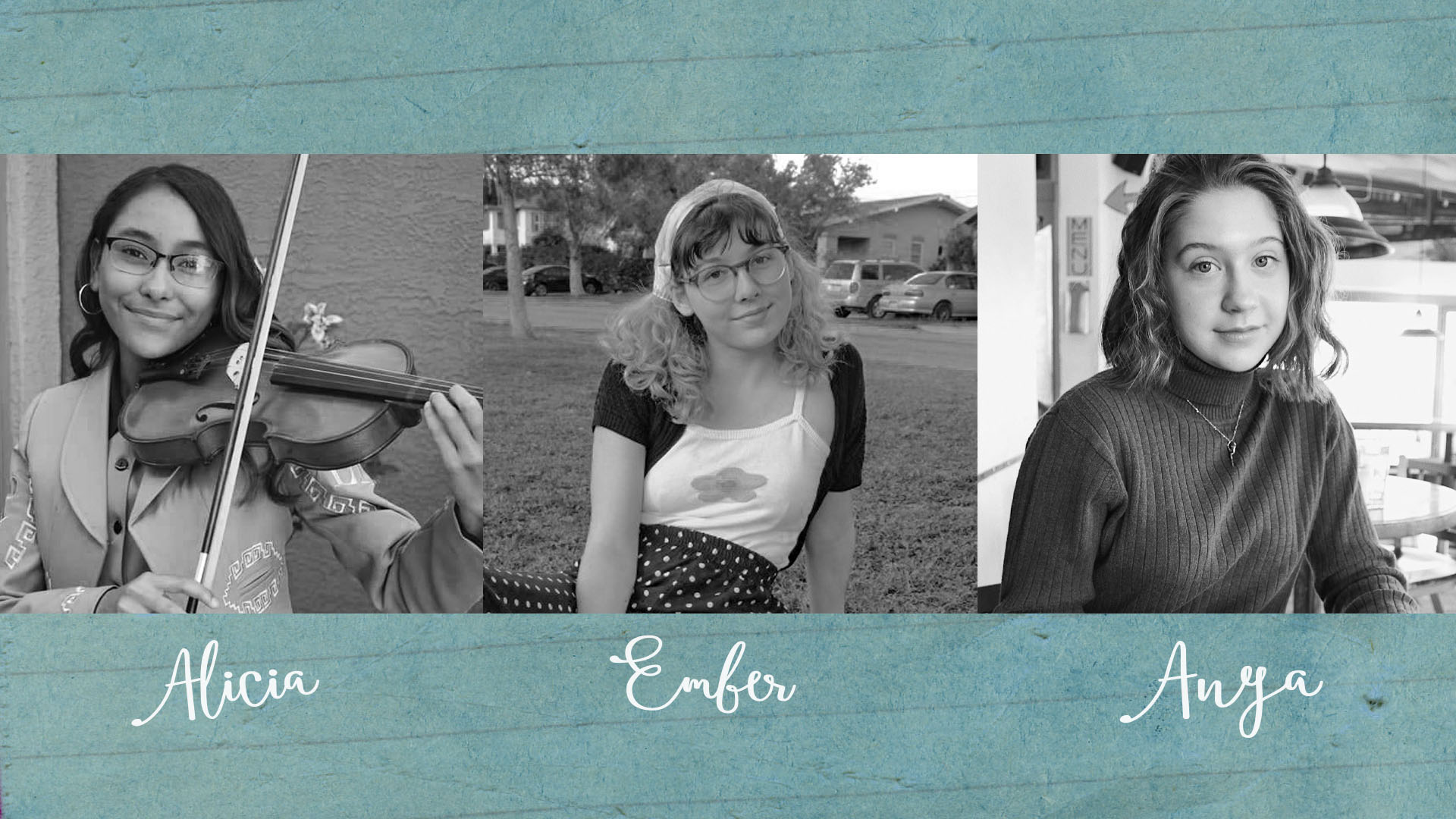 Alicia, Ember and Anya were all recognized for their creativity and skill in a middle school division of the poetry contest, co-sponsored by the University of Arizona Poetry Center, The Pima County Public Library and Arizona Public Media. The theme was "What do you want the world to know about how you feel?".
Before she became a professor of psychology and therapist, Susan Miner described herself as "a teenage supermodel who was also a super mess". Her most recent book Peace Inside, Beauty Outside is a guide for turning negative emotions around, and setting realistic goals for creating happiness. Find out why Susan Miner says for many of us in this uncertain time, "unprotected sensitivity leads to anxiety".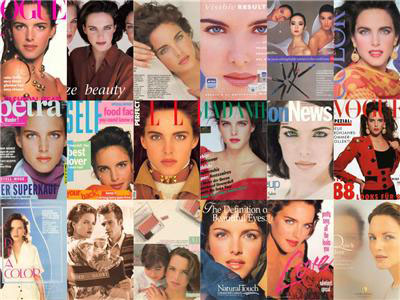 A collage of some of the many magazine covers that featured Susan Miner during her first career as an international model.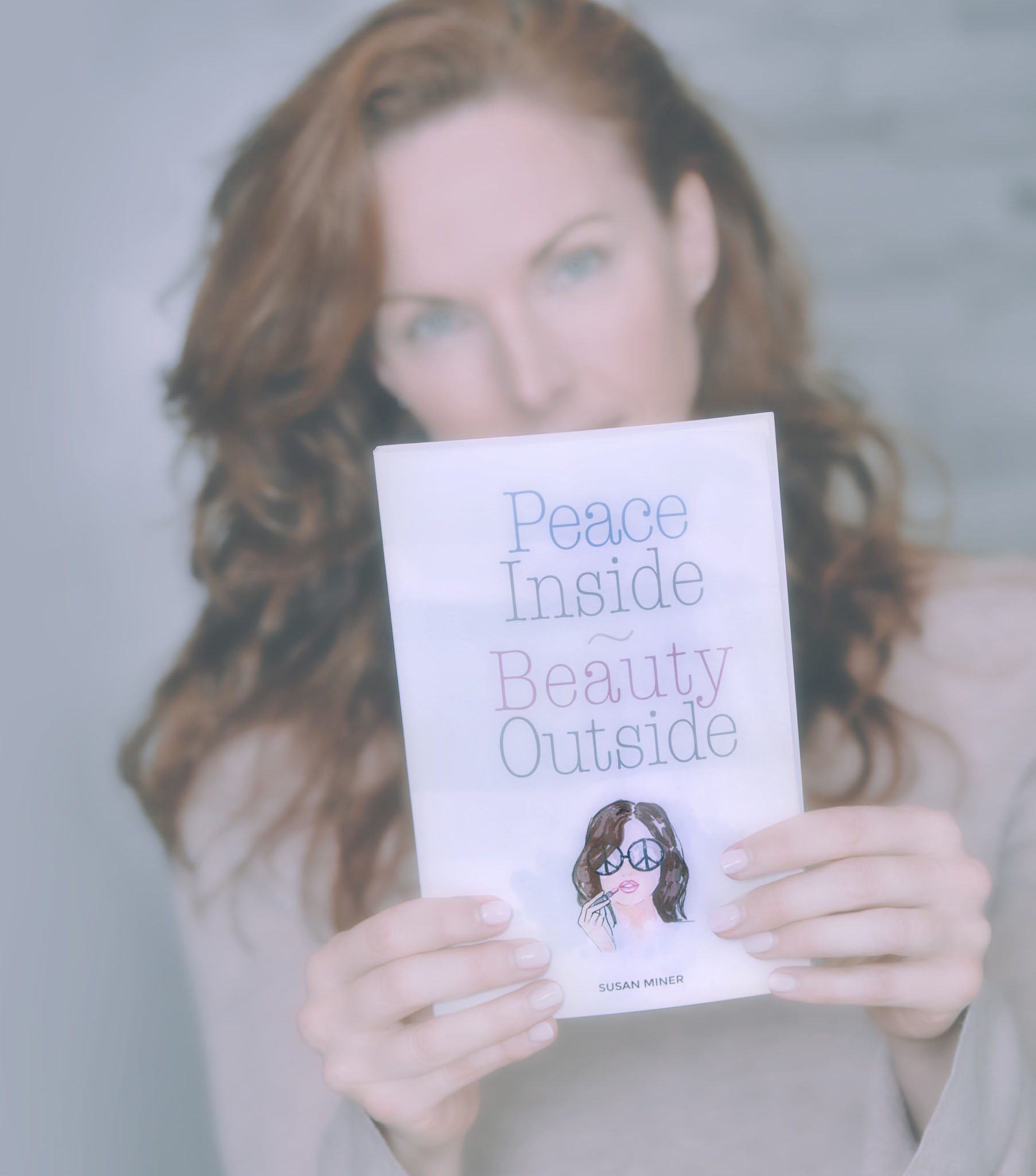 Susan Miner's latest book is "Peace Inside, Beauty Outside".

photo: Jane Hass / Personal Brand Paparazzi
And, the very first preview of some micro-sized madcap radio plays, written by students from the Scoundrel & Scamp Theatre in Tucson. They collaborated via Zoom for a two-week "radio play camp", under the guidance of internationally acclaimed playwright & performer Wolfe Bowart. The Scamp Radio (½) Hour, was directed by Wolfe Bowart with technical direction from Tiffer Hill. The writers were Lucy, Axel, Henry, Dillon, Thomas, Max, Isis, Scarlett, Willow and Sebastian, all between 9 and 16 years old. They will get to hear the world premiere of their creativity for the first time - in an online event Saturday, October 10th, 2020 - and you are invited to join in the fun. (And, we'll feature another preview on next week's show...)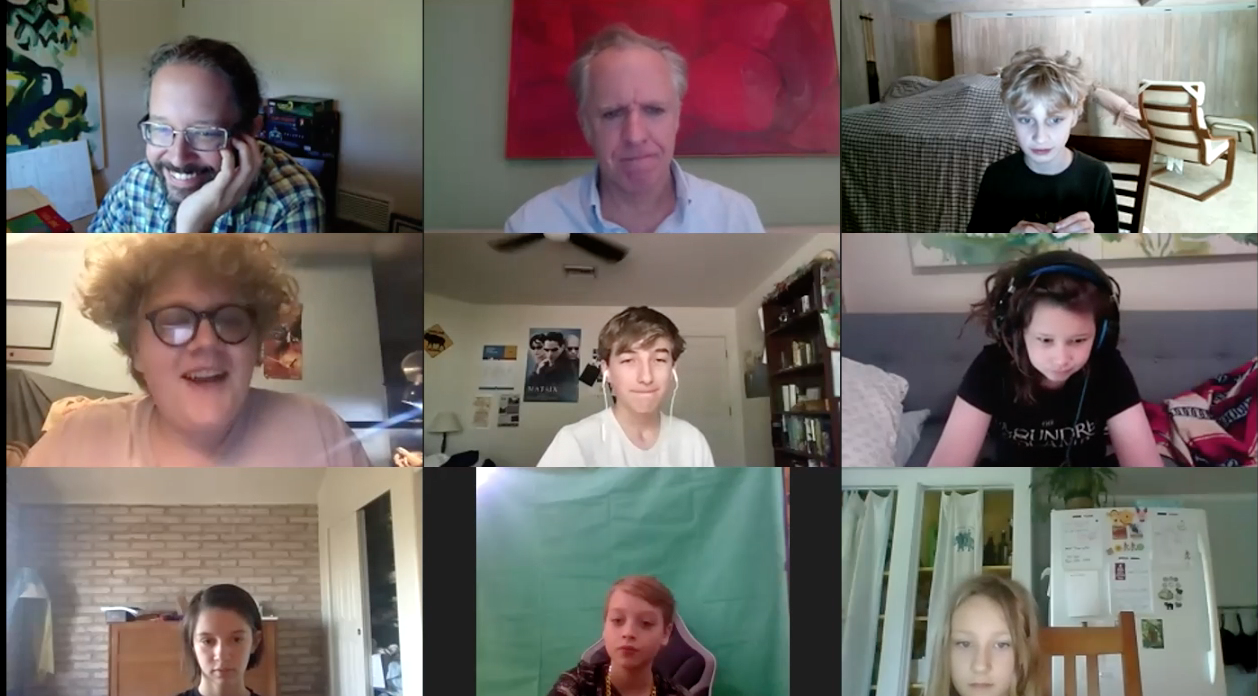 A "Zoom room" full of creative energy, featuring instructors Tiffer Hill & Wolfe Bowart, and the youth who took part in The Scoundrel & Scamp Theatre's summer radio play camp.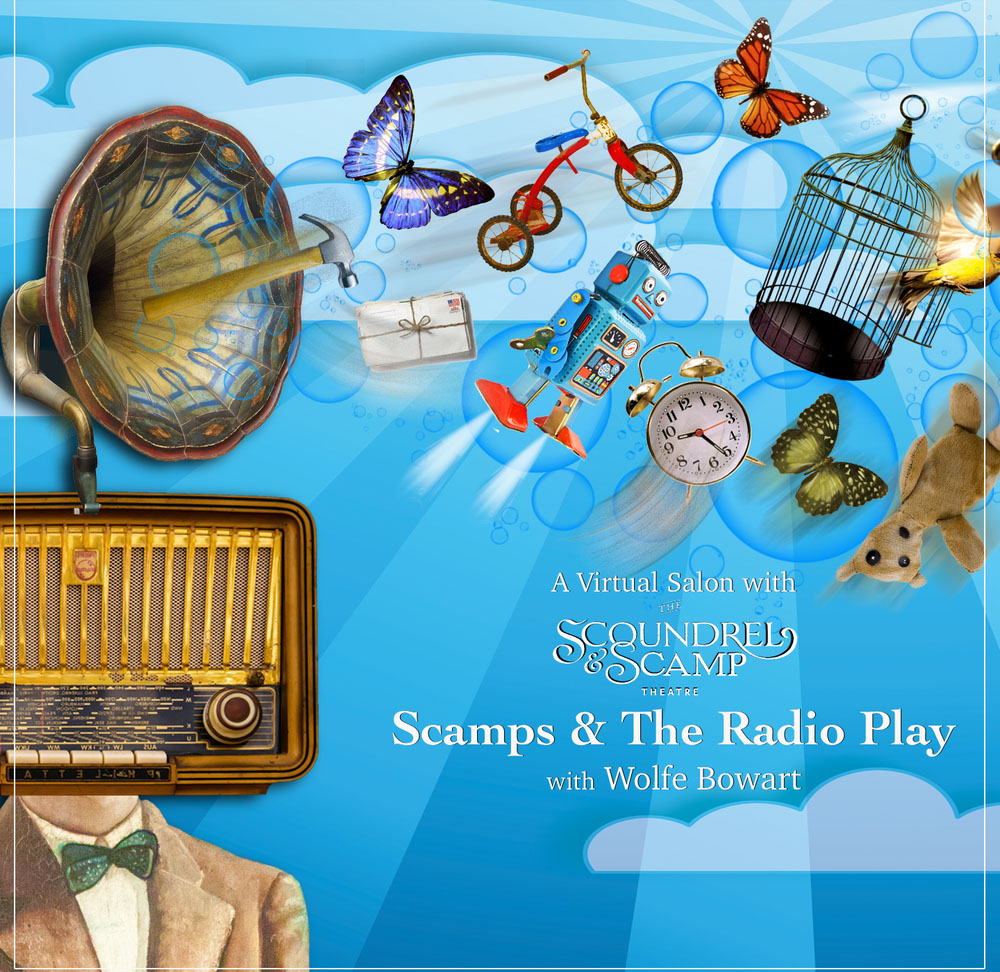 The world premiere of "The Scamp Radio (1/2) Hour" is online Saturday, October 10th. It's a chance to hear the full audio production assembled this summer from a 2-week "radio play camp", featuring writing from students between 9 and 16 years old.

design: Wolfe Bowart