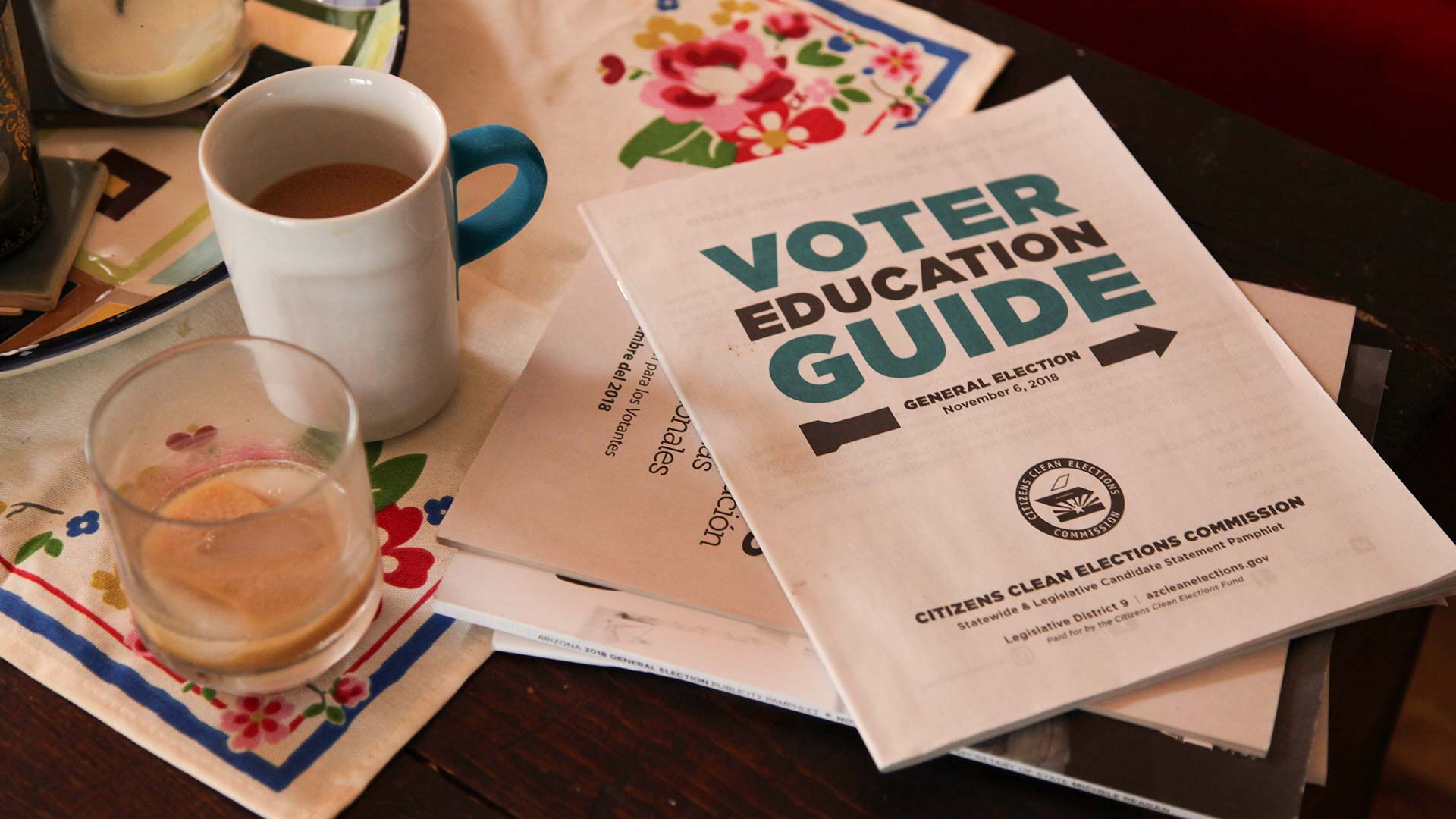 Residents prepare for the election by reading informational material. (PHOTO: Tony Paniagua, AZPM)
Carol Varney moved from California to Tucson in 2017 begin a job as the executive director of the Arts Foundation for Tucson and Southern Arizona.

Since arriving in Arizona, she has been meeting many people in the community, learning about the issues and wanting to become more engaged in the area's future.

One way she's doing that is by preparing for the midterm elections on Tuesday Nov. 6, when residents will get to vote on politicians as well as proposals that affect the economy, the environment and other important topics.
So Varney held a pre-election "Ballot Brunch" at her home one Sunday in October.
She invited educators, business owners, employees from nonprofit organizations and others so she could get their perspectives and knowledge about the electoral options.
Varney began the tradition in California, where the ballot was often extensive and required a lot of analysis and preparation if voters wanted to make informed decisions.
"And now that I've moved to Arizona I thought I want to try to do the same thing," Varney said.
"To just learn more about what's happening locally and statewide and truly, selfishly get all of your great brains in the room to help me understand what's happening," Varney added.
After the three-hour event, many people felt better about the upcoming election and they plan to share the idea with others.
And Varney plans to continue the ballot brunches in her new environment.
Recent arrivals to Arizona mixed with long-time Tucson residents to learn about some of items on the ballot in the runup to Election Day. (PHOTO: Tony Paniagua, AZPm)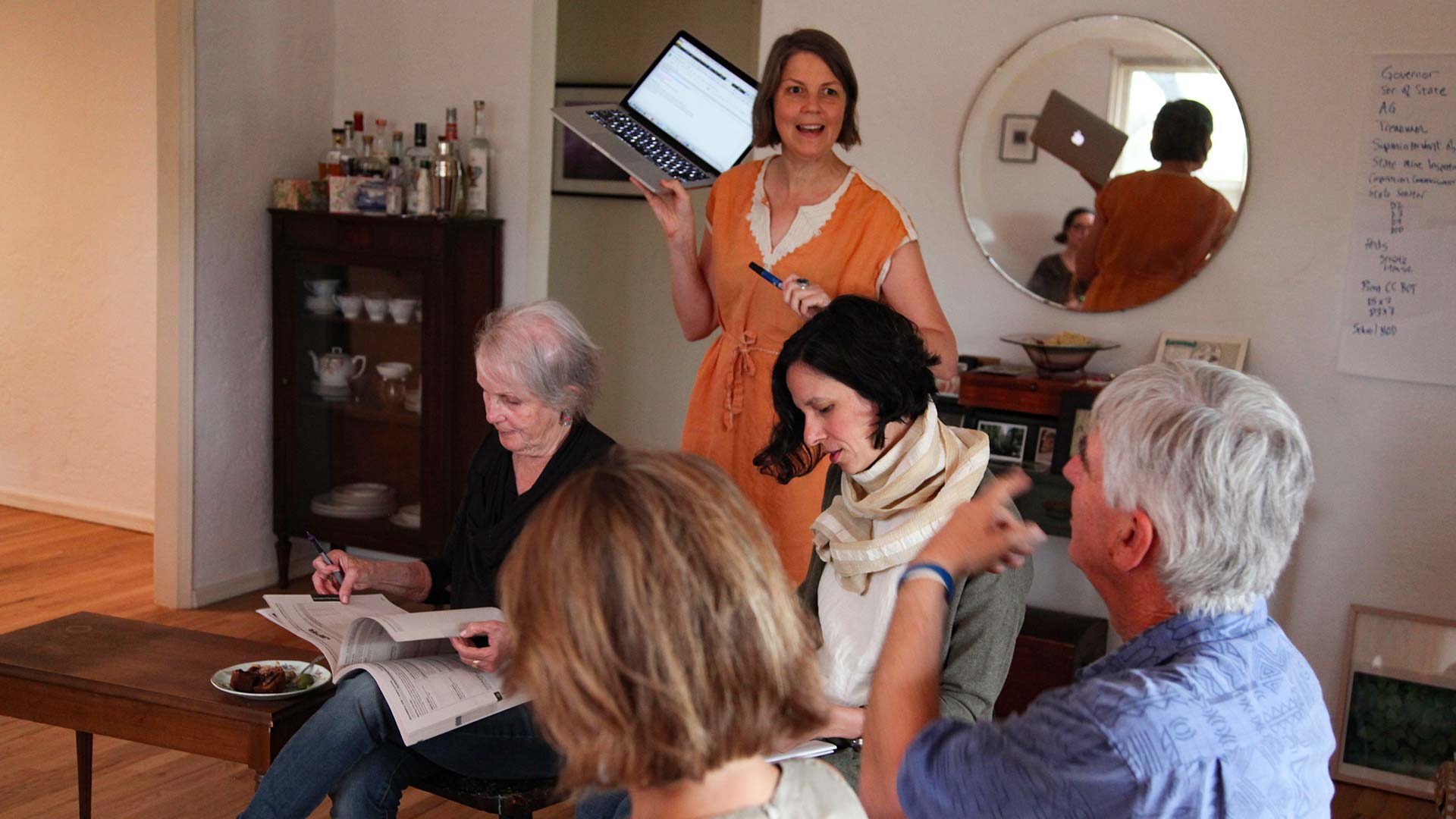 Carol Varney invited people from various backgrounds to her home so she could learn from their perspectives. (PHOTO: Tony Paniagua, AZPM)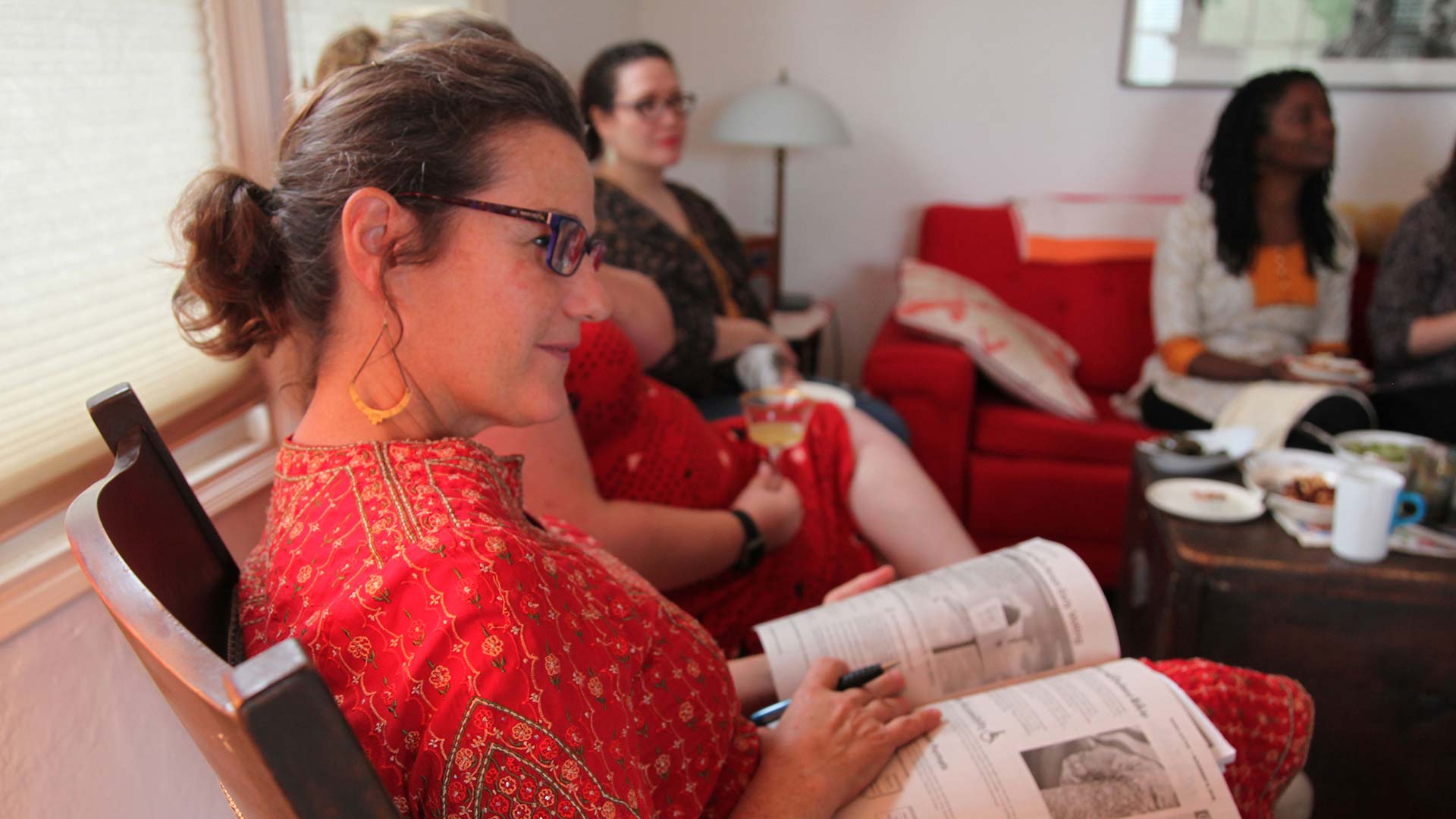 Some of Carol Varney's guests listen to information about the November 2018 ballot. (PHOTO: Tony Paniagua, AZPM)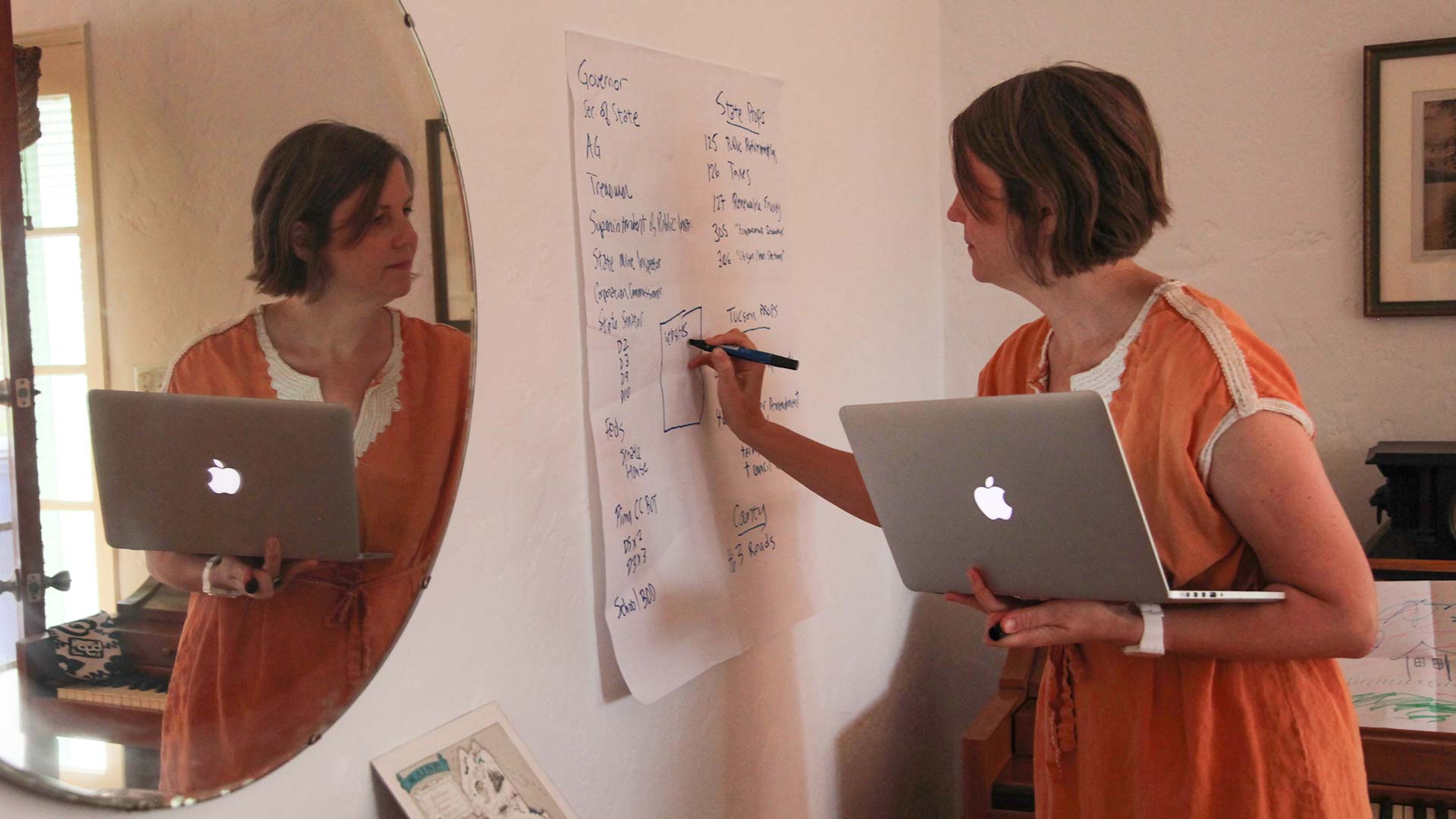 Carol Varney began the "ballot brunch" tradition in California and is continuing the same concept in Tucson. (PHOTO: Tony Paniagua, AZPM)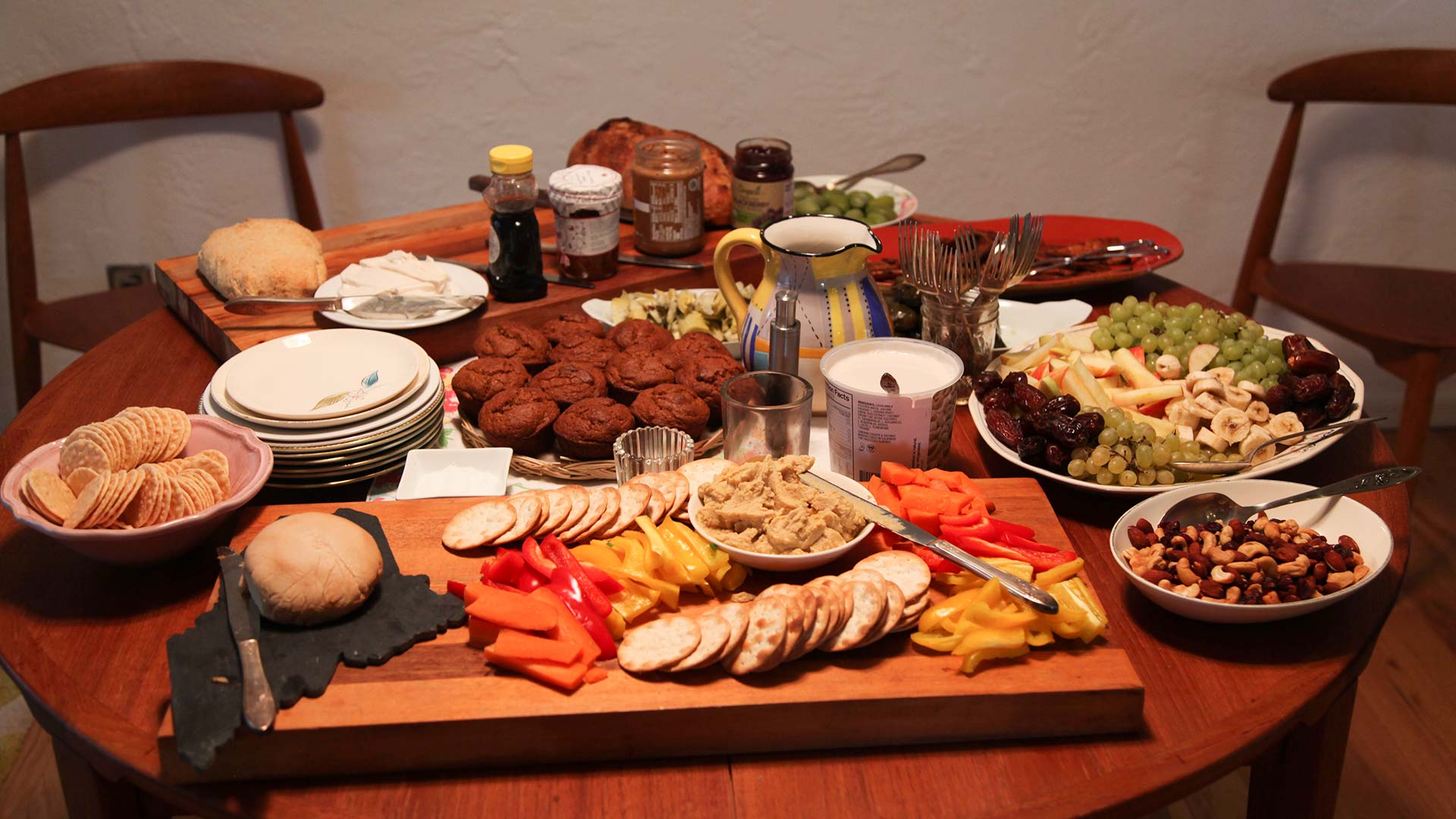 Carol Varney says she spent about two days preparing for the gathering. (PHOTO: Tony Paniagua, AZPM)