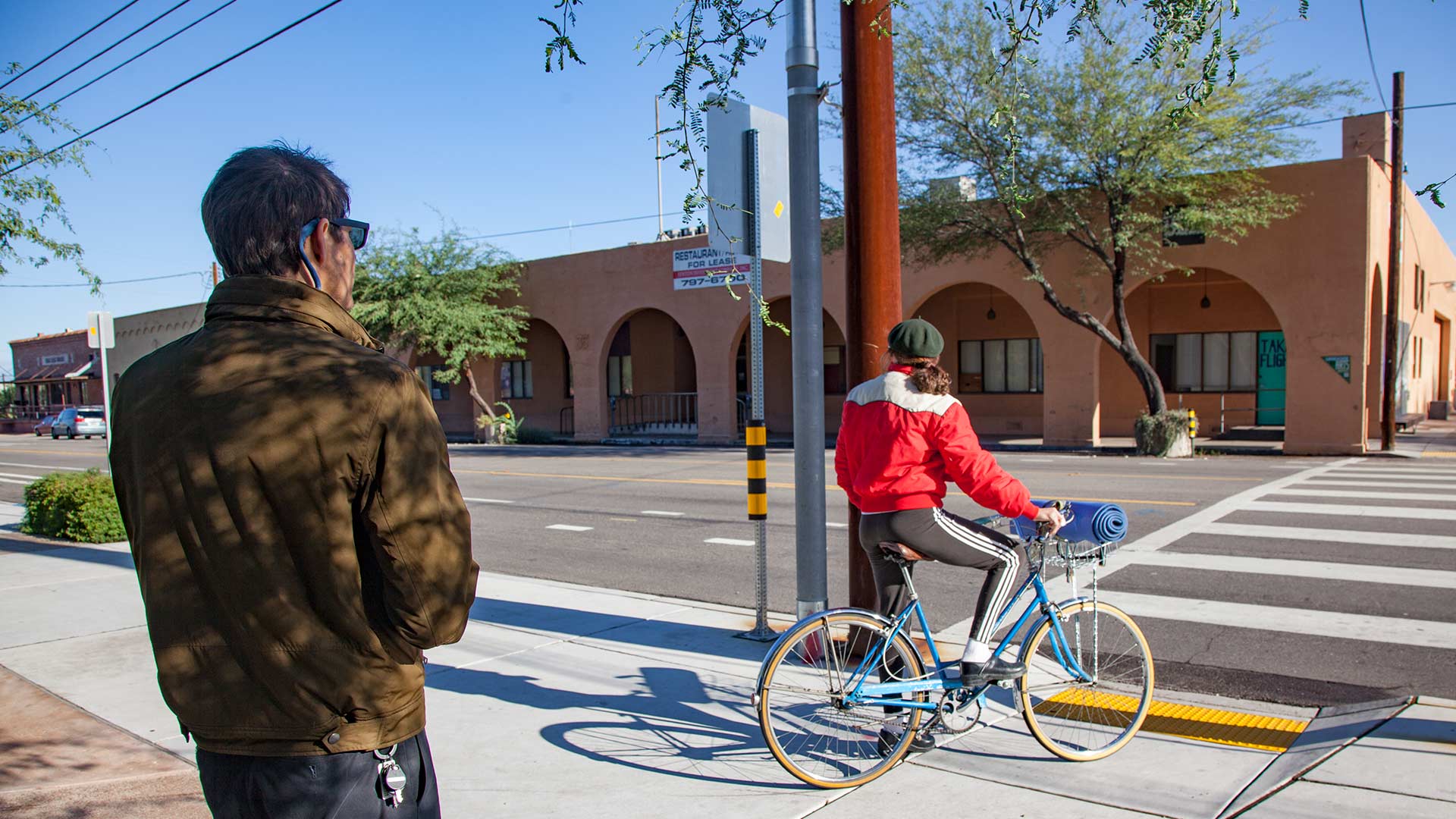 An employee of the Pima Association of Governments makes a note of non-motorized travel for the annual bike and pedestrian count.
Nick O'Gara/AZPM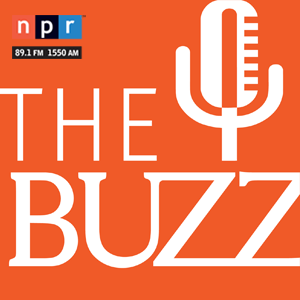 We explore ways local government is working to further improve ease and safety of commuting by bike in the Old Pueblo.
Many Tucsonans use two wheels to get to work. This week, we explore what the city of Tucson is doing to make bike commuting easier and safer for residents.
The Pima Association of Governments conducted its annual bike count in October to get a sense of how many people are pedaling — or walking — their way across the metro area in certain parts of town. The Buzz talked with PAG Transportation Directors Paul Casertano and Rick Ellis about the goals, purpose and value of the annual count.
See data from the count. Find more PAG bike and pedestrian tools, including a bikeways map, here.
As Tucson grows and more cars fill the roads, the city wants to encourage other ways to get around town. We talked with Andy Bemis, Tucson bike and pedestrian program coordinator, about what kinds of things his office is working on to help bike riders and pedestrians.
Some major employers in Tucson also face the challenge of having enough parking for their staff — a problem particularly felt by the University of Arizona, which has more than 50,000 people coming to campus each day. We spoke with Jessica Hersh-Ballering with the UA Office of Parking and Transportation about the numerous programs they offer to support and encourage many forms of alternate transportation, including bikes.
Do you have a story idea for The Buzz? Let us know your thoughts here.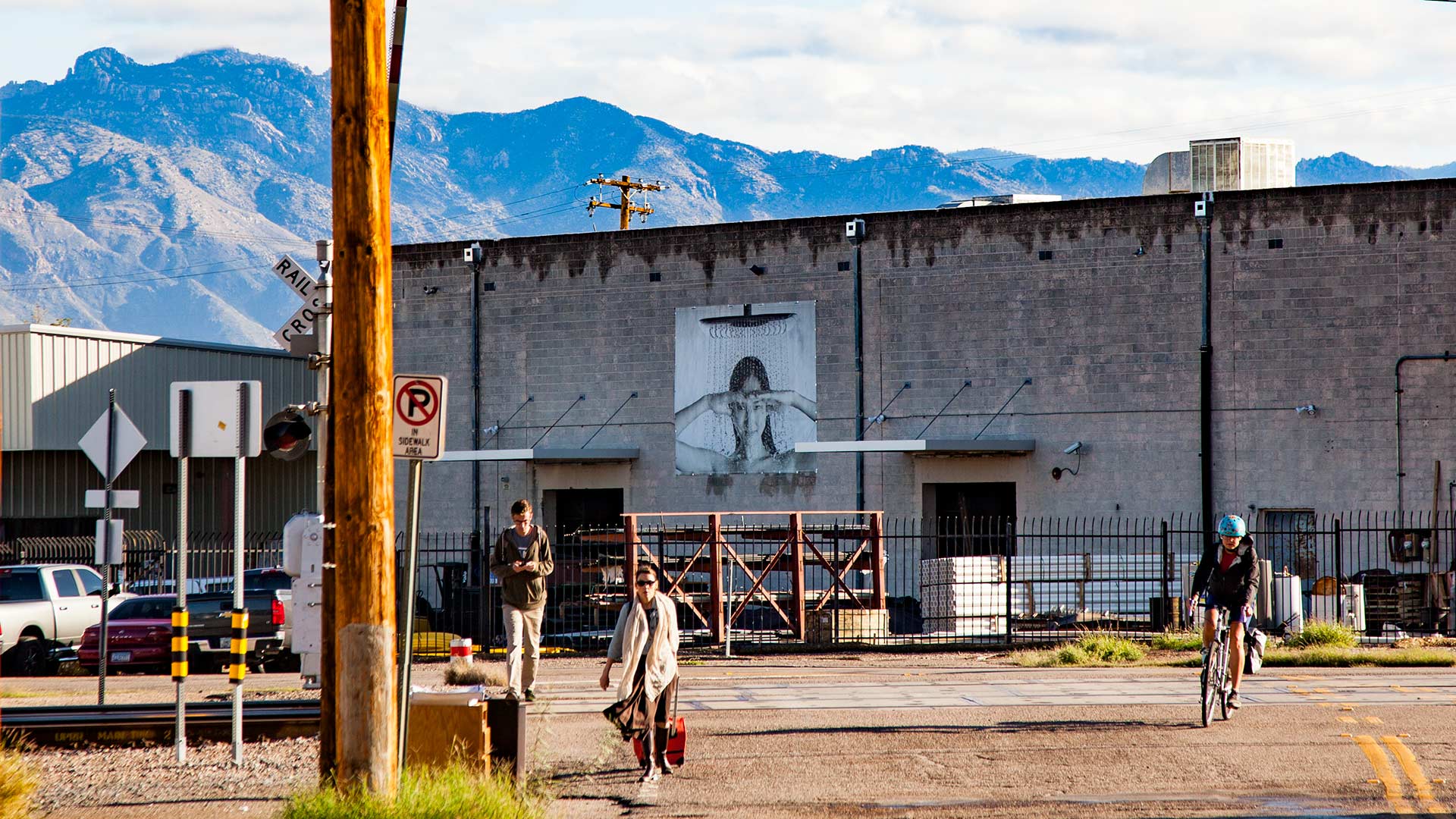 A bicyclist and pedestrians on their morning commute, Oct. 16, 2018, the day of the Pima Association of Governments annual bike and pedestrian count.
Nick O'Gara/AZPM

The Buzz
airs Fridays at 8:30 a.m. and 6 p.m. and Saturdays at 3:30 p.m. on NPR 89.1. You can subscribe to our podcast on
iTunes
and NPR One. See more from
The Buzz
.