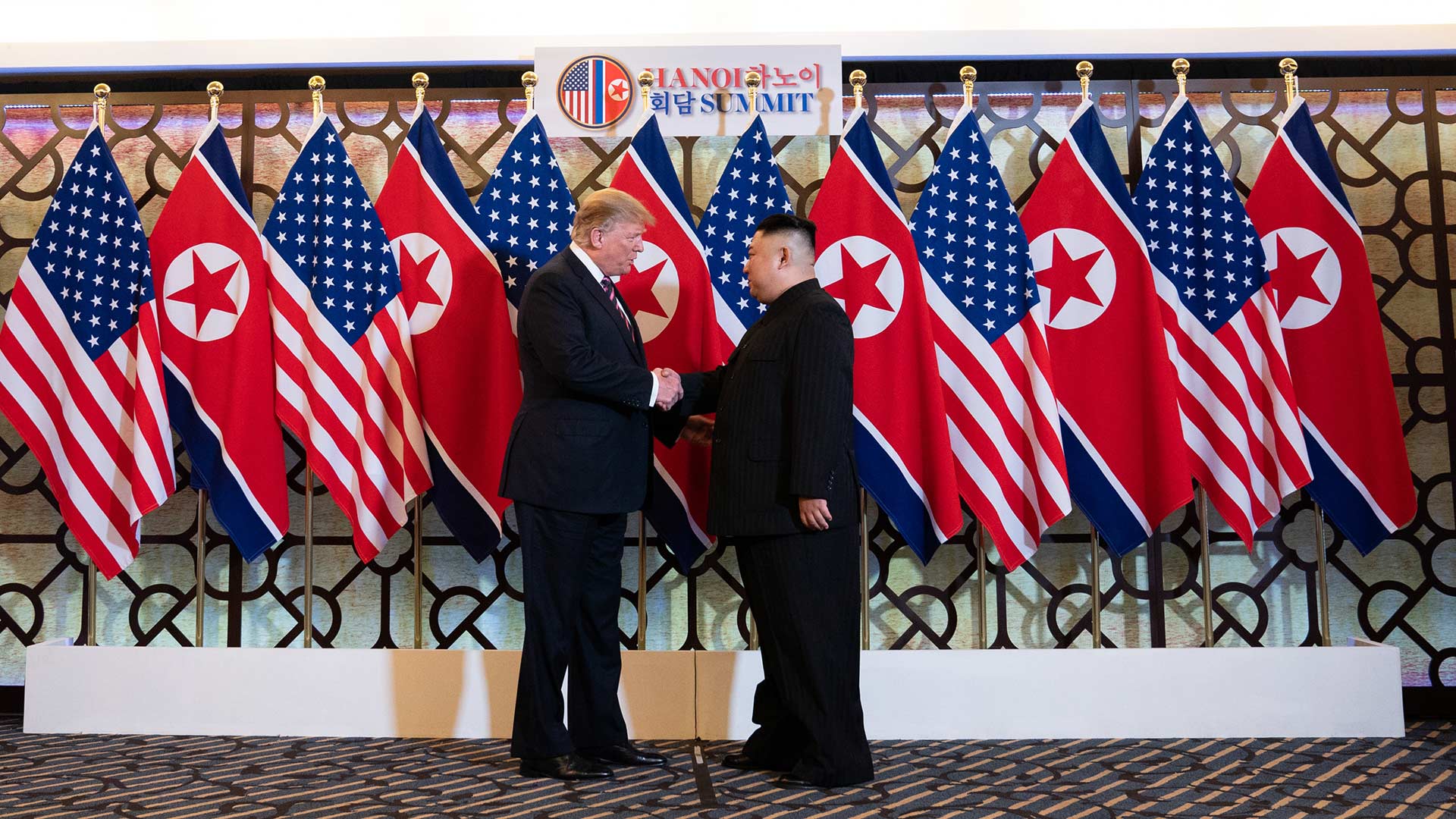 President Donald Trump and North Korean leader Kim Jong Un in Hanoi, Feb. 27, 2019.
Shealah Craighead/White House
U.S. foreign policy has been making many headlines lately. President Donald Trump just returned from a controversial summit meeting with North Korea and is now talking about plans to leave troops in Syria, keep tariffs on Chinese goods, and add tariffs to products from India.
When presidential administrations change, so do foreign policy priorities. Throughout all the changes, career diplomats ply their trade across the globe.
This week, The Buzz talked with retired Ambassador Nicholas Burns. During his time at the U.S. Department of State he served as ambassador to NATO and ambassador to Greece. He was the lead negotiator on limiting Iran's nuclear program. In February, he spoke to the Tucson Committee on Foreign Relations.
Burns says he is worried that the current foreign policy is going backward, that the U.S. is "weakening."
He also says that trend can be reversed and the country can regain its status in the international community — once a new administration takes charge.
Ambassador Burns' speech at Tucson Committee on Foreign Relations
The Buzz also spoke with retired CIA officer Steve Hall. He spent his 30-year career running intelligence operations in Russia and around the globe. Hall now lives in Southern Arizona and speaks and writes about the changing role of U.S. intelligence.
Hall says since Russian President Vladimir Putin entered the political world in the 1990s, his goal has been to return that country "back into and back onto the world stage."
He says when it comes to intelligence gathering — politics don't matter. He says what does change from administration to administration is what policymakers do with that information.

The Buzz
airs Fridays at 8:30 a.m. and 6 p.m. and Saturdays at 3:30 p.m. on NPR 89.1. You can subscribe to our podcast on
iTunes
and NPR One. See more from
The Buzz
.