Canada del Oro wash looking east from the bridge on La Cholla during Monsoon 2021.
CM Greer/AZPM staff
Kevin Anchukaitis calls it monsoon whiplash.
Tucson went from an exceedingly dry year to enjoying a monsoon for the record books.
The National Weather Service said that the city had its third-wettest monsoon season since 1895.
The Tucson airport logged just shy of 13 inches of rain during the summer rainy season. Between 5.5 and 6 inches is normal.
This week's edition of The Buzz examines how the monsoon season has impacted everything from livestock to bugs and just how rare this year was for Southern Arizona.
Anchukaitis, a professor of geography who works in the University of Arizona tree ring laboratory, said he and his colleagues have found evidence in the area's trees of only a few instances over the last several hundred years that a very wet monsoon season has followed an exceptionally dry year.
"We found only two times that had happened since the year 1400," he said.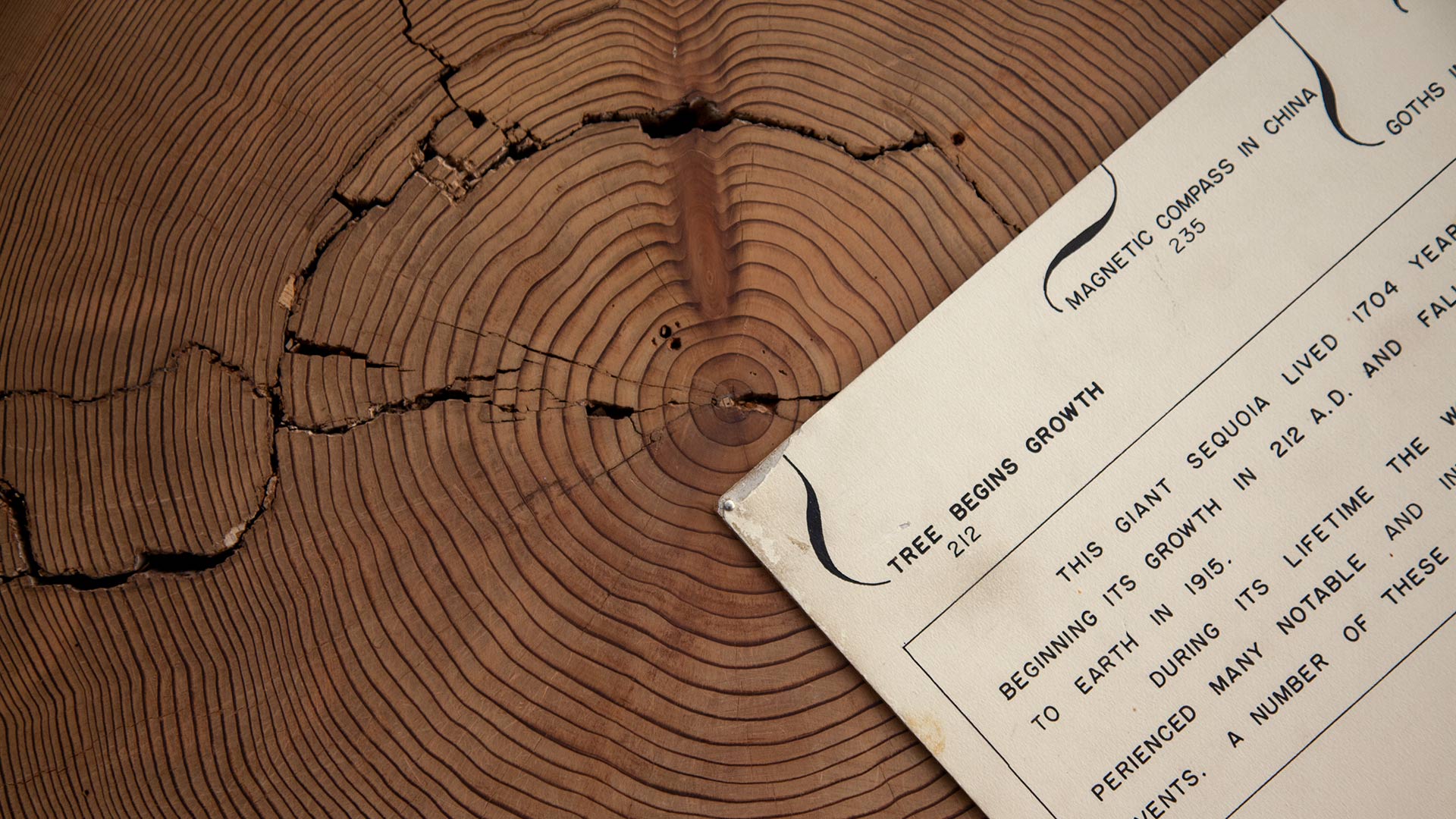 A display inside the Bryant Bannister Tree-Ring Building on the University of Arizona campus.
AC Swedbergh/AZPM
The contrast in monsoon seasons may not resemble anything since the years 1708 and 1709, or 1613 and 1614.
The monsoon season arrived like a door slamming shut on the wildfire season, said Don Falk, professor and chair of global ecology management at the University of Arizona.
But a great monsoon season can also cause fire problems in the future, creating fuels for fires.
"The fire season is getting longer in the other direction," he said.
Falk noted that Arizona saw spreading fires in January and February, which is becoming more common.
That dearth of fuels after the "non-monsoon" last year hurt ranchers, however, who saw relief from the summer rains.
"This summer's monsoon probably saved many Arizona ranches and if that's an overstatement, it at least saved their cash flow," said George Ruyle, Marley Chair for Sustainable Rangeland Stewardship at the University of Arizona.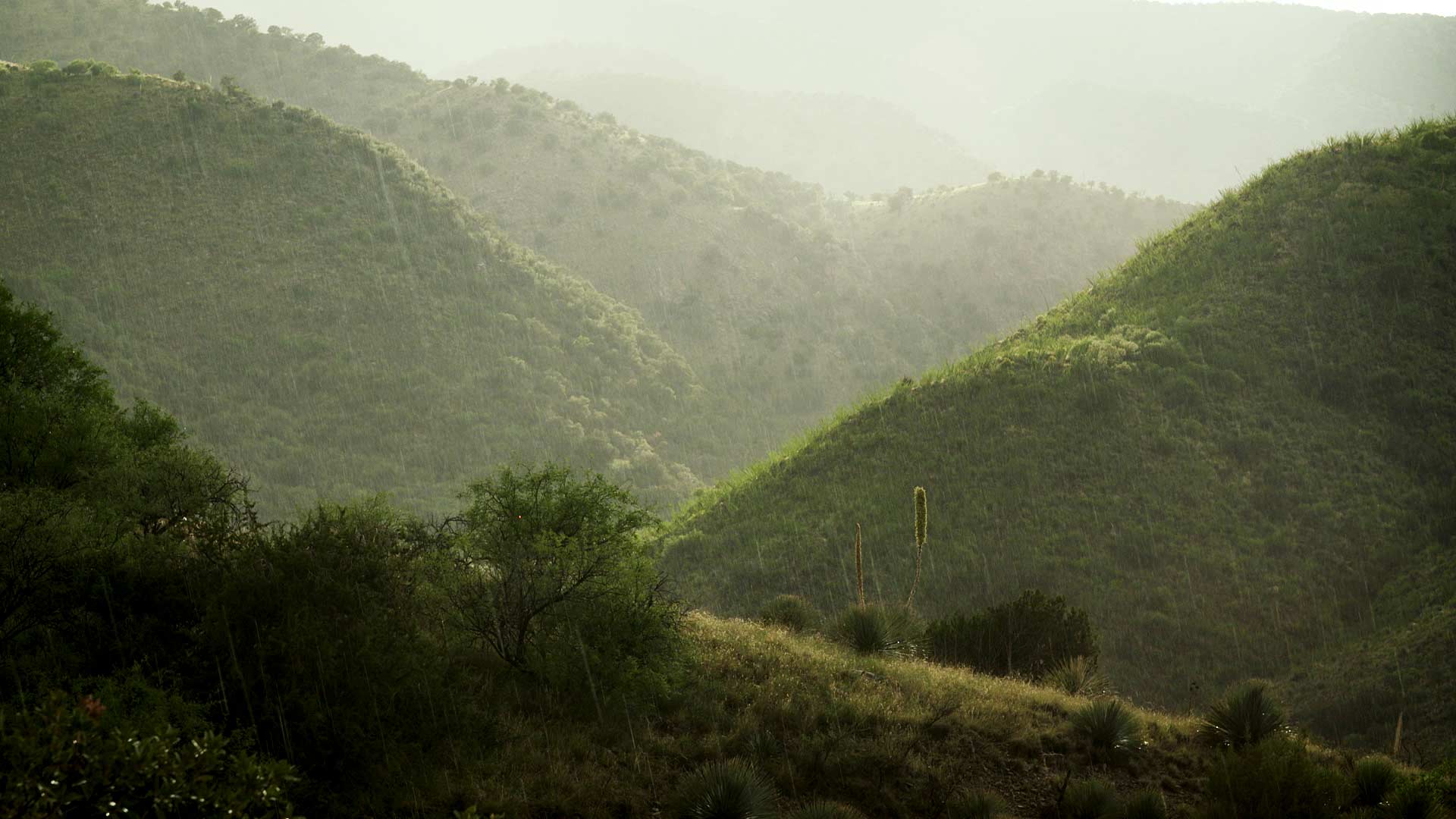 File image of monsoon rain in Saguaro National Park.
AZPM Staff
Most ranches were reducing herds heading into the winter but selling when prices were already low after the bottom of the market fell out in 2020, he said.
The rains provided forage for grazing and drinking water, allowing ranches to cut back on the expensive practice of trucking water in for cattle.
The monsoon season was also a boon for bugs and the reason is simple.
"With the rains this year came more snacks," said Katy Prudic, entomologist and assistant professor of citizen and data science at the University of Arizona.
The rain brings decomposition, which creates food for bugs.
A butterfly specialist, she said pierids have done well. But it has not been a boon for all butterflies.
"That's what has been surprising, is who has been able to respond to this monumental rain and who has not," Prudic said.

The Buzz
airs Fridays at 8:30 a.m. and 6 p.m. and Saturdays at 3:30 p.m. on NPR 89.1. You can subscribe to our podcast on
iTunes
and NPR One. See more from
The Buzz
.