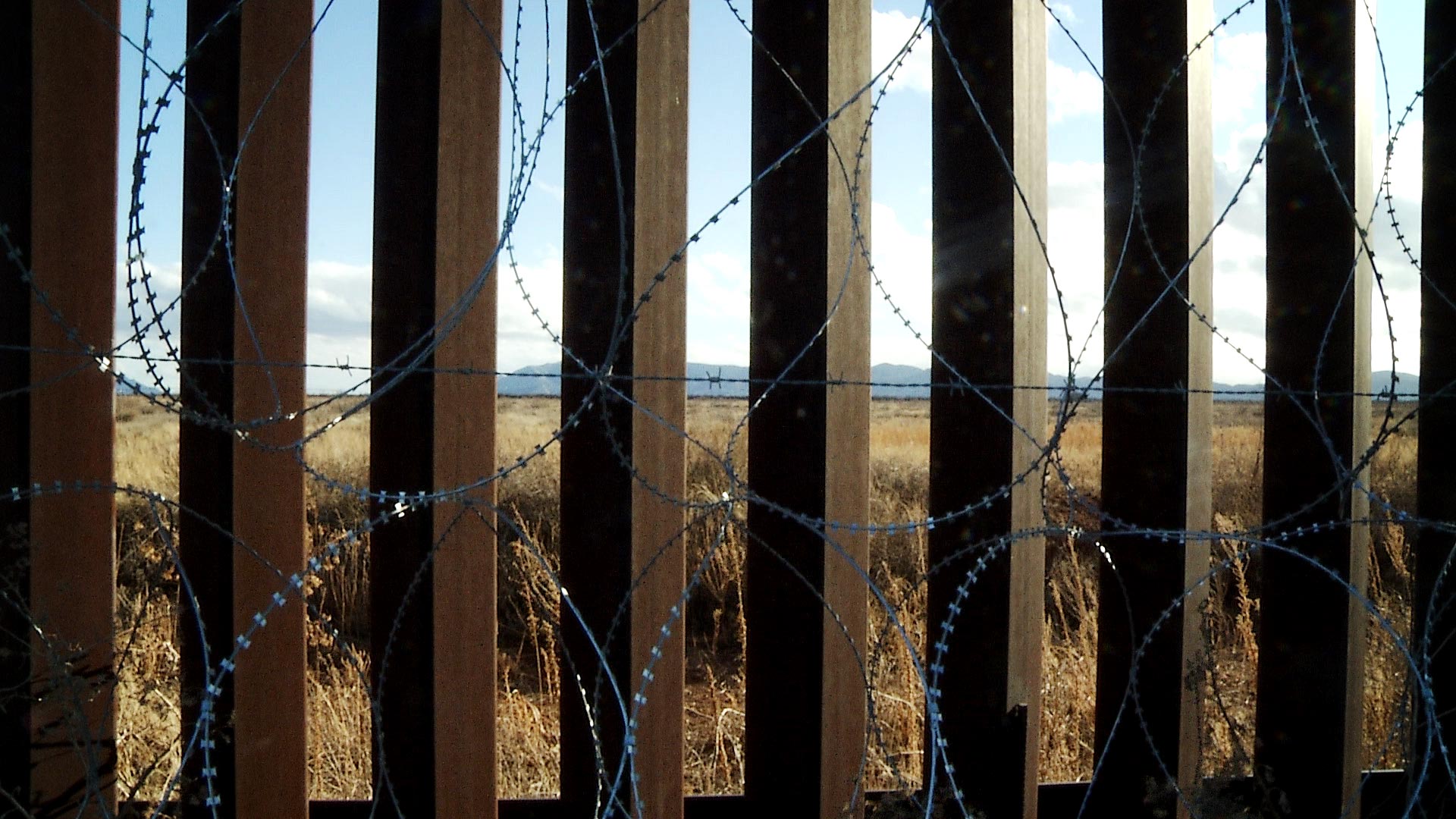 Border wall fencing with concertina wire attached in Douglas, Ariz. January 2021.
Andrea Corona/AZPM Staff
President Donald Trump made immigration and the U.S.-Mexico border a major focus of his rhetoric and his administration's policies.
When President Joe Biden took office, many of his first actions responded directly to Trump's policies.
Theresa Cardinal Brown is director of immigration and cross-border policy at the Bipartisan Policy Center. She told The Buzz that after the first wave of executive orders Biden issued in his first days in office, the administration is focusing on actions within agencies to address the decisions of the Trump administration.
"So we'll probably see more memorandums and announcements from the agencies and departments over the next several months," Brown said.
When it comes to family separation at the southern border, the Biden administration has adopted the standards of the Obama administration, Brown said. This means children may still be separated from the adults they crossed the border with, but for reasons concerning safety or disputed guardianship, as opposed to the Trump administration who separated them as an immigration deterrence strategy.
Brown said that for now, some of Biden's policies remain similar to those of the previous administration, like those around employment visas or policies like Title 42, regarding restricting the influx of people into the United States due to COVID-19.
Since Biden entered office, there has been a renewed push for some immigration reform, like the Dream Act, which would permanently protect undocumented people who came to the U.S. as children. However, because Democrats hold only slim majorities in the House and Senate, Brown said more comprehensive reform is less likely to pass.
---
Since mid-2019, the Casa Alitas Welcome Center has operated out of the Pima County Juvenile Detention Center, offering aid and care to those fleeing their home countries and helping them reunite with their families in the U.S. while they await immigration hearings.
The center is run by Catholic Community Services of Southern Arizona and funded by donations. Teresa Cavendish with Casa Alitas talked with Arizona 360 last week.
People released from the custody of Customs and Border Patrol are given COVID-19 tests at Casa Alitas, Cavendish said. Those who tested negative were allowed into the community, while those who tested positive quarantined and received medical support at the center.
Cavendish said changes to asylum under the Trump administration led to a drop in people using services like the one she provides in 2020.

Title 42 was enacted last year and gave U.S. Border Patrol agents the ability to immediately remove almost all people found entering the country without proper documentation, even those presenting themselves for asylum. Officials used COVID-19 concerns to justify the policy. Over 400,000 migrants have already been expelled under Title 42.
Joanna Williams of the Kino Border Initiative said that under the policy, migrants of all nationalities are being sent away anytime, including during the middle of the night.
At a recent press briefing, Secretary of the Department of Homeland Security Alejandro Mayorkas told migrants to wait until safer measures are in place. But Williams said such pleas by U.S. immigration officials rarely impact the decisions of migrants fleeing violence or other untenable situations in their home countries.
Arizona Public Media's border and immigration reporter Alisa Reznick said there has been no indication from the Biden administration that it will rescind Title 42 anytime soon.

The Buzz
airs Fridays at 8:30 a.m. and 6 p.m. and Saturdays at 3:30 p.m. on NPR 89.1. You can subscribe to our podcast on
iTunes
and NPR One. See more from
The Buzz
.