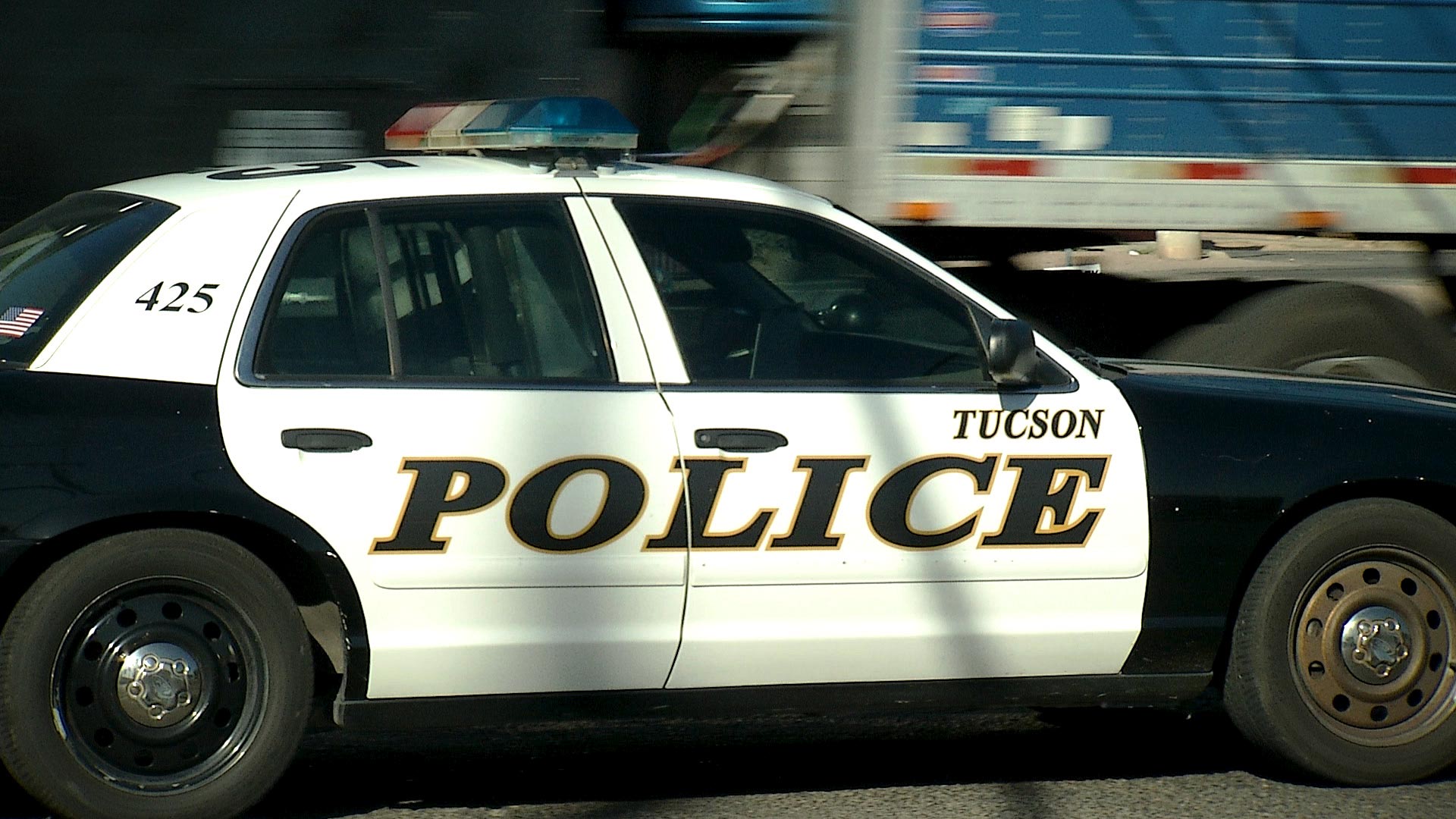 A Tucson Police car on patrol.
AZPM Staff
On July 18th, Leslie Scarlett shot six people in Tucson, including emergency medical technicians and firefighters.
Three were killed and Scarlett is also dead after a gun battle with police.
In the days following the incident, the city learned Scarlett had been in a downward spiral since the death of his mother in a fire months earlier.
The case seemed to fit with a grim pattern in American life of mass shootings tied to mental health crises.
So, is mental health always tied to violent crime?
"That usually is a misunderstanding on the part of the larger public because we know from data that most violent crimes do not involve individuals with mental health illnesses being the perpetrators or being the ones involved in the violent act," said Dr. Jasleen Chhatwal, chief medical officer at Sierra Tucson, which provides mental health and addiction treatment. "Most of the time, individuals who have mental health conditions end up being the victims of violent crimes."
But cases like Scarlett's raise questions about missed warning signs and the mental health safety net that exists in Pima County.
"Just as we would want to know how to recognize the warning signs of a heart attack or stroke, we all need to know when someone is unraveling," said County Attorney Laura Conover.
The county's top prosecutor said a shift to incorporating mental health in policing and the criminal justice system has involved a cultural change that has taken years and is still ongoing.
Conover pointed to law enforcement efforts, like the Mental Health Support Team at the Tucson Police Department, as an example of the change. The MHST and its branches aim to be an entry point into mental health treatment for many and prevent crime through early intervention as well as case follow-up. It's a program that in the end aims to build relationships.
"That's not how we have ever viewed the police before and it's taken a decade to really build that trust," Conover said.
Meanwhile, members of the TPD's Substance Use Resource Team, one of the branches of MHST, seek to provide another safety net for people at risk of fatal overdoses.
That can involve some detective work, said Sgt. Ericka Stropka, with law enforcement reaching out to people who have overdosed but survived. She leads the SURT team.
"When we are talking to individuals in the community, oftentimes it's not just about substance misuse, sometimes it's an underlying issue of untreated mental health," she said.
But Conover and Dr. Chhatwal acknowledged the police are not always best situated to handle mental health crises.
Instead, there is a need for a broader cultural change, Conover argued.
"At the point where we are getting to full-on crisis, we need people again to be educated," she said. "Should I call 911 because a crime is unfolding or is this person in front of me disoriented, in crisis and in need of help?"
If you need help or know someone who does, please call the community crisis line. 520-622-6000. To reach the Tucson Police Department's Substance Use Resource Team, email tpdsurt@tucsonaz.gov.
Editor's note: Laura Conover and The Buzz's host, Christopher Conover, are not related.