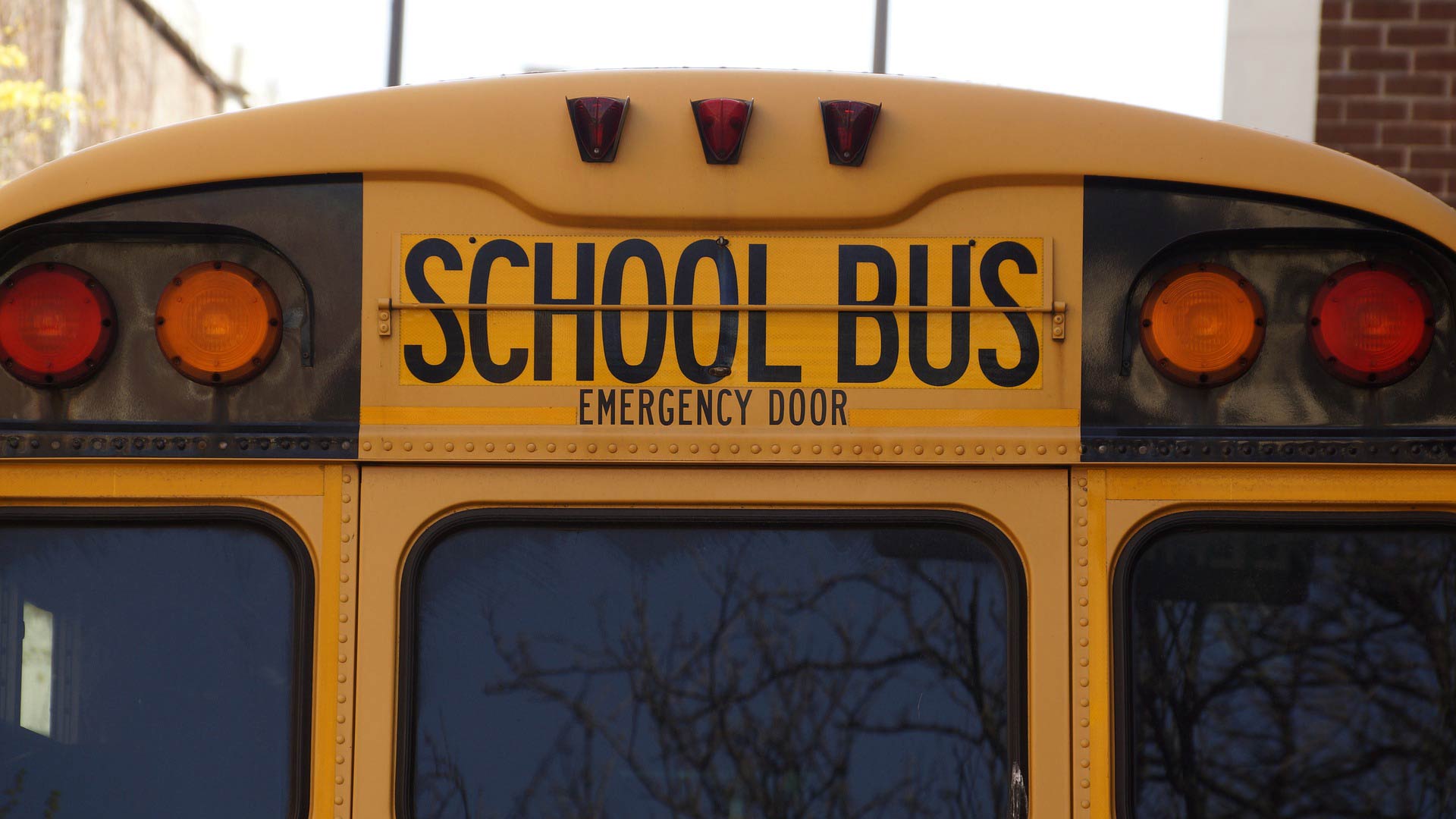 A school bus.
Scores on Arizona's English language exams dropped 4% during the 2020-2021 school year and scores on math tests dropped 11%, according to data recently released by the state Department of Education.
The news was expected by most people in the education field as students, teachers and parents all grappled with the COVID-19 pandemic.
With students returning to school for the new semester, The Buzz talked with educators about the work that remains to get students caught up academically and emotionally after time lost in the classroom, as well as the challenges of teaching remotely now that the practice so novel last year seems here to stay.
In parts of Arizona, those challenges were compounded by a lack of infrastructure for the technology that students and teachers needed.
Ana Samaniego, superintendent of the Douglas Unified School District, said the district distributed over 2,000 devices to help students learn from home.
But the district was not able to pair every student with their own device at first and eventually did get devices to every student who requested one.
And not everyone had access to the internet needed to make the best use of the devices.
"Some families, and I will say that even some teachers, don't have internet at home and they may live in some remote part of town where even getting access to wifi — because they live remotely — was not even a possibility," Samaniego said.
Still, Dr. Christopher Bonn, the superintendent of the Baboquivari Unified School District within the Tohono O'odham Nation, said there are aspects of remote learning that helped his students.
Bonn likened online learning to keeping school open around the clock. Teachers could record lessons and students could focus on learning on their own schedule.
"We have high school kids now that can get jobs and help support their families or do some of their cultural things and help out and agriculture and they're not missing lessons because they can do that in the morning when it's cool enough and then come in the hotter part of the day and have access to the curriculum," he said.
Bonn said student achievement improved in the district during COVID-19, but BUSD did not provide any specific data before The Buzz's publication deadline.
Remote learning may also be here to stay for the foreseeable future if COVID-19 cases continue to increase in the state's schools.
COVID-19 cases in children between the ages of 10 and 14 outpaced every other age group in the state between August 8- 15, according to a report from the University of Arizona.
Children under the age of 12 are not eligible for the COVID-19 vaccine. And overall, 25% of cases in Arizona are now among children.
But larger numbers of students are returning to the classroom compared to when schools reopened for the first time last school year and schools are now limited in the measures they can take to prevent the spread of COVID-19, noted Dr. Francisco Garcia, Pima County's chief medical officer.
The state has banned school districts from requiring students to wear masks, for example.
"The schools had complete liberty to implement whatever mitigation strategies they wanted to," Garcia said.
And even with students back in the classroom, children are still catching up, academically and emotionally.
"School is one of those settings where students learn how to interact with others — both their peers and adults," said Amanda Cook, who supervises all of the counselors in the Vail School District. "And when you take away a year — almost two years — of being able to interact with peers and adults, they lose some of those social skills. Just like us as adults. I think we've lost some of those social skills because we were isolating."