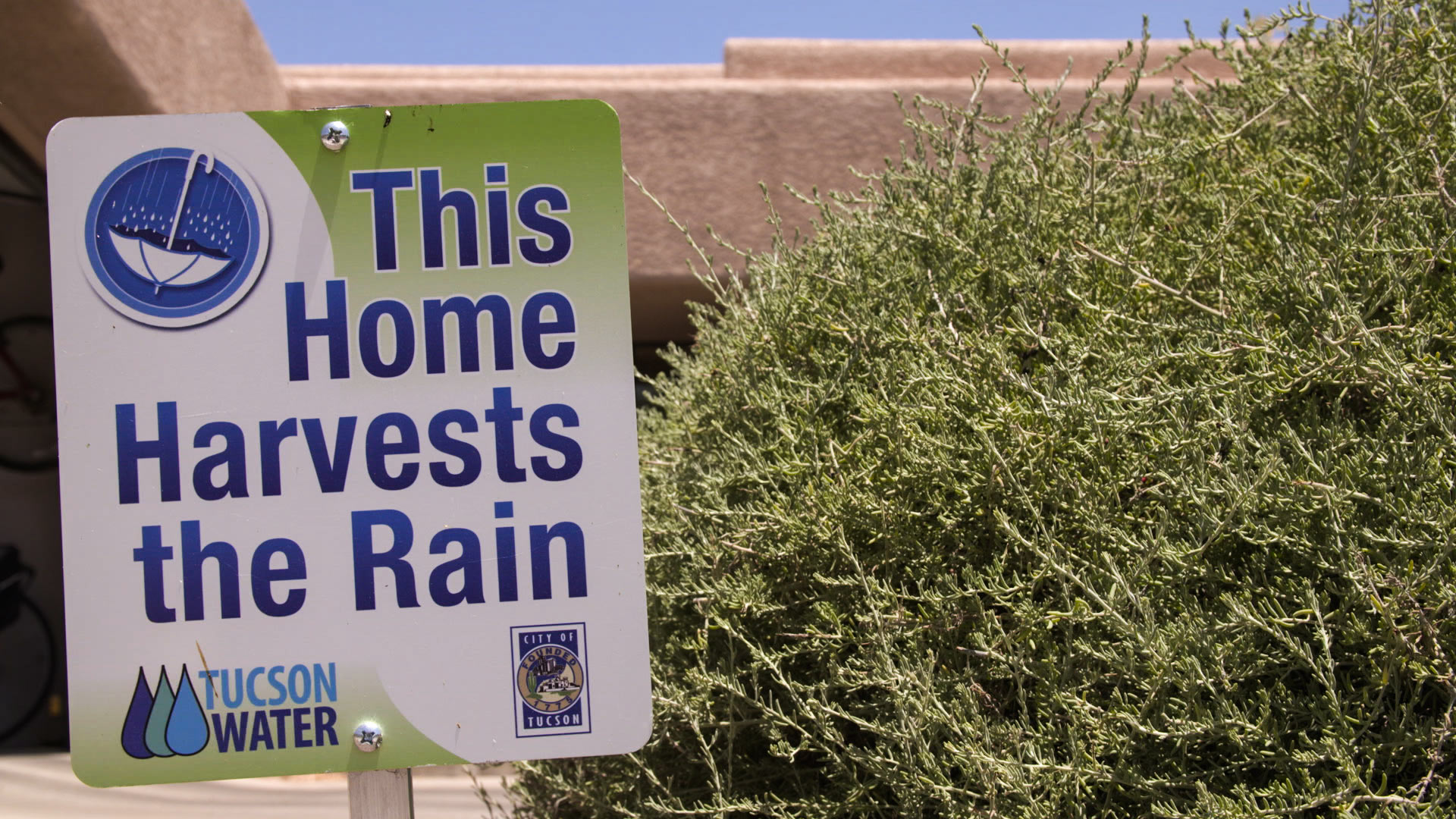 Many Southern Arizona residents employ water-saving techniques, like rainwater harvest.
AZPM Staff
Dr. Joaquin Murrieta-Saldivar's backyard is a laboratory of sorts.
From cisterns to a composting toilet, he has put to use a range of methods for making the most of the water that falls on Tucson.
The goal is not just to save water or help a few plants.
There is a broader impact, he argues — a better shade canopy, diminished heat and so on.
"At the end, we're bringing nature back to the city where nature belongs as well," says Murrieta-Saldivar, of the Watershed Management Group.
As the monsoon approaches, The Buzz takes a tour of Murrieta-Saldivar's yard and focuses on water harvesting.
We tend to have higher participation in our program as monsoon season approaches," says David Sanabria of SERI, which works with low-income residents to help them begin water harvesting.
Many of the program's participants like to grow fruit and herbs at home — plants that demand water.
Sanabria says the program helps them put water to use.
Around Tucson, though, one name is bound to come up in discussing water conservation.
Brad Lancaster started out implementing water saving techniques back when many of his approaches were frowned on or forbidden in the city.
"He bent or broke some of the rules and did what he had to do," says David Fenster, who produced a short documentary about Lancaster for AZPM's Arizona Illustrated.
But over time, Fenster says, Lancaster has worked to develop new rules that have helped make water saving techniques more widespread in the city.

The Buzz
airs Fridays at 8:30 a.m. and 6 p.m. and Saturdays at 3:30 p.m. on NPR 89.1. You can subscribe to our podcast on
iTunes
and NPR One. See more from
The Buzz
.