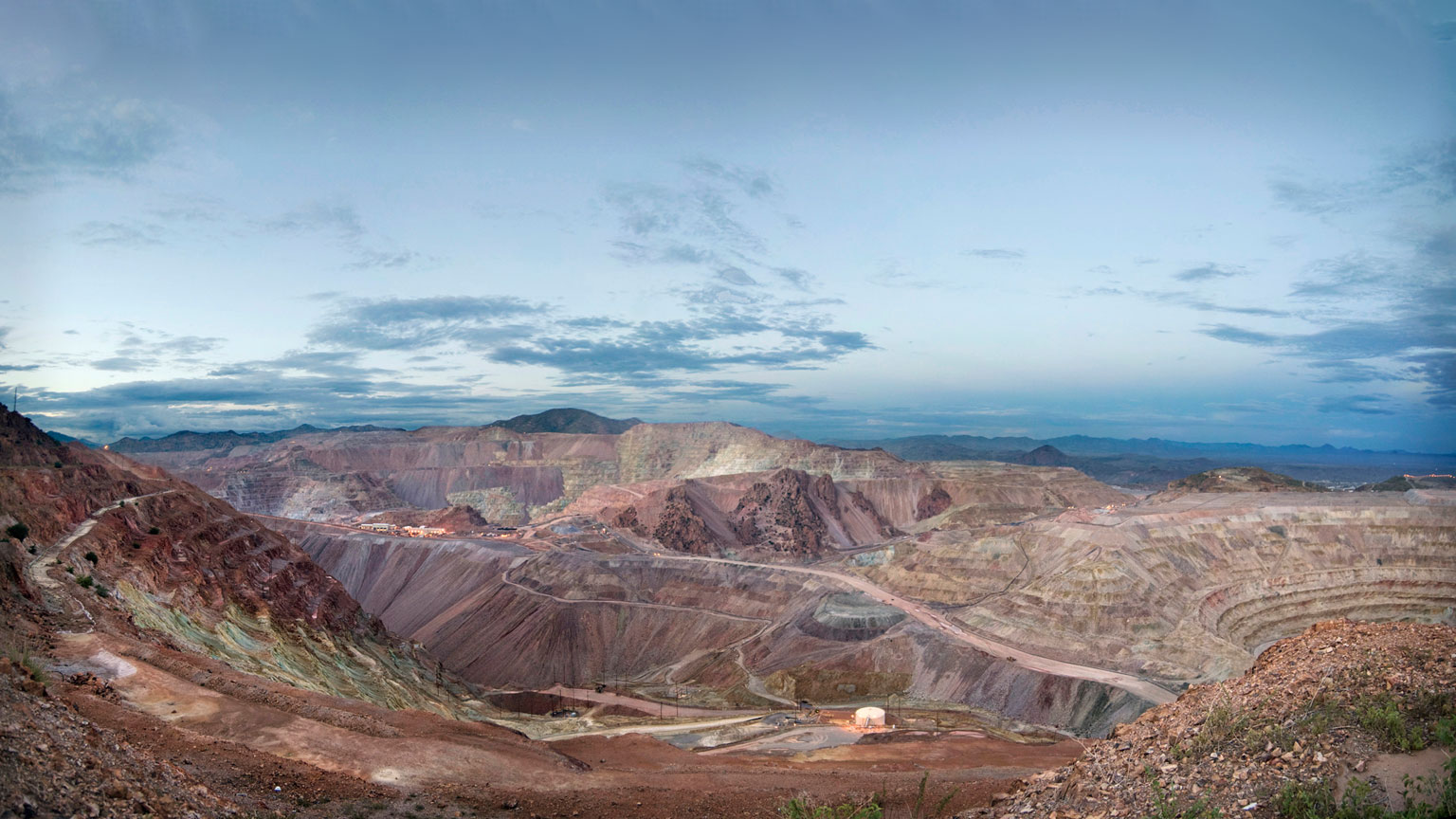 One of the pits at the Morenci Mine in eastern Arizona, which has one one of the largest copper reserves in the United States.
TJ Blackwell/Wikicommons
Copper is one of the five Cs of Arizona's economy. But is its role in the state's economy changing?
This week, The Buzz examines the longtime economic driver in the state and its environmental impacts.
In Southern Arizona, much of the talk around mining concerns a proposed mine on the slopes of the Santa Rita mountains south of Tucson.
The company Hudbay is clearing and grading land it owns in the area. But the project has been in and out of the headlines — and the courts — for years.
Opponents argue the process will harm wildlife corridors and recreational areas.
Gayle Hartmann, president of Save the Scenic Santa Ritas, argues the proposal would leave the mountains looking very different than they do today.
"The northern ridgeline would go down if they succeed in what they're doing," she said. "People do need to recognize there will be dynamiting out there and that ridgeline will disappear."
The project has faced legal challenges from environmentalists and Indigenous tribes. Opponents argue the mining company Hudbay is violating its federal clean water permit. But Hudbay disagrees and it returned the permit to the federal government this week to stop a lawsuit.
Representatives from Hudbay declined AZPM's invitation for a recorded interview.
But they said in a phone conversation that their vision is to have the most environmentally progressive mining project in the world. They said the permit is not needed because they are on private land and not dumping into water ways — something opponents dispute.
While critics of the project argue Arizona's mining laws are outdated, observers say Arizona is still very much a mining state.
"You have to mine copper where it's found and copper is very prevalent here in Arizona," said Dr. Brad Ross, the interim director of the University of Arizona School of Mining and Mineral Research.
He said there is growing demand for copper.
And some Arizonans are aiming to improve the technology for mining.
Dr. Abe Jalbout, one of the founders of Auxilium Technology Group, said his company is developing a way to turn mine tailings — the waste left over from mining — into a construction material.
"We leave no waste behind," he said.

The Buzz
airs Fridays at 8:30 a.m. and 6 p.m. and Saturdays at 3:30 p.m. on NPR 89.1. You can subscribe to our podcast on
iTunes
and NPR One. See more from
The Buzz
.