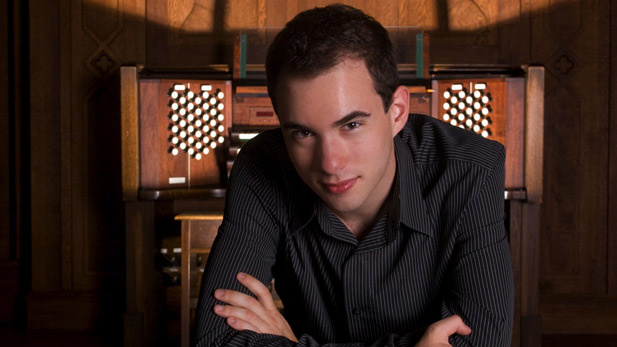 Organist Christopher Houlihan
Organist Christopher Houlihan brings one of his trademark fiery performances to the Catalina United Methodist Church, 2700 E. Speedway, in Tucson, Friday, April 10th, at 7:00 pm.
Concluding the second annual Catalina Organ Festival, the program includes music by Bach, Ravel, Vierne, and Sowerby. Tickets are available at the door, at eventbrite.com, or at the church's website.