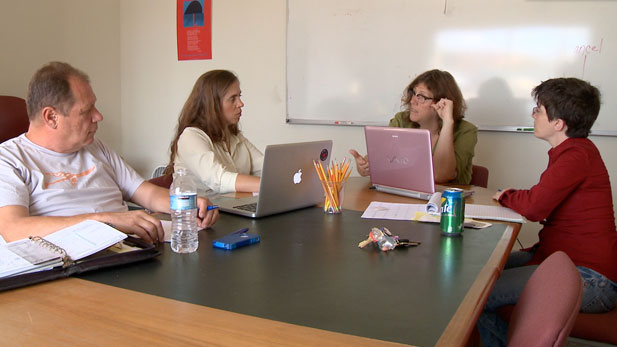 A University of Arizona research institute on gender identity, sexual orientation, and sexual minority communities stands out as a rarity on university campuses across the United States.
The UA's Institute for LGBT Studies, together with The Williams Institute in Los Angeles, and The Center For Lesbian and Gay Studies in New York are the few academic entities focused on lesbian, gay, bisexual, and transgender research, according to Dr. Susan Stryker.
A scholar and documentary filmmaker, Stryker came to the University of Arizona in 2011 as the director of the Institute For LGBT Studies, and as an associate professor in The Department of Gender and Women's Studies. She says she contributes expertise in this field, but as the director, her main role is to support research of other professors.
The institute's public programming includes a lecture series and a video series. In the future, Dr. Stryker would like to establish an archive of LGBT communities in the borderlands region.
Watch this UA+ segment to find out more about LGBT curriculum and research at the University of Arizona.
Producer: Heather Wodrich | Videographer: Jon Dineyahze | Editor: Lauren Bays, Matt Ehrichs