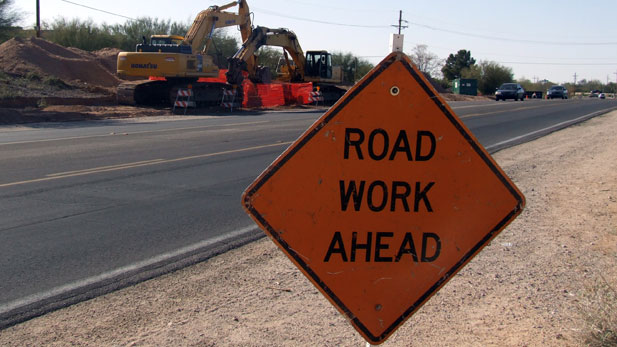 PHOTO: AZPM Staff
Pima County is starting the second phase of a $20 million road repair project.
Crews will focus on 77 miles of small neighborhood streets, says Priscilla Cornelio, director of the Pima County Department of Transportation.
Earlier this year, the department wrapped up the first phase of the four-stage project, repairing 27 miles of roads in unincorporated county areas, and filling more than 21,000 potholes, Cornelio says.
As the second phase begins, crews are already working on a few neighborhood streets, and work on seven streets will start this week.
"The remainder will be done in October and November," she says. "We have a total of 28 streets that we're doing. Unfortunately, we have 1,800 miles of roads in the county, so all the work we are doing is going to be addressing less than 10 percent of all of our roads."
To report pothole-related problems on a county road, call 740-2639