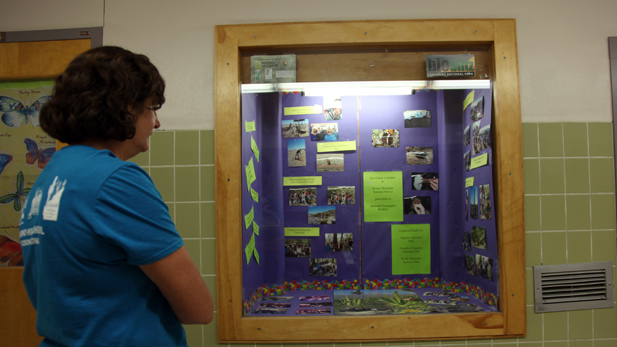 Sabino High School teacher Melissa Kinsey looks at a display made by the Eco Camp members featuring photographs of the teen's first Bio Blitz at Sahuaro National Park.
A group of high school students from Sabino High School in Tucson recently traveled to the Tundra to help scientists from National Geographic collect samples of life in the Colorado Rockies. The team camped out for four days at 11,000 feel above sea level for the Bio Blitz. Fernanda Echavarri sat down with the teens who were eager to share their experiences
Members of the Eco Camp, the student group that traveled to Colorado are: Kaitlyn Aronson, Alyssa Atkins, Kendra Clyde, Peter Gacon, Daryan Godfrey, Madi Keith, Celina Pena, Jessica Tenery, Hannah Scholes, Seneca Vuke, Jackie Waldron, and Jeremy Willingham.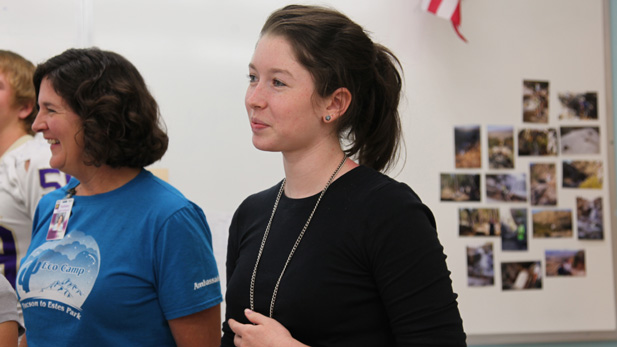 Daryan Godfrey and teacher Melisa Kinsey at Sabino High School. (PHOTO: Fernanda Echavarri)