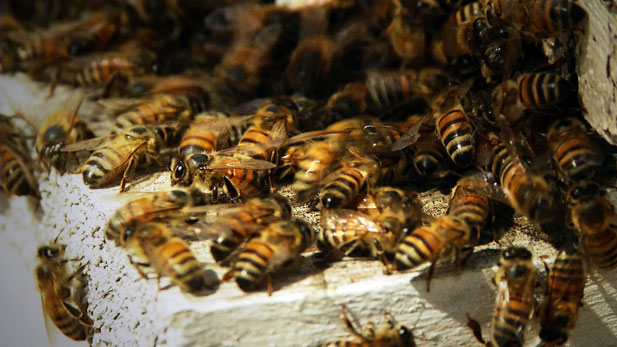 By The Associated Press
Experts are linking Arizona's recent rainstorms to bee attacks.
The experts tell the Arizona Republic that monsoon storms drive bees into their hives and that bees can be ready to go into active defensive behavior if the hive is disrupted in even a gentle way.
A 91-year-old man was stung upwards of 50 times on Sept. 10.
Scottsdale police found multiple hives in the eaves of the house where the man was living.
In another attack, a man living outside of Queen Creek was hospitalized after bees attacked him on Aug. 23 as he mowed his lawn.
The Banner Good Samaritan Poison and Drug Information Center reported 494 bee-related incidents through Sept. 11 in 2010, 379 in 2011 and 339 this year.