As Martin moves in and meets the locals, he realizes that adjusting to village life is not going to be smooth sailing. In his sharp suits and flashy car, he's a fish out of water.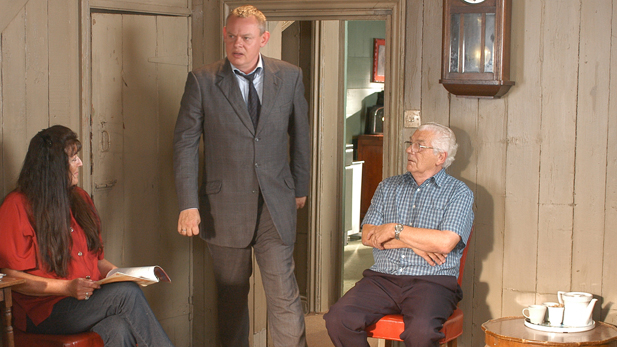 (PHOTO: APT)
His first patient is Sir Gilbert Spencer, a retired lieutenant colonel, with an embarrassing problem – he's grown breasts. Meanwhile, it's Lifeboat Day in Portwenn, and the harbor is alive with stalls, fairground rides and a jazz band, but Martin has become the butt of jokes among the bevy of teenage girls from the village. Just when he thinks the day couldn't get any worse, Martin is forced off the road and into a ditch on his way out of the village. He's rescued by local police constable, Mark Mylow, who takes him home. But as Martin opens the door, he finds the hall ankle deep in sludgy water. It's the final straw. Martin decides he is not cut out to be a village G.P., and decides to tender his resignation. Can anything or anyone change his mind?
Doc Martin: Going Bodmin, Thursday at 9 p.m. on PBS 6.