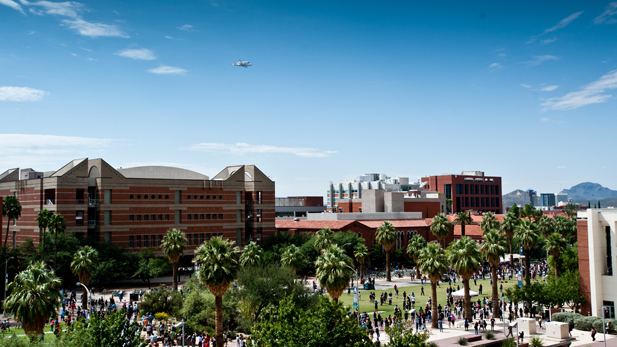 PHOTO: Will Seberger
Crowds gathered on rooftops and along the University of Arizona mall to watch space shuttle Endeavour make a low-level flyby on its way to a museum in California.
The shuttle, riding atop its specially-modified 747, dropped to about 1,500 feet for all to see. The pass was requested by Endeavour's last commander, Mark Kelly, who watched from atop a UA parking garage with his wife Gabrielle Giffords, the former congresswoman wounded in the January 8, 2011 shooting.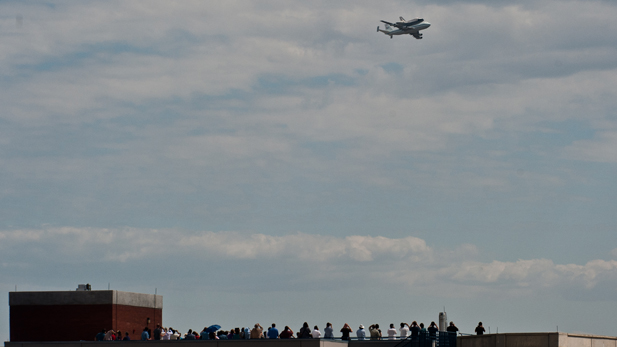 PHOTO: Will Seberger
After the shuttle fleet was retired, the individual crafts were sent to museums across the country.