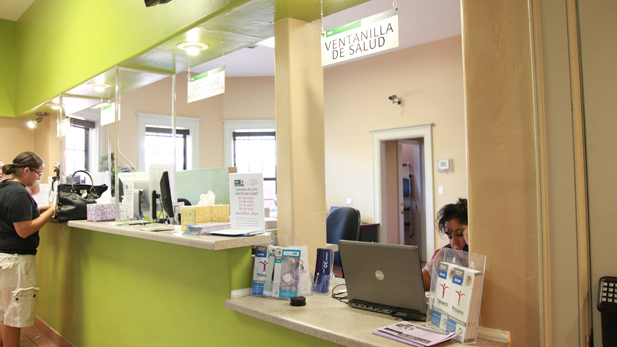 Inside the offices of Tucson's Mexican Consulate, 553 S. Stone Ave. (PHOTO: Fernanda Echavarri)
U.S. District Court Judge Susan Bolton has ruled that police in Arizona can start enforcing the most contentious section of the state's immigration law. Police officers in Arizona, while enforcing other laws, are now required to ask about a person's immigration status if there is reason to believe the person is here illegally.
Governor Jan Brewer signed Senate Bill 1070 into law in 2010, but it wasn't until Tuesday's ruling that local police officers changed their practices.

This change is causing confusion and fear with the immigrant community in the state.
Legal or illegal, officials from foreign governments say people have a lot of questions.
Fernanda Echavarri speaks with José Joaquin Chacón, the consul for El Salvador in Tucson, and Isaías Noguez, political affairs representative with the Mexican Consulate in Tucson.
Listen: