The public service for Dever is scheduled for Wednesday, September 26 at Buena High School in Sierra Vista. It begins at 5:30 p.m. and will last about two hours. The sheriff's department says it expects law enforcement and public safety officials from across the country to attend.
On Sunday, a memorial procession led by Dever's horse was scheduled to make its way through the streets of Tombstone.
The four-term Republican sheriff was killed last week in a one-vehicle crash near the northern Arizona town of Williams. He was 60.
Dever was first elected to his post as the head of the county's law enforcement agency in 1996. He joined the agency as a deputy in 1976. He entered the national spotlight as one of Arizona's four border sheriffs who asked to legally defend the state's controversial anti-illegal immigration law in federal court.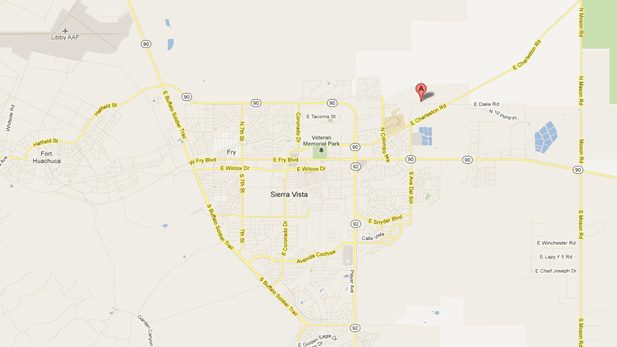 PHOTO: Google Maps
Sierra Vista's Buena High School (indicated by the marker) is located in the northeast part of town, at 5225 East Buena School Boulevard.