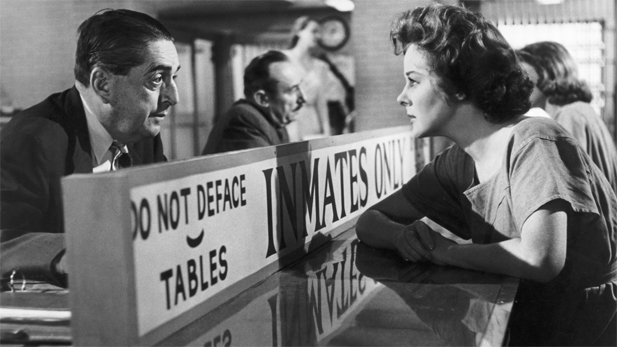 (PHOTO: MGM)
In 1950's San Diego, after a failed marriage, petty criminal Barbara Graham is broke and facing eviction. She leaves her young son with her mother and starts working for old acquaintance and notorious criminal, Emmit Perkins. Graham is in a warehouse with Perkins' partners John Santo and Bruce King, when the building is surrounded by police. The three are arrested and Barbara finds herself, along with Santo and King, accused of murdering a Burbank matron. Barbara claims her innocence, saying she was home with her husband and son the night of the murder.
Facing execution Barbara continues to claim she is innocent. Hoping to get her free, her lawyer works to get an appeal, which he feels new evidence will strongly support.
Susan Hayward won the Academy Award for Best Actress in a Leading Role for her portrayal of Graham.
Hollywood at Home presents I Want To Live!, Saturday at 9 p.m. on PBS 6.