Claire Crow will take over as Manager of Ironwood Forest National Monument in early November. She replaces Acting Manager Laura Olais.
According to a press release from the Tucson Field Office of the Bureau of Land Management, Crow comes to Ironwood after 14 years at Zion National Park. While there, she worked her way up from a wildlife intern to wildlife program manager for the park.
She also maintained similar duties at Arizona's Pipe Spring National Monument and has also done vegetation restoration for the U.S. Fish and Wildlife Service at Bandelier National Monument in New Mexico. Crow graduated from the University of Arizona with an M.S. in wildlife conservation and management.
The BLM also announced that Karen Simms has been selected as Assistant Field Manager for Ironwood Forest National Monument. She's worked for the BLM's Las Cienegas National Conservation Area for nearly 25 years as a wildlife biologist and land use planner. Simms has a degree in wildlife biology from the UA.
The 129,000-acre Ironwood Forest National Monument supports significant populations of the hardy Desert Ironwood tree (Olneya tesota), which can live as long as 800 years. The monument is unique in that it has no developed facilities. It's located northwest of Tucson.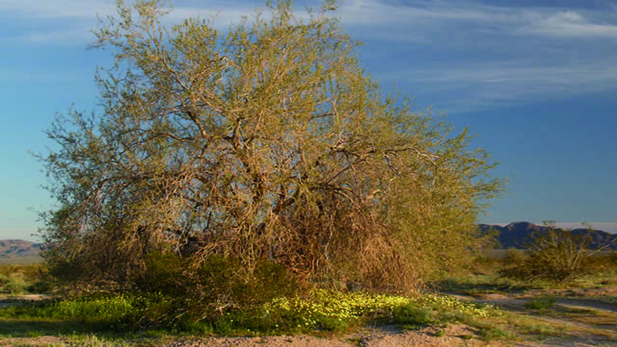 The Ironwood tree can live up to 800 years. (PHOTO: Ironwood Forest National Monument)