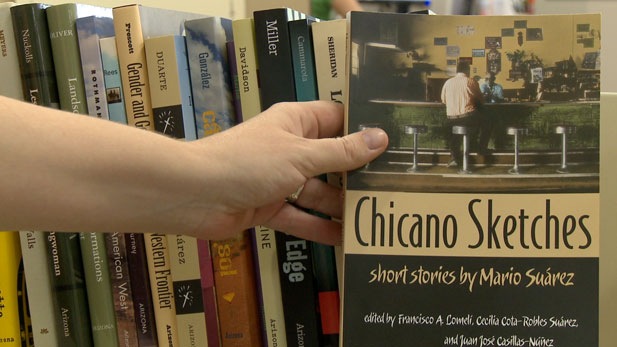 In 2004 The University of Arizona Press published a collection of short stories called Chicano Sketches by Tucson author Mario Suárez, 6 years after his death.
Suárez's work is gaining attention again because of a law that was once House Bill 2281, used to shut down Mexican American studies (MAS) classes from the Tucson Unified School District. His stories were revived in a reading last summer organized by local journalists to protest the removal of Mexican American literature from TUSD classrooms where MAS was taught.
The Tucson author is credited as the first to use the word "Chicano" in print. He attended the University of Arizona in the late 1940's where he first began to publish in the journal Arizona Quarterly.
His short stories describe the historic Tucson barrio "El Hoyo" throughout the middle of the 20th Century. University of Arizona Professor of Spanish and Border Studies, Javier Duran says Suárez describes the "rich mosaic of characters that permeate that particular space". Interim Director at The University of Arizona Press Kathryn Conrad says Chicano Sketches "tells about Tucson history in the way that history books just can't".
Watch to discover Tucson's lesser known literary past.
Producer: Heather Wodrich | Videographer: Santiago Bahti | Editors: Yashmine Anderson, Lauren Bays