The program includes visits to The Great Basin Desert of Nevada and Utah, the Mohave Desert of California, the Sonoran Desert of Arizona and the Chihuahuan Desert of New Mexico and Texas. While each of these major desert areas has its own defining individuality, each park, monument, preserve and historic area within these deserts has the character fitting their protected designations.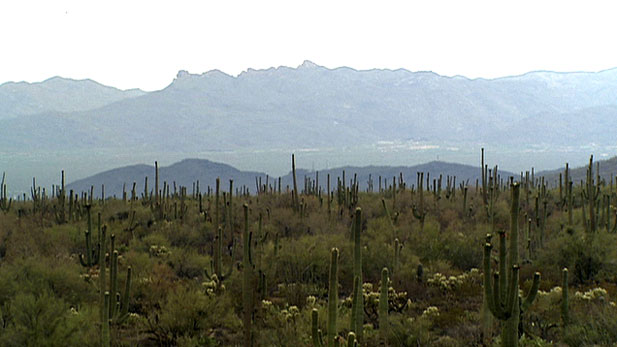 Sonoran Desert
Southwestern Gems tours these remarkable locations from the outside looking in with insight from local experts and researchers that guides viewers through the biology, geology and research that inspired the protection and preservation of these natural microcosms.

Southwestern Gems: Our Desert National Parks
Order your own DVD of Southwestern Gems: Our Desert National Parks at the Arizona Public Media online store.