The Justice Department is seeking dismissal of a lawsuit by the Republican-led House demanding that Attorney General Eric Holder produce records about the botched law enforcement probe of gun-trafficking called Operation Fast and Furious.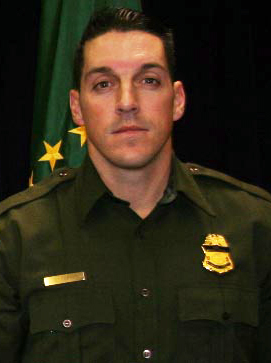 U.S. Border Patrol Agent Brian Terry.
President Barack Obama has invoked executive privilege and the attorney general has refused to turn over documents that might explain what led the Justice Department to reverse course after initially denying that federal agents had used a controversial tactic called gun-walking in the failed law enforcement operation.
In a court filing Monday, the department said that the Constitution does not permit the courts to resolve the political dispute between the executive branch and the House committee that is seeking the records.
Officials have said that guns provided by federal agents and sold into Mexico were found at the scene of U.S. Border Patrol agent Brian Terry's slaying near Rio Rico in December 21010.