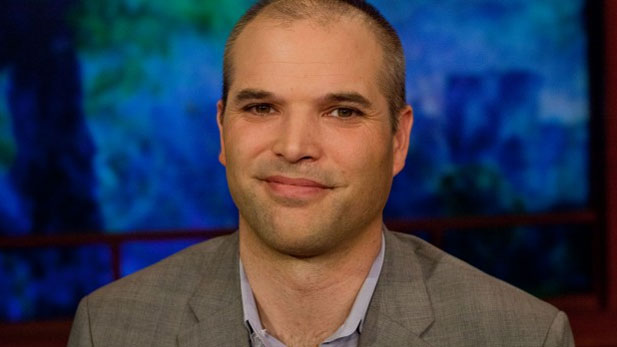 Rolling Stone contributing editor Matt Taibbi (PHOTO: Moyers & Company)
On this week's Moyers & Company Bill is joined by two veteran journalists to discuss how the super-rich have willfully confused their self-interest with America's interest. Guests are Chrystia Freeland, author of the new book Plutocrats: The Rise of the New Global Super Rich and the Fall of Everyone Else; and Rolling Stone magazine's Matt Taibbi, who regularly shines his spotlight on scandals involving big business and government.
The One Percent is not only increasing their share of wealth – they're using it to spread millions among political candidates who serve their interests. Example: Goldman Sachs, which gave more money than any other major American corporation to Barack Obama in 2008, is switching alliances this year; their employees have given $900,000 both to Mitt Romney's campaign and to the pro-Romney super PAC Restore Our Future. Why? Because, says the Wall Street Journal, Goldman Sachs felt betrayed by President Obama's modest attempts at financial reform.
Moyers & Company, Friday at 9 p.m. on PBS 6.