Issues relating to women's reproductive health have been a part of the national political discussion, and a new ad from U.S. Rep. Ron Barber's campaign brings the issue up in the Congressional District two race.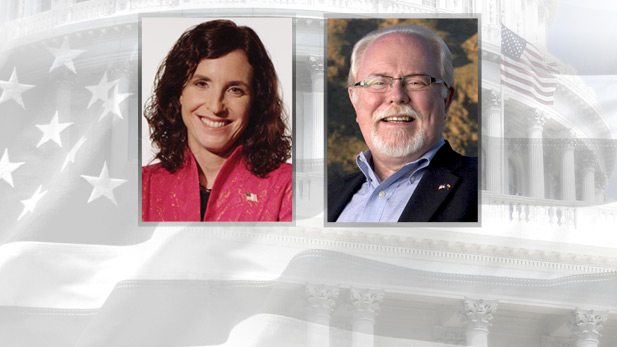 PHOTO: Robert Jaime, AZPM
The TV ad launched this week, says Barber will work to protect women's health care rights. The ad says his Republican opponent, Martha McSally, supports the tea party's platform on those issues.
The ad says McSally opposes abortion "even in the cases of rape, incest or protecting women's health," the screen says.
Barber's campaign says the claim is based on a position survey McSally filled out for the Center for Arizona Policy. On the survey, she circled "support" for the statement "prohibiting abortion except where it is necessary to prevent the death of the mother."
McSally refutes that claim, saying it is more restrictive than her actual position, because she also believes in allowing abortion exceptions in instances of rape and incest.
McSally says her support for women is evident in her successful lawsuit against the Defense Department's policy requiring female service members to wear traditional Muslim coverings.
Read Barber's fact check on the ad: View at Google Docs | Download File
Read McSally's full response to the ad.
Watch the ad: