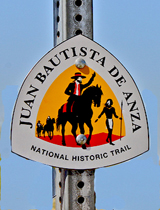 PHOTO: National Park Service
The Anza Trail starts near Tubac, AZ, crosses the Sonoran and Mojave Deserts and follows the Pacific Coast to San Fransisco.
On October 23, 1775, a group of 240 people left a small Spanish mission at Tumacacori, in southern Arizona, and began venturing northward. They followed the Santa Cruz River through Tubac, then the primary Spanish outpost in the area, and on to Tucson. The group made a sharp swing to the north and west, passing Casa Grande and crossing the vast Sonoran Desert. After fording the Colorado River near present-day Yuma, the expedition turned north. They climbed out of the Salton Sink and over the coastal ranges to the Pacific Ocean. There, they roughly paralleled the shore northward until they reached the San Fransisco Bay, where they founded a presidio and, eventually, the city of the same name.
Spanish explorer Juan Bautista de Anza led the group. Today, the route of their journey is known as the Juan Bautista de Anza National Historic Trail.
Each year, a group of historical reenactors meet at Tumacacori National Historic Park. They dress in period clothing, mount horses and bring back to life the group's departure from the mission. The re-enactment this year is Saturday (October 20).
Rick Ross, one of the event's coordinators, says a Mass will be held at the mission at Tumacacori, and then the re-enactors will ride in procession ten miles north to Tubac Presidio State Park.
Bill Islas, who will play Anza, says the pilgrimage from Arizona to California is an important and often overlooked part of American history.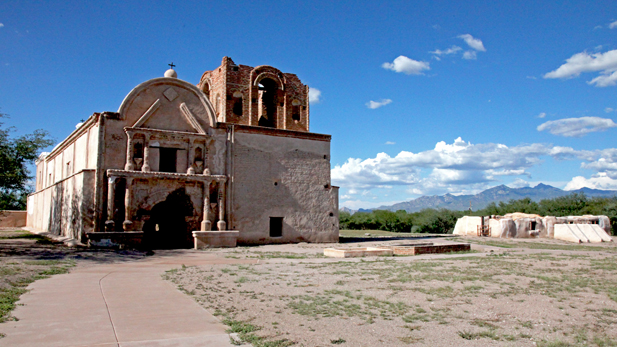 PHOTO: Mark Duggan
The Tumacacori Mission is where the Anza Expedition began.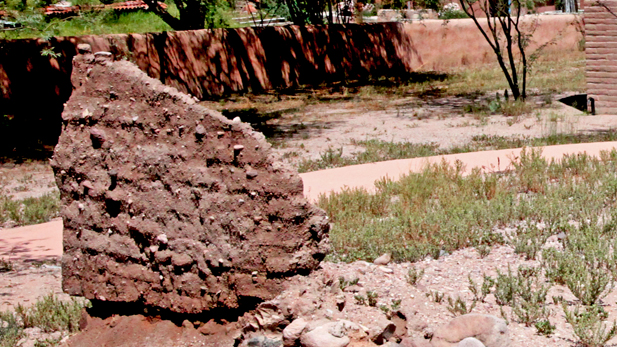 PHOTO: Mark Duggan
All that remains of the Tubac Presidio walls.
More resources:
Web de Anza, an interactive study of the expedition.
Diary of Juan Bautista de Anza