What does a guy who runs a magazine do when he takes it on what he calls a "road show?" He turns it into a sort of modern theater. He has plenty of material - the "found" items submitted to Found Magazine. A torn, mud-stained letter found pressed against a sagging fence becomes grist for a rich and often wild story in Rothbart's hands. He delivers them onstage in a volley of words and gestures. And he's an active participant in some of the stories, too; a narrator with plenty of knowing self-deprecation and a wicked sense of timing. For him, creating an interesting tale from what's essentially trash is a way of getting closer to humanity. To understanding people.
Davy's brother Peter has even written songs around some of the stories, as in this example, A Child To Call Our Own:
On the road, Rothbart seems to attract people who have had interesting experiences. He is at once comfortable with strangers, striking up animated conversations with just about anyone.
He wanders frequently through the American Southwest, usually at the wheel of an aging automobile, stopping at small town truck stops and greasy spoons for both sustenance and conversation.
On one recent road trip, he met a man named John. Rothbart says he was on a singular quest to see the Grand Canyon: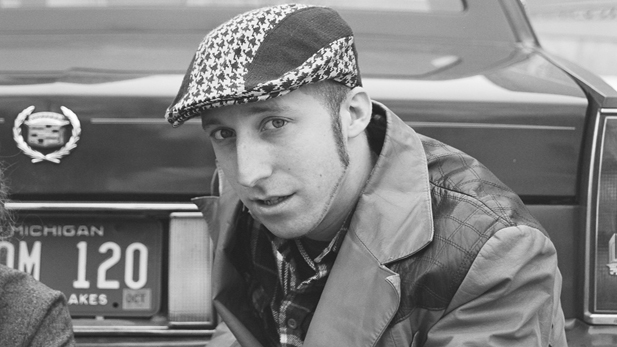 Davy Rothbart is touring the country, celebrating the 10th anniversary of Found Magazine and the publication of his new book "My Heart Is An Idiot." (PHOTO: Davy Rothbart)