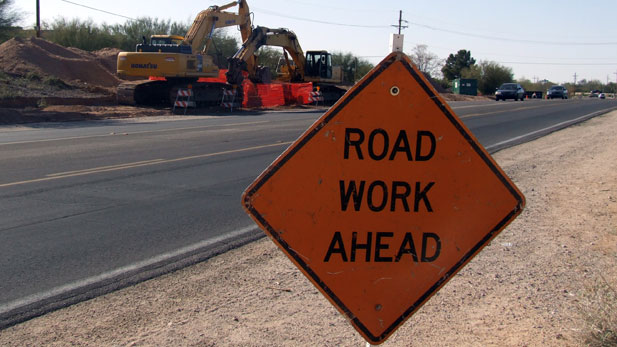 PHOTO: AZPM Staff
Proposition 409 would allow the city of Tucson to issue bonds to borrow $100 million for road maintenance.
Chief proponent is Democratic Mayor Jonathan Rothschild, who says the borrowing authority is needed because 55 percent of the city's roads are in "failed or near failing condition," and there's no money in the operating fund to handle the expenses.
The bonds would be paid back over 20 years, and money for them would go to make repairs on about one-third of the worst streets and roads. The bonds would increase property taxes by $18 annually on a house valued at $100,000 by the county assessor.
The Pima Association of Taxpayers and business groups in Tucson oppose the bond issue, saying it would put the city deeper in debt.
Rep ublican City Council member Steve Kozachik says that while he voted to put Proposition 409 on the ballot, he is worried that a recent scandal in the city streets maintenance division could turn voters against it.