What Proposition 120 will do:
Amend the state constitution to give Arizona exclusive authority over all public lands, water, wildlife and other natural resources within its borders. Military installations, Indian reservations and a few other sites would be excluded. If the measure passes, Arizona could claim title to every piece of federal land in the state. Arizona would also be able to develop the land or sell it into private ownership.
Federal lands in Arizona, the background:
Arizona is unique among the states in that so much of its land is federally owned - most of it in the form of national forests and Bureau of Land Management wilderness areas. When Arizona achieved statehood in 1912, the federal government retained ownership of vast tracts of land. It also granted the state some land to be held in trust.
Some state lawmakers want the federal government to turn over that land. They passed a bill last year declaring sovereignty over federal lands in Arizona, but it was vetoed by Gov. Jan Brewer.
Now, a similar proposal is on this year's ballot.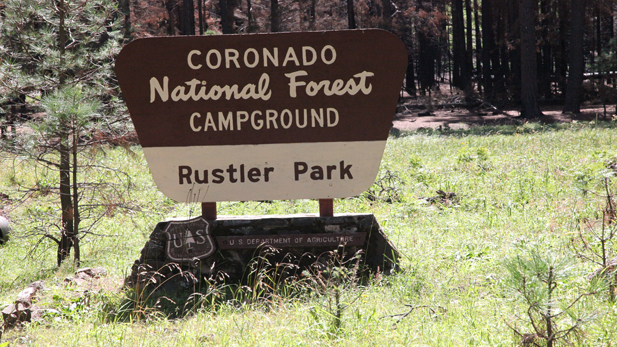 (PHOTO: Mark Duggan)
Supporters of the measure say it's meant to send a message to Washington. Joe Sigg, Director of Government Relations for the Arizona Farm Bureau, says a lot of bureau members lease property from the U.S. Forest Service and BLM and feel both agencies have mismanaged federal lands. Sigg says the measure is couched in state's rights, because the federal government hasn't shown any interest in respecting land within Arizona's borders.
"The federal government wants the state of Arizona as a cooperator on air quality and water quality issues," Sigg says. "But when it comes to land management issues…nope."
Sigg admits that the proposition is more of a message than a plan. "What we hope is that we can create this critical mass of discussion," he says. "And the target, if you will, is Congress."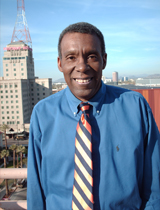 Policy analyst E.J. Perkins with The Morrison Institute for Public Policy (PHOTO: Arizona State University)
Opponents of Proposition 120 include the Coalition for Sonoran Desert Protection. Executive Director Carolyn Campbell says the state doesn't have the money to run its own parks, yet wants control of other lands. She says her organization opposes such moves because federal lands belong to the public.
"America has a real long and proud tradition of federally owned national parks and forests and monuments," Campbell says. "Americans, and Arizonans too, absolutely love their national public lands."
The measure may have some trouble in federal courts, as well. Analysts say it would probably violate the Supremacy Clause of the U.S. Constitution, which decrees the Constitution to be "the supreme law of the land."
Similar past attempts in other western states to declare sovereignty over federal lands have been generally known as The Sagebrush Rebellion. Utah lawmakers passed a bill last year staking claim to millions acres of federal land there. The idea was to instigate a court battle.
Policy analyst E.J. Perkins, with Morrison Institute for Public Policy at Arizona State University, says a Supreme Court case years ago specifically dealt with state sovereignty issues.
"The court came down on the side of the federal government in terms of declaring that the Supremacy Clause is indeed the supreme law of the land and that a state cannot opt out of that," says Perkins.
Read the text of Proposition 120:

HCR2004 - Prop 120: View at Google Docs | Download File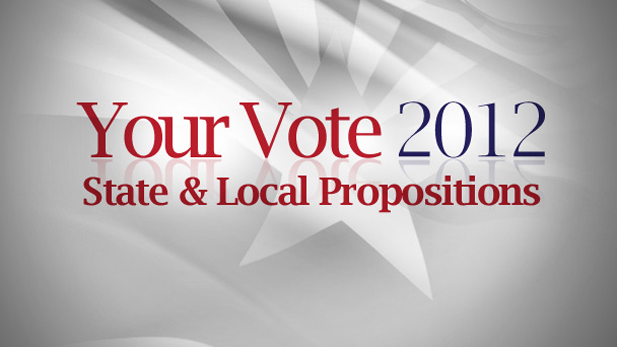 (PHOTO: Robert Jaime, AZPM)