In America in the early 1950s, young men from all over the world were being shipped off to defend South Korea against the advancing Communist army. It was a discordant time for many nations. Former World War II allies were suddenly potential enemies. People who were eager to enjoy peace and prosperity after the sacrifices of World War II — many of them had never even heard of Korea — now had to digest the news that their loved ones were being shipped overseas yet again.
Arizona Public Media's production, UNFORGETTABLE: THE KOREAN WAR, features Korean War veterans from different branches of U.S. armed forces who were part of the international fighting force. They share their stories in their own words, from their own homes … moments of heartbreak, fear and victory, and times of camaraderie with fellow soldiers.
Sunday at 6 p.m. on PBS 6.
Click here for more information on Unforgettable: The Korean War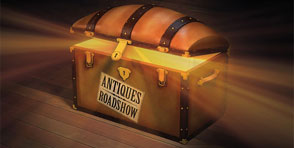 Antiques Roadshow
Specialists from the country's leading auction houses and independent dealers from across the nation offer appraisals of antiques and collectibles. Mondays at 8 p.m. on PBS 6.
November 12
Cats & Dogs
A look at appraisals featuring felines and canines — in sculpture, on canvas and in other forms. Featured items include an original "Hush Puppy" mascot, dog portraits and one "naughty cat" bronze.