A new building manufacturing company is starting in Tucson and plans to add about 600 jobs in the next five years.
Aris Integration is being started by an Arizona businessman who worked in the construction industry during the building boom, and who says he saw a need for integrated building materials.
The company will manufacture panels to be used in the construction of buildings, said Duane Armijo, the president of Aris Integration.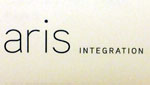 The integration portion of the company comes from combining steel framing, foam insulation and vapor barriers to make the panel walls that could be used for a variety of buildings.
Aris has been "designing a product line that is versatile enough to be cost effective for low income housing, for custom homes, commercial, industrial," he said.
He said when the construction industry picks up again, people will be looking for alternative materials.
"All of our buildings are energy efficient, 60 to 70 percent more energy efficient than standard construction," Armijo said.
Armijo chose Tucson because he needs a skilled construction workforce and has an interest in hiring military veterans, he said.
Pima County recently opened a veterans job center, and County Supervisor Sharon Bronson said it will work with companies such as Aris that are interested specifically in hiring veterans.
Pima County, the Arizona Commerce Authority and Tucson Regional Economic Opportunities worked with company officials to establish Aris here. Of the 600 jobs the company plans to add in the next five years, about 250 of them will be created in the next year or so.