Gimme Some Lovin', I'm A Man, Can't Find My Way Home, Dear Mr. Fantasy, Low Spark Of High Heeled Boys, Valerie, If You See A Chance, Higher Love, Back In The High Life Again, Roll With It.
Those are just some of the classic songs that Steve Winwood has wrapped his voice around in a career that spans almost 50 years.
In 1965, at age 14, he joined the Spencer Davis Group. He formed Blind Faith with Eric Clapton and others in 1969. He was a founding member of Traffic, which was inducted into the Rock & Roll Hall of Fame in 2004. He had a string of Top 40 hits in the 1980s. Rolling Stone magazine ranked him at #33 on its 100 Greatest Singers list.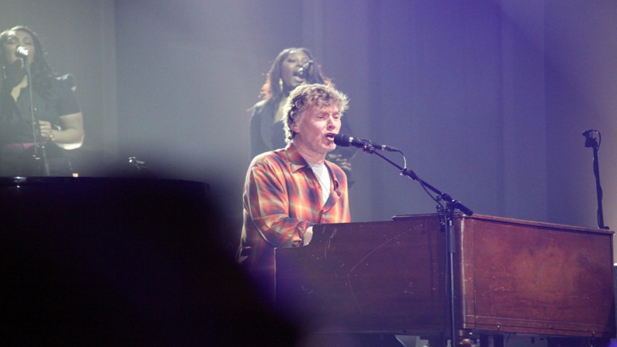 Steve Winwood onstage during his 2010 shows with Eric Clapton (PHOTO: Patrick De Meyer)
Steve Winwood plays Tucson's Fox Theater Sunday, November 16, as part of their annual Chasing Rainbows gala.
Mark McLemore recently placed a call to Winwood's home in the English countryside. He found the musician in good spirits, speaking of his musical influences - Buddy Holly to Ray Charles - and his search for the long-missing Hammond B3 organ that he played on the song Gimme Some Lovin' in 1966.
He also provided a peek at what he'll do at his Tucson appearance, saying attendees will hear songs spanning his career.
Steve Winwood playing with Traffic at Winterland, San Fransisco, October 3rd, 1974 (PHOTO: David Miller)