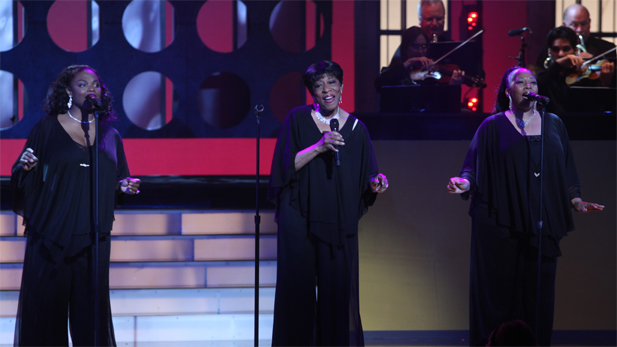 The Chiffons sing their 1960s smash "One Fine Day." (PHOTO: PBS)
DOO WOP DISCOVERIES (MY MUSIC) brings back pivotal R&B and pop vocal groups of the late 50s and 60s through never-before-broadcast archival and new live performances of their most loved hits. Pop music icons Smokey Robinson, Mike Stoller (of the writing team Lieber & Stoller), producers Mitch and Phil Margo of the Tokens, Aaron Neville, Neil Sedaka and more share their favorite doo wop styles and songs of the genre.
Doo Wop Discoveris (My Music), Saturday at 8 p.m. on PBS 6.