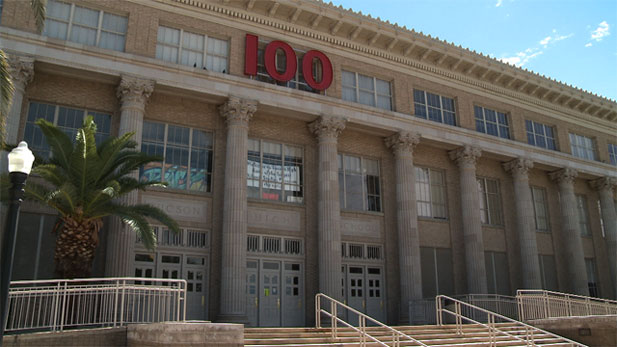 Tucson Magnet High School, 400 N. Second Ave. (PHOTO: AZPM)
The Tucson Unified School District plans to hold three public forums this week to gather comments on its latest plan to end federal oversight of its racial desegregation efforts.
A plan submitted to a U.S. District Court judge earlier this month focuses on balancing the racial makeup of schools, improving the hiring and retention of minority employees, and improving educational opportunities for black and Latino students.
The district has a copy of the proposed plan on its website and public comments gathered at the forums will be submitted to a Special Master appointed by the court to oversee the plan. The Special Master will then submit the final plan in December.
The district has been under a court desegregation order for almost 40 years. The case began with a class-action lawsuit filed by parents of Latino and black students against the district known as the Fisher/Mendoza case.
The meetings will begin at 6 p.m. and end at 8:30 p.m. Monday's meeting will be at Tucson High Magnet School, 400 N. Second Ave. Tuesday's will be at El Pueblo neighborhood Center, 101 W. Irvington road. Wednesday's will be at Palo Verde High School, 1302 S. Avenida Vega.