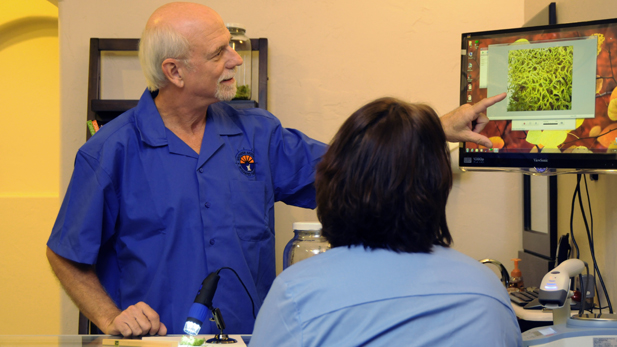 Steven Shochat, (PHOTO: AZPM)
It has been two years since Arizona voters approved the use of medical marijuana, and after months of uncertainty about the implementation of the law, a new dispensary is about to open in Southern Arizona.
Steven Shochat and colleagues are set to open Tucson's first medical marijuana dispensary; the first to open in the state. Southern Arizona Integrated Therapies received its state license on Nov. 20 and plans to open for pre-registration of individuals on Saturday, December 1.
Tonight on Arizona Illustrated at 6:30 p.m. on PBS 6.